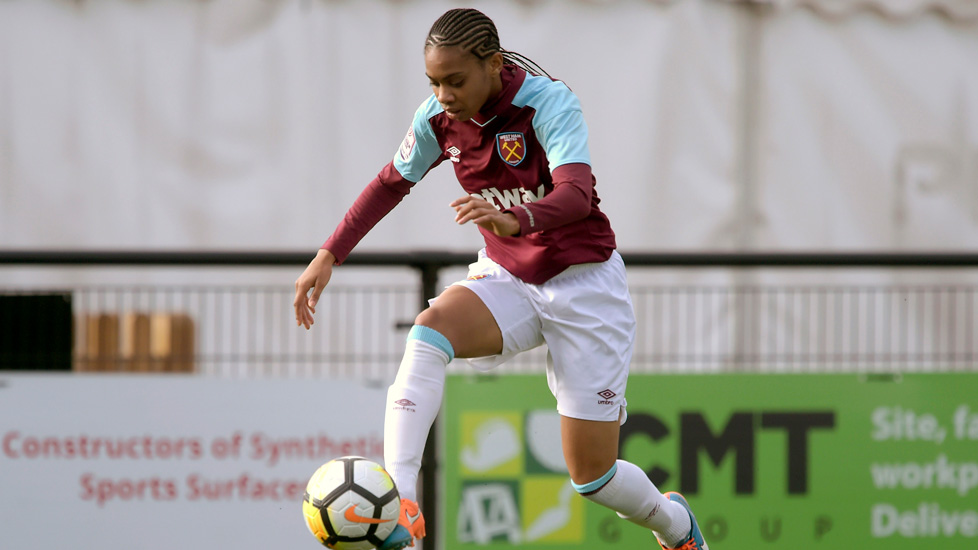 Chloe Burr has expressed her excitement at the prospect of a big attendance at Rush Green on Sunday when the Ladies take on QPR Ladies in the FA Women's Premier League Plate but insists the players' focus should remain firmly on beating their opposition. 
The game is expected to take place in front of a bumper crowd as there will be a host of activities to get involved in off the pitch with our Fun Day programme. 
On the pitch however, Burr is keen to taste another victory in an already impressive October. The team have enjoyed wins over Swindon Town and a stunning 3-1 victory at The Valley against league leaders, Charlton Athletic. 
"We're having the Fun Day and loads of people will be coming down to support us for the game, which is absolutely amazing," said Burr. 
"It's going to be an amazing feeling, with all the fans at Rush Green, but we also need to focus on our performance on the pitch, not just enjoying the occasion. 
"QPR at home is definitely a winnable game but we can't go into the game presuming it's going to be easy though.
"With the match at Rush Green in front of what we're hoping will be the biggest crowd of the season, we want to get the victory." 
While the squad harmony is high in the dressing room after the Ladies' good run of form, the right-winger has warned against complacency in the match on Sunday. 
Burr told whufc.com: "We need to stay focused throughout the 90 minutes and give everything we've got. 
"We know we can win games because of the success we've had. But, as I said, we can't go into QPR expecting to win. No games are easy."