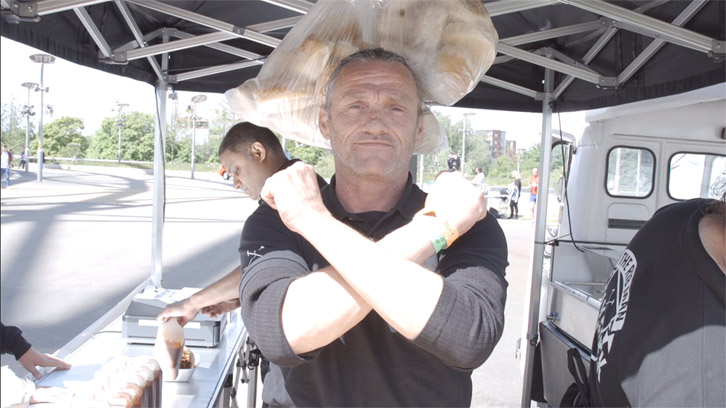 When the Rib Man is cooking the 'best ribs in London', he loves to listen to a variety of tunes. Now, he's pulled together his top eight for the next West Ham United playlist, and you can listen below! 
East Londoner Mark Gevaux will be at Sunday's West Ham United Ladies game against QPR, as well, and you might be able to catch him listening to his chosen songs while he cooks his ribs amongst all the activities going on at Rush Green.
We've got fun for all the family when the Ladies take on their London rivals and alongside the action on the pitch, we'll also have a host of activities to get involved with off the pitch too.
Admission is free of charge for Season Ticket Holders, Claret Members and all Under-16s, with adult tickets priced at £2 otherwise.  Free car parking is also available at Rush Green.
Off the pitch, there'll be face painting, a live DJ, a signing session, football inflatables, food & drink and much more! 
Our Rush Green training ground can be found at Rush Green Road, Romford, RM7 0LU with the game kicking-off at 2pm. Gates open at midday.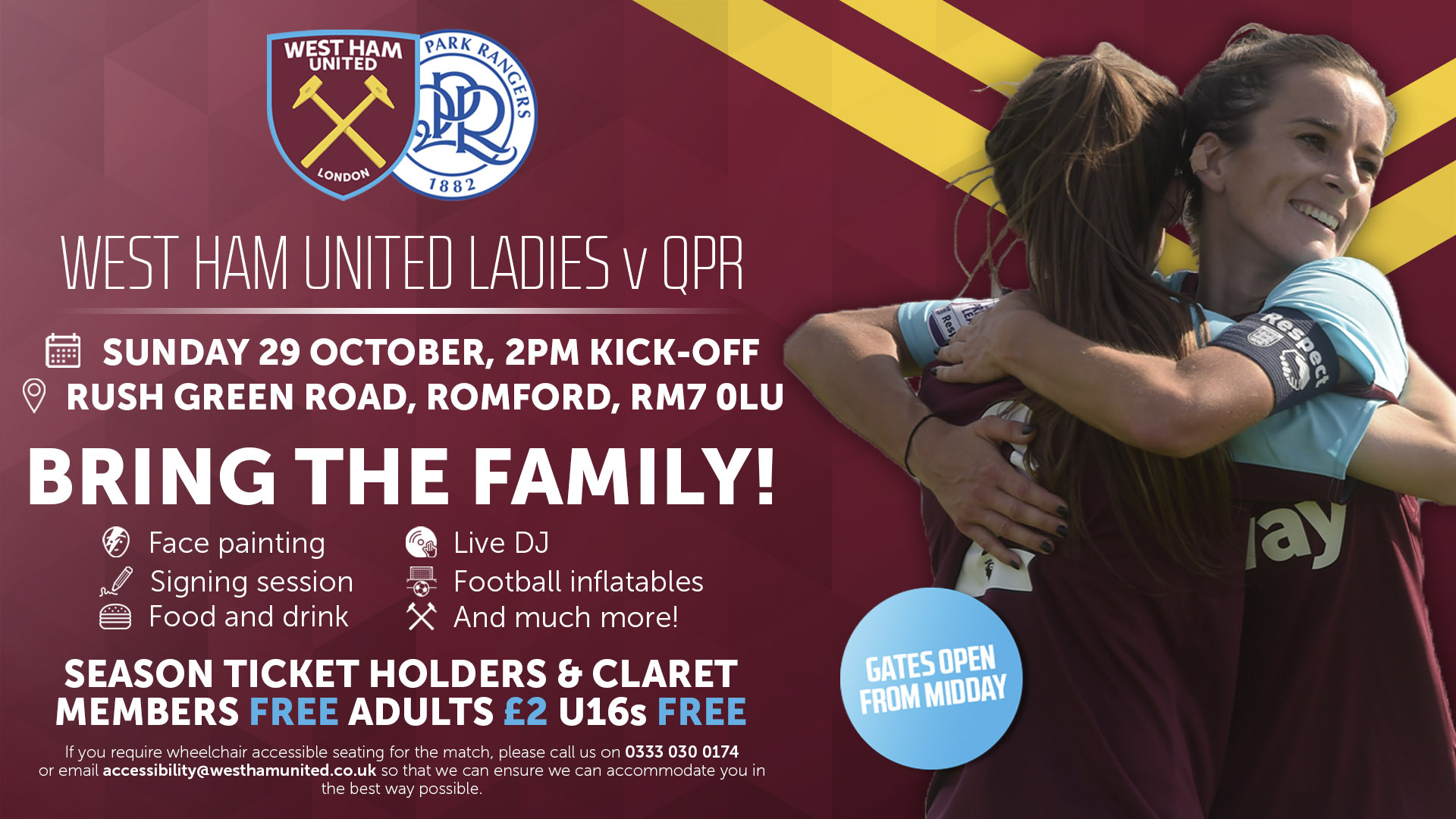 Ahead of the day, Mark said: "Make sure you come over to say hello and get yourselves the best ribs in London! It's great to be able to support the Ladies team, who are growing all the time and it's an honour to be a part of that.
"I've been to some of their games so far this season and they have picked up a few really good results recently, so hopefully they can continue to do that and keep climbing the table.
"There is going to be plenty going on, so see you all on Sunday from midday!"
The Rib Man's Playlist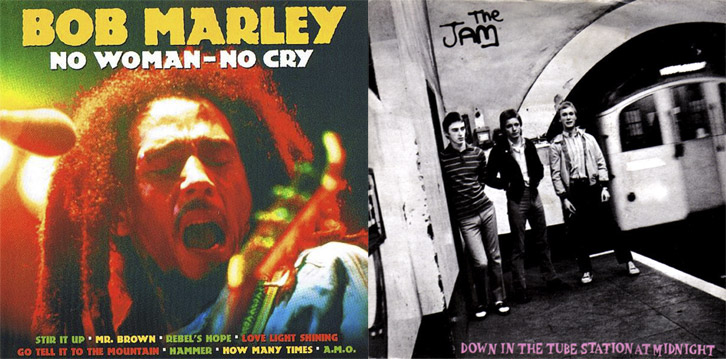 Burning and Looting - Bob Marley
If you're making a playlist, what better way to start than with Bob Marley?! How could I not include him!
It was a Good Day - Ice Cube
That was the first song I heard after my physiotherapy session when I walked on my prosthetic leg. As the song says, it was a good day!
The Way I Am - Eminem
This song was about accepting who I now was and adapting to overcome it after my accident.
Down In The Tube Station At Midnight - The Jam
I'm not really about music today - I like old school and this is a tune!
No Woman No Cry - Bob Marley
More Bob Marley - another classic from a legend!
The Bottle - Gil Scott Herron
All these songs take me back to different turning points in my life - this is another which does.
Once in a Lifetime - Talking Heads
Another song which takes me back to some unreal memories I've had in my life!
Lovely Day - Bill Withers
Another classic!