West Ham United manager Slaven Bilic is hoping Wednesday night's Carabao Cup tie against London rivals Tottenham Hotspur can get the Hammers back on the right track after defeat to Brighton and Hove Albion on Friday.
The Croatian's side were beaten 3-0 by the Seagulls in the Premier League and will be keen to put that to the back of their minds when they face Spurs.
The boss spoke to the press ahead of the fourth round match, talking Tottenham, Wembley and Marko Arnautovic…
'It's massive – it's a derby'
Wednesday will mark the Hammers' first visit to Wembley since they were triumphant in 2012's Championship play-off final.
Spurs, of course, have the national stadium as their home this campaign as they await the completion of their new ground, and will host Bilic's men in the stadium's second London derby of the season.
But although playing at Wembley is special, according to Bilic, the Hammers need no extra incentive to go and perform.
"I don't think we need that extra inspiration," he said. "We can't say we put more effort it, it is a big game, it's a cup.
"It's who goes to the quarter-finals, it's against Spurs, it's massive and it's a derby, and it's also Wembley, which makes it special, but that's not motivating us more than normal.
"The chance [to turn things around] is not coming in a couple of weeks' time or three weeks, it's now, tomorrow night, which is a really good thing in this situation.
"We have to lift ourselves in training, I've had a few talks with players individually and as I said, we have to play better than we did on Friday."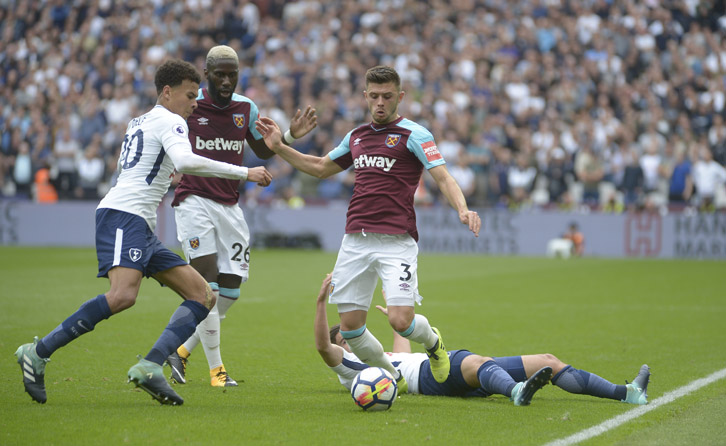 Highs and lows
In Bilic's time in charge of the Hammers, the manager admitted there have been highs and lows. However, when asked if he feels down after a bad result, the manager said he chooses to focus on how his side turn things around instead.
The boss revealed his players met with each other on Monday, chatting about what they can do to pick up positive results in the coming weeks.
And although he acknowledged the mood around the camp is not at its most positive, Bilic remained upbeat about his team's chances.
He said: "They had a meeting. I know about that of course, I first had a meeting with Mark [Noble]. It was a long chat and then after, they had a meeting.
"I find that very positive, of course. They know that the situation is serious, and we have to play better and to get points, especially from our home games.
"We have had our successful periods and our down periods when we are losing, like when we lost five on the trot in March, but the main reason why we get out that situation a few times was that we continued to work hard and all that.
"I have no reason or indication to believe anything has changed in that department. We have to stay focused. I have to lead the team, lead the group and I have to get us playing better immediately.
"To be fair, I have a game tomorrow and that's all I'm focused on. It's very big for us. I have told you a few times, that it's all I can do, be totally focused and determined to win the next game, or my next training. That's the only way you can expect things to turn around.
"[The mood] is not pleasant after the defeat at home. We were hoping after we hit a pretty decent run in the last six games, we were hoping and expecting that we are going to win the game and put in a strong performance. When you lose 3-0 at home, you are disappointed and frustrated and all that.
"But we have a chance tomorrow and we have another Premier League game very soon against Crystal Palace away, and there is only one way to get out of this situation. That's by staying together, staying focused and working very hard."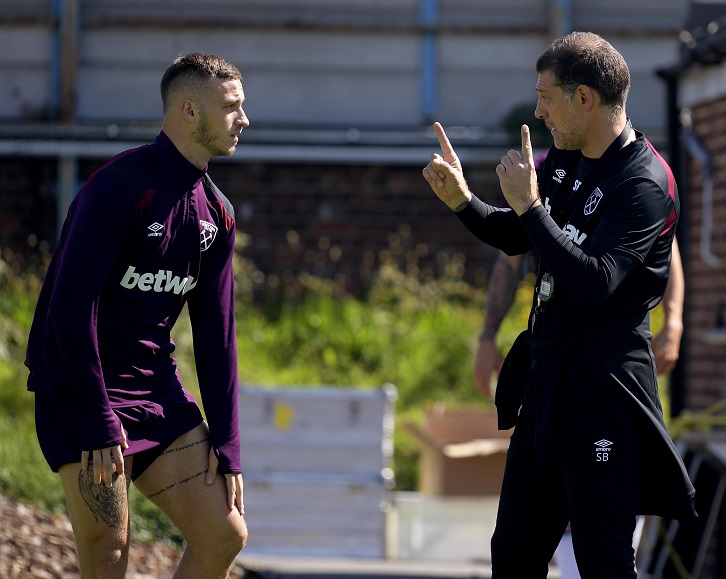 'West Ham will benefit from Marko Arnautovic'
Austrian winger Marko Arnautovic, who signed from Stoke City in the summer transfer window, is yet to show his best form in Claret and Blue.
Bilic, though, remains confident he will be a fans' favourite before long at London Stadium.
The 28-year-old has shown glimpses of his talent – including two assists in the last round of the Carabao Cup against Bolton Wanderers – and will be hoping to display his quality on a more consistent basis for the Club.
"If someone is letting you down in life, that person is normally doing it deliberately," continued Bilic. "Marko – no, he didn't; I've spoken to him a few times, he wants, he tries.
"It would be a disaster to put the blame on one, two or three players. We are all in the same boat, we are together. Marko is a great talent and proved himself in the Premier League.
"He really wanted to come here. His first spell was disrupted with the red card and then a bit of flu, and then the international break, but I'm very positive and I'm sure that sooner or later – but it will be important if it happens as soon as possible – that West Ham fans will be delighted with him.
"He has that quality and we all have to help him. That's why I also had a talk with him yesterday. West Ham will benefit from Marko Arnautovic."