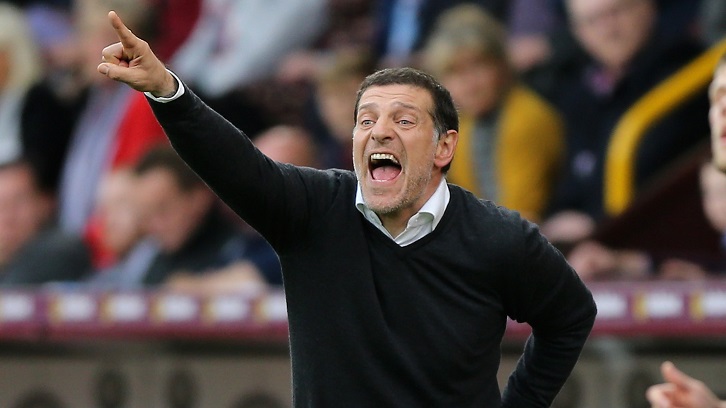 Slaven Bilic expects his West Ham United side to 'pick up many, many points' if they continue to play as they did at Burnley on Saturday.
The Hammers looked on course for a maiden away Premier League win of the season at Turf Moor, where Michail Antonio netted his first goal of 2017/18 and the likes of Manuel Lanzini, Chicharito and Marko Arnautovic contributed to an attractive performance.
West Ham's performance was slowed by Andy Carroll's 27th-minute red card, but Bilic's team continued to create chances, defended resiliently and were only denied a win by a well-crafted Chris Wood equaliser five minutes from full-time.
'We are looking forward with optimism'
Slaven Bilic was able to select a starting XI from his strongest squad of the season at Burnley.
Manuel Lanzini (pictured, below) made his first start of the campaign, while Michail Antonio looked up to full speed and Marko Arnautovic returned after missing the 1-0 win over Swansea City through illness.
The result was a fluid, attractive and incisive first-half performance that was only slowed after the Hammers were reduced to ten men by Andy Carroll's red card.
The manager believes his team's display at Turf Moor is a sign of things to come.
"If you are comparing how we played in the last game with how we played on Saturday, especially when it was eleven against eleven, we were much better on Saturday.
"We were dangerous, we were attacking with many players and that's why we had really missed players like Lanzini and Antonio, who is now back to his fitness and everything. It was really good and we have to build on this.
"I knew we would have a difficult start, because we had to play three away games, but more than that we were playing without three or four important players for us, especially if we're talking about the players who are game-changers when we have the ball.
"Now, with Lanzini back, with Arnautovic back and with Michail Antonio getting into his really good fitness after a long break, it is looking much better.
"We are really looking forward with a lot of optimism, if we continue to play like this and work like this, then we should get many, many points."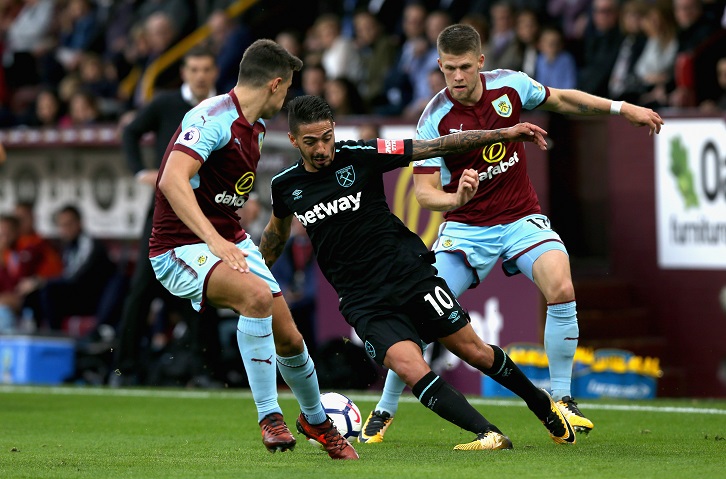 'I can only praise the players'
Bilic was not only happy with the way his team created chances, both before and after being reduced to ten men, but also with how hard they worked to restrict Burnley's own opportunities.
"It's a good point for us. It's like kind of mixed emotions because we were so close to getting three points but playing with ten men for so long is not easy.
"We were really good when it was eleven against eleven. We were winning the game, we were better and not only controlling the game, but we were also really dangerous.
"It was a big blow for us when Andy got sent-off, but in the first 15 minutes of the second half, when we had done one change, we were very close to scoring a second one.
"We defended well, we defended deep and we had to because they were putting bodies up front and it was hard to stop them coming to the situations to cross the ball or have a shot from 25 yards. We defended those crosses really well until the last one, from which they scored.
"It's a good point for us. We wanted three because we were really good, but I can only praise the players for their effort, for their quality and for their performance."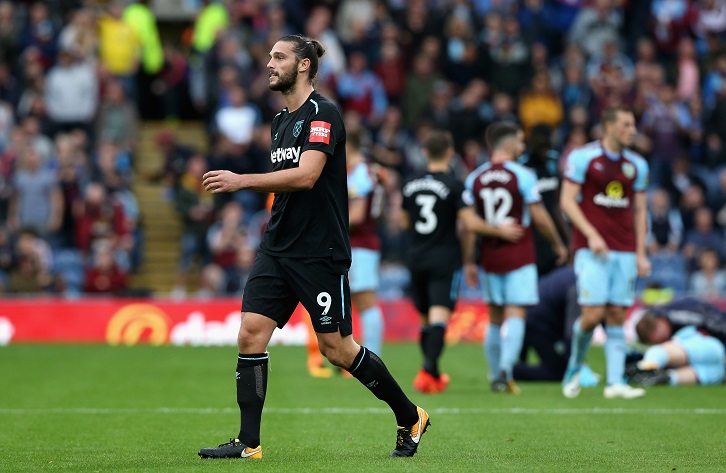 'I have no complaints about Andy's red card'
Bilic was asked repeatedly about Andy Carroll's red card after Saturday's game, as he fulfilled a series of interview requirements with Premier League broadcast partners, radio reporters and newspaper journalists.
The consistent message was that the manager was not impressed with his No9's decision to challenge Ben Mee for the ball just moments after he had been booked for a similar incident with James Tarkowski.
"I have no complaints about the two yellow cards, to be fair. He is an experienced player.
"OK the first one can happen, but the second one, he has experience and he cannot go into that challenge, especially when you are playing away from home, two minutes after you got booked.
"I'm very disappointed with what he has done. It is important, but at the end of the day it's not very important if it was deliberate or not, but you can't do it with that experience that you have."