Cheikhou Kouyate was not a happy man after West Ham United's 1-1 Premier League draw at Burnley.
The midfielder admitted to feeling 'angry' after the Hammers went ahead, were reduced to ten men by Andy Carroll's first-half red card, then conceded an unwarranted equaliser to Chris Wood with just five minutes to go.
But the No8, who produced an all-action performance in a deep-lying midfield role in a new diamond formation, says the players cannot dwell on the frustration they felt after Saturday's stalemate.
And Kouyate also reserved special praise for the 3,000-strong Claret and Blue Army who made the long trip to the North West on Saturday.
"We are so angry because it's possible to take three points from this game, but we took one point," he said. "This is football, though, so we just have to concentrate on the next game because we need to take a lot of points.
"Everybody fought and gave everything – Jose, Reidy, all the defenders, all the strikers, Chicha – but it's not easy to play with ten men. We fought from the first minute until the end, but we just need to continue to work hard because every player needed to win this game.
"We were winning 1-0 until the 85th minute and then took a goal, which was very hard for us."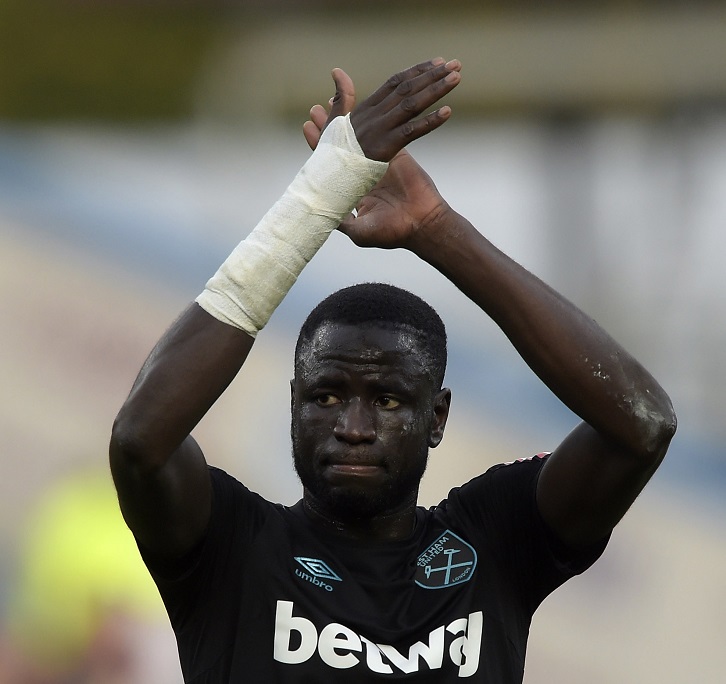 For Kouyate, the disappointment of conceding so late was compounded by the fact that West Ham had played so well for much of the preceding 85 minutes.
Both before and after scoring and being reduced to ten men, the visitors created the better chances and played the better, more incisive football against a Burnley side which started the weekend in sixth place.
The Senegal captain put the Hammers' impressive display down, in large part, to the return of Manuel Lanzini to the starting XI.
"We started very good because we had Manu back and he is an unbelievable player. He takes the ball and he takes the risk.
"Then, in the second half, we had Pedro [Obiang] come in and all the players were good, but it was not very good that we didn't take the three points."
However, Kouyate saved his warmest words of praise for the Claret and Blue Army, who consistently out-sung the Burnley supporters at Turf Moor.
"This is not a surprise. We have the best fans in England, you know, and everywhere we go the fans are coming and making noise for the team.
"They've just got to continue that for the next game."