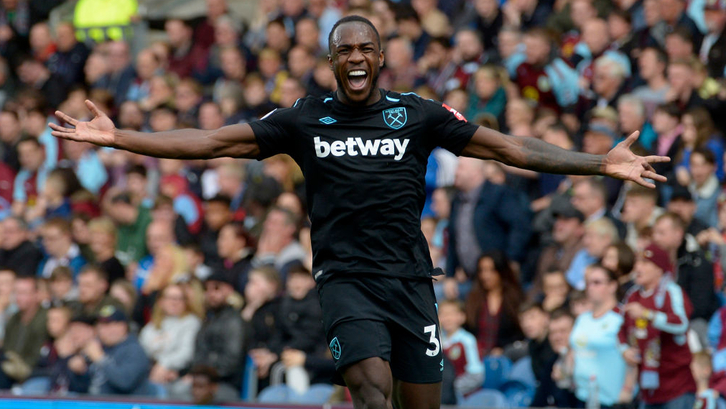 Michail Antonio is delighted to have netted his first goal of the season and to have earned a 'good point' away at Burnley on Saturday.
West Ham United looked set for an impressive victory at Turf Moor courtesy of a first-half finish from Antonio, but had to settle for a draw after Chris Wood headed home in the 85th minute.
Despite being frustrated with the result, having held the lead for so long, Antonio can see the positives from a tricky away test at Turf Moor – including his first finish of the campaign and another point on the board.
Antonio said: "It's my first goal of the season. I was getting a bit frustrated but I was able to get one today. It was a nice little assist by Harty. We managed to hold out for 85 minutes and then they managed to get their goal. I reckon it's a good point, away at Burnley.
"We had started off with a nice goal from myself and we seemed in control. Then Carroll got sent off but we still seemed in control and, although they had more of the possession, they didn't create opportunities."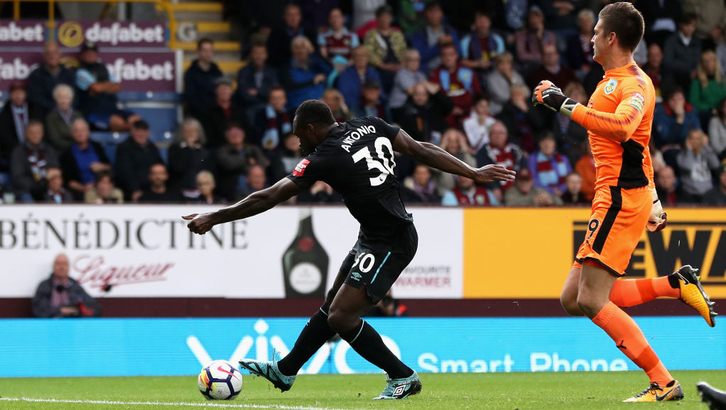 West Ham's strong start to the contest was marred by two quick yellow cards for Andy Carroll, who was given his marching orders in the 27th minute after a succession of aerial challenges.
Antonio admitted that it was frustrating to be reduced to ten men so early in the game but the 27-year-old insists that the rest of the players are not annoyed with Carroll, suggesting the No9's first booking was unfair.                                                                                                                                  
"It's very frustrating cause we've got the lead and we were in control at the time," Antonio added: "But it's just one of those things in football. I do believe the first yellow was harsh. The second one is definitely a yellow but the first one was harsh. It's a part of football and we have to deal with it.
"Obviously once we come in Andy said sorry to us, but it's just one of those mistakes. I did it myself last season. We can't hold him to it. We just need to carry on."
The pacey forward came close to doubling his – and West Ham's – tally in the second period after a beautiful flowing move. Antonio linked excellently with Manuel Lanzini and Chicharito to create a chance, only to see his shot saved.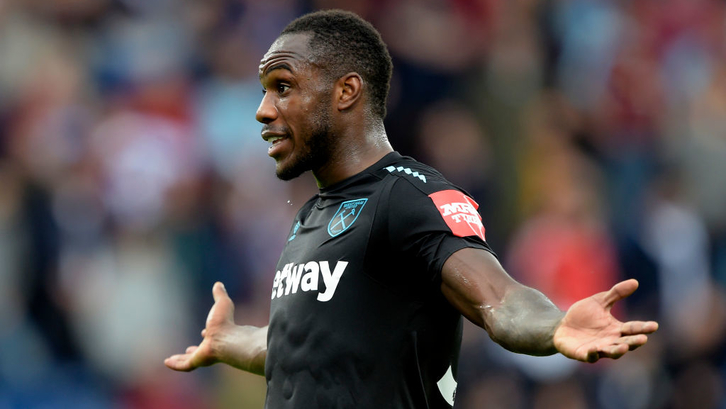 Antonio confessed: "I played that chance back in my mind ten times just on the pitch. It would have been one of the goals of the season had I managed to finish it off but I took it a little early.
"In hindsight, I reckon I should have taken it onto my left and then shot. More opportunities will come for me though and hopefully I can go on a run now."
The No30 is remaining positive and believes the point gained from this weekend's trip to Turf Moor is a sign that the Hammers are improving and can continue to climb the table.
He added: "Last month we did well. We got seven points on the board and now we've come here against a very good Burnley side and we've got a point with ten men. We're go on from here and we're already looking to next week.
"We are showing what we can do. We are coming away and we are picking up points. The future is looking bright for us."