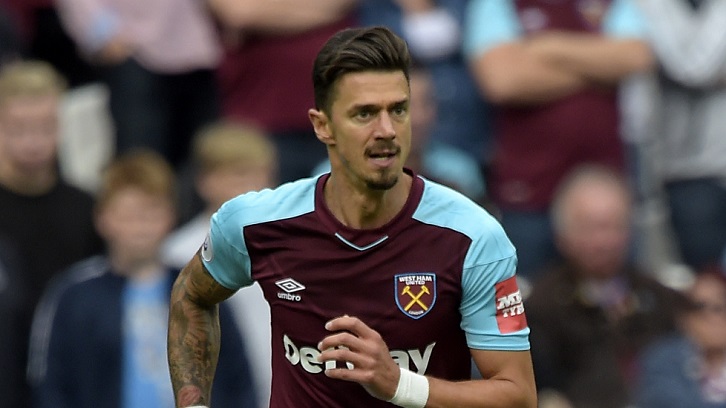 Jose Fonte is in a good place right now.
The West Ham United defender has not only helped shore up the Hammers defence in recent weeks, but also celebrated qualification for the 2018 FIFA World Cup finals with Portugal in midweek.
Next up for the centre-back is a trip to Burnley in the Premier League on Saturday, when he is aiming to keep a fifth clean sheet in six matches for club and country...
We are going to Burnley to win
Last month, we got seven points from our four Premier League games and kept three clean sheets. Although the last game at home against Swansea City was difficult, we still managed to do the job and get the win.
We have returned from the international break full of energy and full of confidence and we're going to Burnley to win the game.
Our confidence comes from the work we have done on the pitch, both in training and in matches. The boys have been working hard with the manager and the confidence only comes from there.
We got a good result and good clean sheet against Swansea and now we want to do the same at Burnley, but we know it's not going to be easy because they are good at home and have started really well in the Premier League.
We know it's going to be a tough game, but we are confident we can go there and get some points.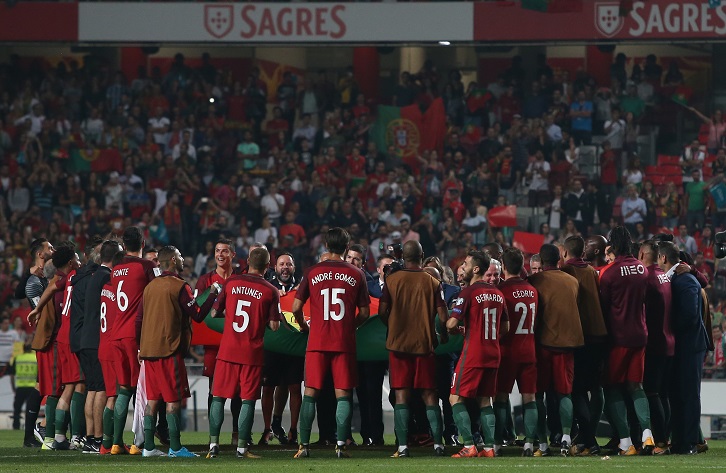 It's been an amazing week
It's been an amazing week. It was a tricky one, as we started with an apparently easy game in Andorra, but it is never easy there because of the pitch, but we did the job there.
That win set up the final against Switzerland at home and we back ourselves against anyone in the Stadium of Light. We did the job again, winning 2-0, so it was a good night and we're delighted to be going to the World Cup.
It was a big night for everyone in Portugal on Tuesday. The people support us and they came out in force and were a big part of that win, because they pushed us until the end, believed in us and kept supporting us. It was an unbelievable atmosphere and everyone played their part.
Obviously, we're not favourites and we don't consider ourselves as favourites to win the World Cup, but we're not scared of anyone. We go into the tournament full of confidence but with our feet on the ground, because it's the biggest competition in football.
We have to approach the World Cup game-by-game, like we did at Euro 2016, and see how it goes, but certainly we will have the support that we had in France and we'll see.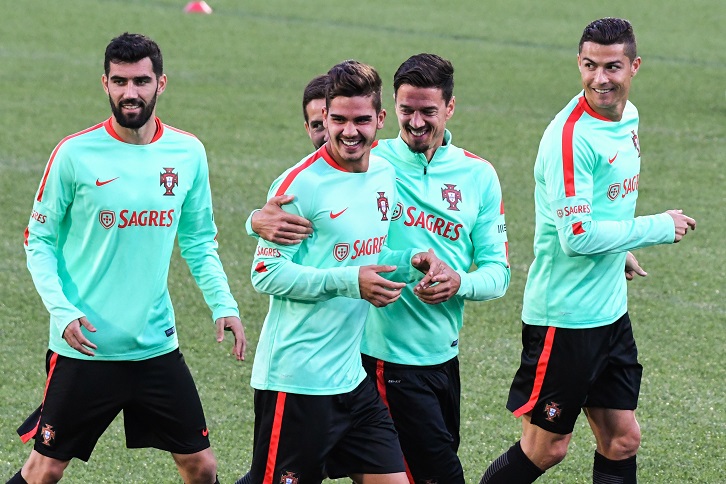 It's great to be part of it
The Portugal manager Fernando Santos has shown many times that he has faith in every member of his 23-man squad, including myself.
He really believes in all of us and that showed when he chose an almost completely different XI from Andorra to Switzerland, even though both were must-win games.
As a manager, he trusts everyone and that keeps everyone on their toes and feeling part of it, so it's great to be in the squad.