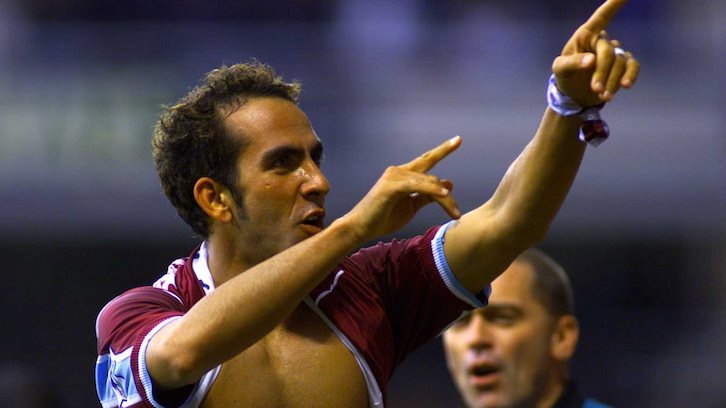 West Ham TV's Watch With presenter Chris Scull takes us on a musical journey through the 1990s...
Happy Friday and welcome to my 90s West Ham playlist. I've tried to do deepcuts here and avoid the obvious. I would have also loved to have found evidence of the 'Billy Bonds Claret and Blue Army' cassette I owned once, but alas, this hasn't made it to Spotify yet.
Few special mentions however; firstly, 'Romeo & Juliet' by Sergei Prokoviev should hopefully resurrect memories of a more bespoke era of pre-game music.
I'd also like to point out that M-People's 'Moving On Up' was a a first pick inclusion. As anyone who went to West Ham in the 90s will attest, M-People were pretty much the only band getting played before, during and after games in this era. So much so that I wondered whether M-People's Greatest Hits was the only CD in the booth. So much so that I wondered whether Heather Small was going out with Jeremy Nicholas.
There's a few West Ham musicians in there too; Steve Harris of Iron Maiden and, of course, Darren Emerson of Underworld. Morrissey is there because a google image search for 'Morrissey West Ham' reveals he once wore a West Ham shirt (plus his tour scarves are claret and blue).
George Michael and Queen with 'Somebody to Love' make the list as this was No1 the day of one of my highlights of the 90s; West Ham 2-0 Cambridge City, 8 May 1993.
Sadly, I have no justification Roxette 'It Must Have Been Love' (it's just a straight up banger). However, we finish on 'These Are The Days of Our Lives' by Queen purposefully, and I urge all listeners to close their eyes and reflect on our 1999 Intertoto cup glory as the list plays out.
Listen to the playlist and follow us on Spotify!