Interviews
Rice: I'll keep working for more first-team opportunities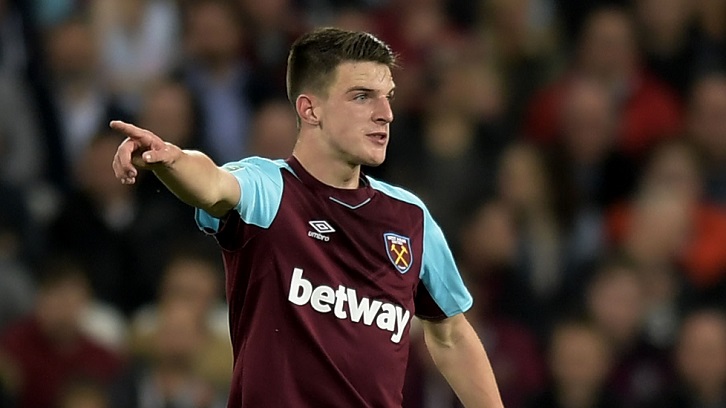 Declan Rice's successful season continued as he helped the Republic of Ireland to top their UEFA European U21 Championship qualifying group during the international break.
The teenager, who has burst into the West Ham United first-team picture in 2017/18, started both Group 5 ties as the Boys in Green continued their unbeaten start.
His focus now turns to Saturday's Premier League fixture with Burnley at Turf Moor – the same stadium where he made his first-team debut for the Hammers in May.
With senior stars returning from injury, competition for places is fierce, but the 18-year-old is determined to keep his place in Slaven Bilic's squad…
Back to where it all began
I'm back from international duty and return to training at West Ham on Wednesday and our focus is 100 per cent on Burnley on Saturday.
Turf Moor is the ground where I made my debut back in May and it would be good to pick up another three points at Burnley after the good September that we had, picking up seven points out of 12.
It's a tough place to go, but I think we have got the quality to go there and get the three points.
We have a big month ahead and they are all winnable games, but it's about how we go out and perform on the pitch. If we play as we can, I think we can pick up close to maximum points this month.
Manu Lanzini came back in our last game against Swansea and played a part in the winner and he will be massive for us at Burnley.
He changes everything for the team on the pitch. He is an out-and-out number 10 and gets in little pockets and takes up positions which make it so hard for the opposition. He's unbelievable.
With Nobes and Cheik available and Pedro back from injury, I know there will be big competition for places, but I hope to be named in the squad. It'll be special to go back there and see the place where I made my debut again.
I am still only 18 and, at the start of the season, I never would have expected to play as much as I have already, so I know my game-time is going to be limited with all the great players we have got in the squad.
But I'm not one to sit back and I'm going to keep trying to get back in that team again.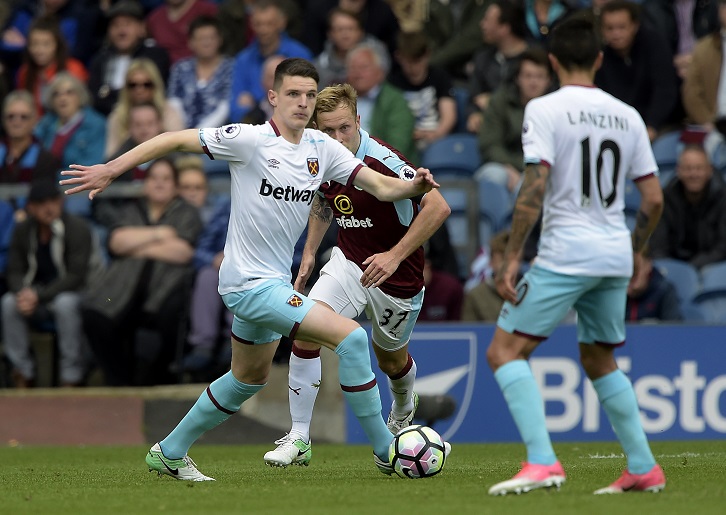 Top of the group
As I said, I travelled to Dublin on international duty and linked up with the Republic of Ireland U21 squad and we had a great week.
We went into the two games top of our group after being lucky enough to pick up six points from our opening two games against Kosovo and Azerbaijan.
We knew Norway would be our toughest test on paper and we drew 0-0 with them and then, to top it off, we beat Israel 4-0, so to have ten points out of 12 is a great start.
Norway then did us a favour by beating Germany on Tuesday night, which helped us out, so we're sitting pretty at the top of group by four points, so we're just focusing on the next game away to Norway and hopefully we can pick up more points there.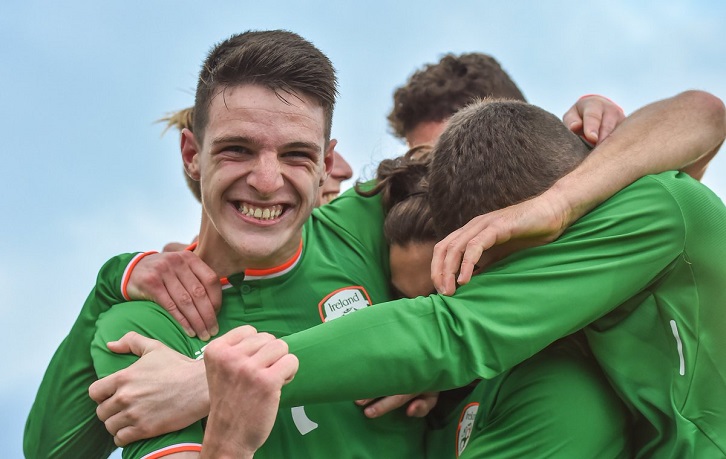 We're having a laugh
I love going away with the Ireland boys, to be honest. We're all around the same age, all have good banter and all have the same ambitions, which are to establish ourselves at the highest level with our clubs and to keep producing the goods for our country.
We gel together as a team on the pitch so well. There are no negotiables – we work for each other, we know what we are doing for each other and we never look like we're going to concede. That shows how close we are and I love being around them all and the staff.
A lot of the squad are, like me, born in England to Irish ancestry, and we've been welcomed into the group by the Irish-born boys, so the conversation really never dies. Like I said, it's great to be around them.
After our game, we watched the seniors get a massive win against Wales to get through to the World Cup qualifying Play-Offs, which I'm sure they'll win.
If I want to get into the senior squad I know what I need to do – work hard, play well and get into the West Ham side and keep impressing. If I can do that, I won't be far away, but I need to be better than the players who are already in the squad, so I need to keep progressing.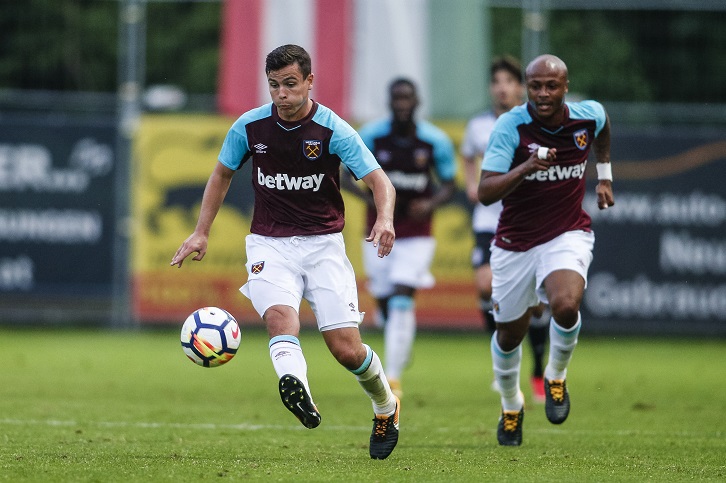 A partnership made in east London
I was fortunate enough to play in central midfield alongside Josh Cullen (pictured, above) in both games for Ireland U21s.
When you know you're playing alongside Josh, you know what you're going to get. It's a pleasure to play alongside him, because not only is he always available, but when he has the ball he always looks for you. He works hard, tackles and is so determined, so he gives you everything you want.
Against Norway, I was directly up against Martin Ødegaard, who played for the senior international side at 15 and was signed by Real Madrid at 16.
He is a good player and very good technically. He didn't really affect the game as much as we expected him to, as he drifted out wide quite a lot and kept cutting inside, so we were able to handle him. When he had the ball, though, you could tell he is a bit special.