For Slaven Bilic, a month made a huge difference to his mood during two international breaks.
The West Ham United manager entered the September break on the back of three disappointing Premier League defeats.
But after winning seven points out of 12, progressing to the Carabao Cup fourth round and keeping four clean sheets in five matches last month, the Croatian has enjoyed the October break and told whufc.com he goes into Saturday's Premier League fixture at Burnley full of optimism…
Slaven It must have been a more enjoyable international break this time around…
"It was an enjoyable break, of course. That's why some of the games before the international break are much more cautious. Nobody wants to lose, because that defeat stays with you for a couple of weeks, because you have to wait at least two weeks to make up for it.
"We had a few things to sort out. First, we had to sort out the defensive part of our game and get some points and, to be fair, we did that because we got seven points and we are also through in the [Carabao] Cup.
"From five games, four league games and one cup game against Bolton, we kept four clean sheets, which was very good for the confidence, not only for the goalkeeper or the back four or five, but for the whole team. It was a good month for us."
What did you change from August to September?
"We never stopped working hard, even in the pre-season or in the training sessions before and during those three [August] games which we have lost.
"You can't say we didn't work hard, but it clicked a bit and we also changed the system, although to be fair the players were used to that kind of system because in the last couple of years, we were using both systems, with three at the back and four at the back.
"We've been working on details and then we had a good game against Huddersfield when we were solid and didn't give them opportunities to counter attack us and all that. That helped.
"We then had the game against West Brom and the game against Bolton in the cup, then we had the game against Spurs which was a derby game [which we lost], but there were a few positives in that as well.
"Then we had another clean sheet against Swansea in a not very beautiful game, but if you are talking about that part of the football game, we now need to improve in the other bits of that."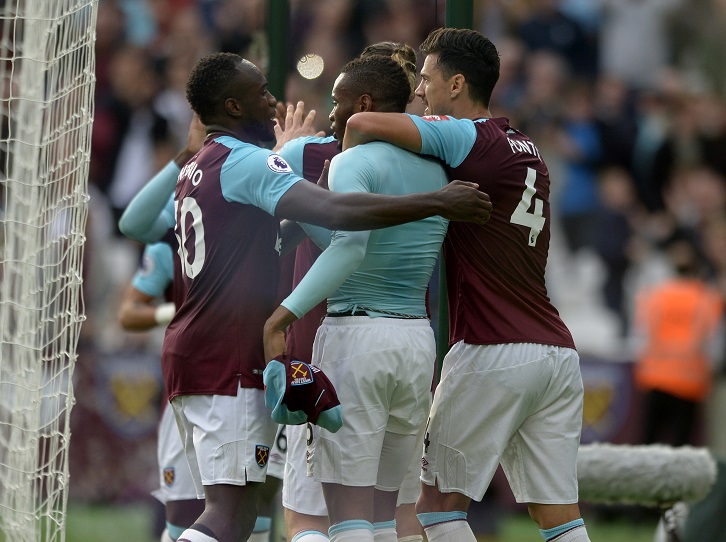 What's been your priority during this international break? Is it a case of keeping the guys you've got here fresh in mind as well as body?
"Yes, and also it is very important to say there are a lot of reasons why we should be very optimistic now in this situation. It is not only because we have seven points, not only because we got the confidence back, not only that we kept three clean sheets in the last four [Premier League] games, but also we have some players back.
"We even [got those seven points] when some of the players who were playing were not training. Not deliberately, but because they were injured.
"So, we used this break, even though we didn't have a lot of players. We had more than usual, eight or nine players on the pitch and among them there were players like Lanzini, Antonio and Carroll.
"Both Manuel and Antonio played part or all of the game against Swansea, but two weeks before that game Antonio didn't make two training sessions, one after another.
"He needed the fitness to improve, Manuel needed the fitness to improve, and then you've got the players coming back like Fernandes. We used this break individually to build their fitness and we trained really hard for the whole of last week.
"They were off for the weekend, and now we have the players like Pedro and Sam coming back to train. They are the reasons why I am optimistic now, that we are going to get better and better."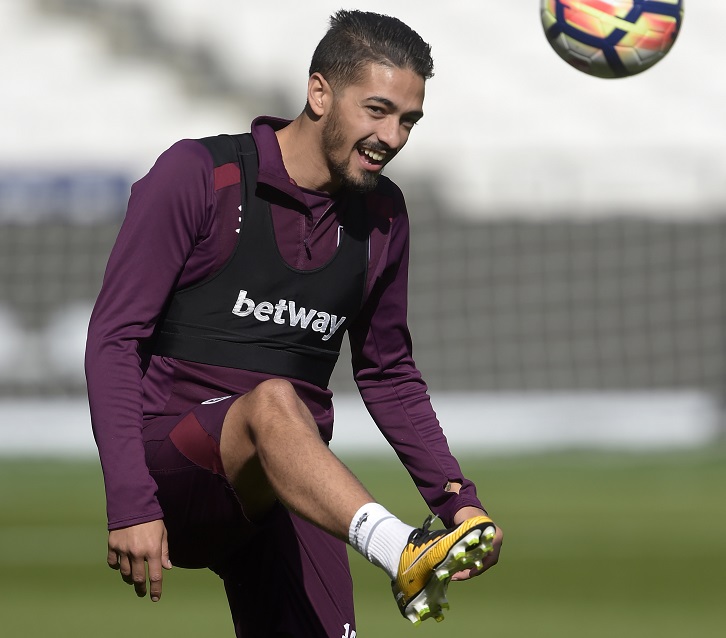 We have a big month ahead, starting at Burnley, who have made a good start to the season…
"They made a great start and are looking really good, especially away from home which wasn't the case last season. They beat Chelsea, they beat Everton and got points against Spurs and Liverpool.
"They are playing good and are very confident. It's going to be a good game, of course I respect Burnley but I am very, very happy that we're going to have almost the whole squad available for Saturday."