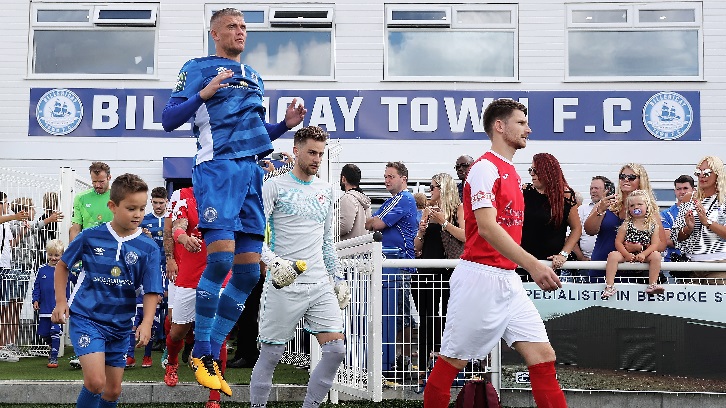 West Ham United will be out of action next weekend due to the international break, but there will still be plenty of football being played in east London and south Essex.
So, with no Hammers to fulfil your sporting fix, why not support Non-League Day 2017?
Set up as a social media experiment in 2010 by Queens Park Rangers supporter James Doe, Non-League Day has grown to become an annual part of the football calendar, backed by Premier League and Football League clubs, MPs, celebrities, media organisations, charities and most importantly the non-league clubs themselves.
For a full list of Non-League Day fixtures, visit nonleagueday.co.uk
West Ham fans eager to enjoy some grassroots football on Saturday 7 October have the local following options:
Hackney Wick v Clapton, Essex Senior League, Old Spotted Dog, Upton Lane, London E7 9NP
Fisher v Forest Hill Park, Southern Counties East League First Division, St Pauls Sports Ground, Salter Road, Rotherhithe, London SE16 5EF
Waltham Forest v Great Wakering Rovers, Wadham Lodge, Brookscroft Road, London E17 4JP
Thurrock v Brightlingsea Regent, Bostik League Premier Division, Ship Lane, Aveley, Essex RM19 1YN
Grays Athletic v Norwich United, Parkside Stadium, Park Lane, Aveley, Essex RM15 4PX
Brentwood Town v South Park, The Arena, Brentwood Centre, Doddinghurst Road, Brentwood, Essex CM4 9NN
Billericay Town v Hendon, AGP Arena, Blunts Wall Road, Billericay, Essex CM12 9SA