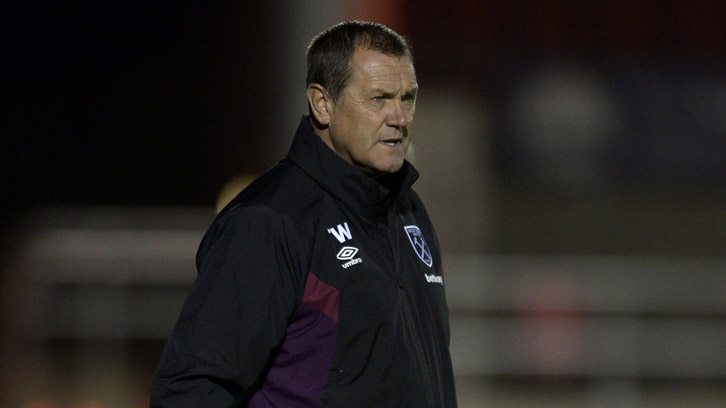 West Ham United Academy Director Terry Westley was pleased his young Hammers were tested in a different way when Villarreal were the opposition in the Premier League International Cup on Wednesday night.
The Spaniards visited the U23s in Dagenham and were 3-0 winners thanks to striker Adrian Dalmau's hat-trick.
The young Yellow Submarine B team side, who play in Spain's third division, popped the ball around with pace and precision though the 3-0 scoreline was flattering given the hosts had two attempts cleared off the line.
Despite the defeat, it was the challenge of facing an outfit capable of playing a different way to most of the Hammers' English opponents which left Westley confident his side learned from the experience.
He said: "I like that we've had a different challenge. We knew they were going to be strong opposition, and that's what this competition is. We deserved to be in this by winning promotion and qualifying for European competition last season, and then you know you'll be up against it.
"The average age of their side, they have a lot of 23-year-olds, they're playing in the second division of senior football in Spain and it's the international break so we have a few away.
It's what you learn from it. If we learn from it, it's a worthwhile exercise.

Terry Westley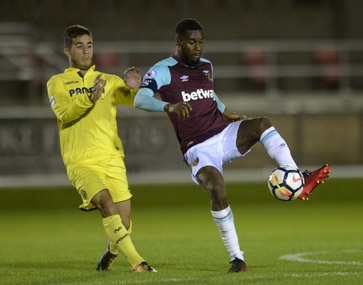 "If you add all of those elements up, it was always going to be difficult. But it's different. We now go and have a sit down meal with the opposition, which again is different. All of those facets can only help bring our young players to the next level.
"It's what you learn from it. If we learn from it, it's a worthwhile exercise. The opposition deserve great credit though, because I thought they were very good."
The Hammers conceded the opener after just 15 seconds when Conor Coventry lost possession on the edge of his own box and Dalmau raced clear to score.
But although the pacey forward scored twice more, it was the Hammers who caused more problems in front of goal with Nathan Holland constantly a threat.
"I think Nathan Holland caused them problems going the other way," Westley continued. "I think both full-backs in Vash [Neufville] and Ben [Johnson] came out on the credit side.
"I think those players in particular can think they held their own. The challenge is, with the other players, that's the sort of level we're talking about.
"The biggest difference [with the way they played] was their movement without the ball. If you're next to someone, they'll move and ask you questions.
"That was the real telling point and they were able to move and take unusual positions rather than rigid English systems which we might play against more often.
"Their flexibility was something that was a real test."