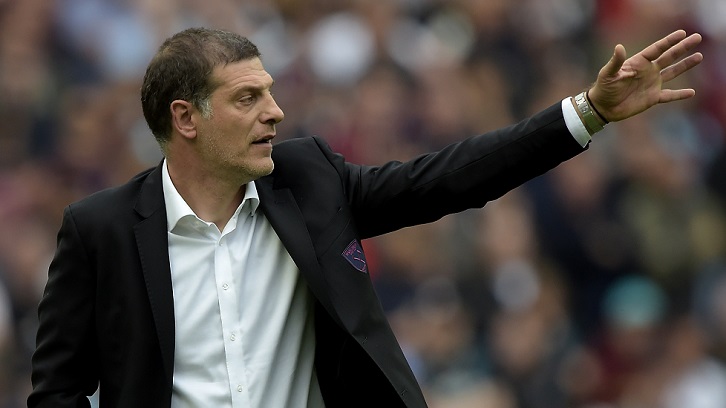 Manager Slaven Bilic spoke to the daily newspapers following Saturday's 1-0 Premier League victory over Swansea City at London Stadium.
The Croatian was asked about a host of subjects, including Diafra Sakho's return to goalscoring form and fitness, his side's performance levels and the effect of the October international break.
Here is what he had to say...
'Balanced Sakho is doing his job'
Slaven Bilic says Diafra Sakho's return to full fitness has rejuvenated the striker.
The Senegal international missed virtually the whole of last season after undergoing surgery for a long-standing back problem, but is now free of pain and West Ham United are reaping the rewards.
Sakho has been in Bilic's matchday squad for all nine matches this season, featuring in eight and scoring three goals, including Saturday's late match-winner against Swansea City at London Stadium.
"Sakho, there have been stories about him in the transfer window and all that, but he stayed and he's balanced his head here. He is training good and that's why he is playing in most of the games, because he looks good and sharp in training. That's why he came on, on Saturday, and he did his job. That's why he's in my plans.
"I spoke to him a couple of times but it's more about him. His problem was that, the whole of last season, he was out and he was injured and had problems and an operation. Now he feels fit and he is training better and more regularly and, because he is training better, I am using him and that is balancing his head.
"We didn't want to let him go. He had a couple of talks with the Chairman and with me and it all helped, but it was mostly him, because if the person doesn't want to do it, you can't make it good enough to play the game. It was him who wanted to be here, for him and for us."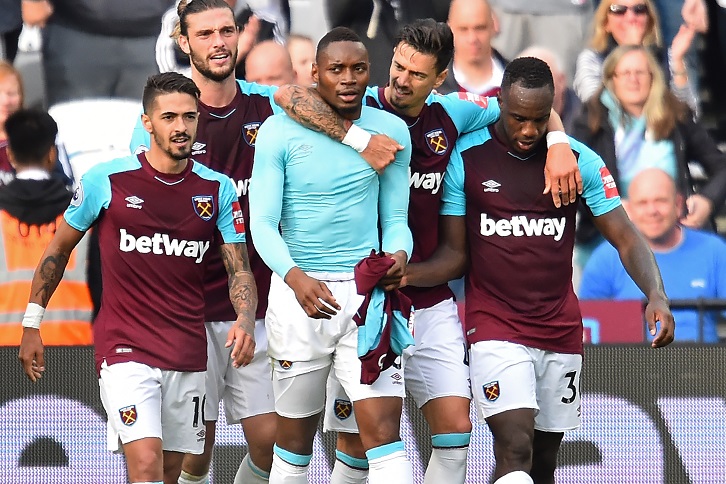 'It's time to up our performance levels'
Bilic says West Ham United's seven-point September has given his squad the basis to kick on with improved performances after the international break.
The Hammers went into the last break a month ago without a Premier League point, having conceded ten goals in defeats at Manchester United, Southampton and Newcastle United.
But September has been more fruitful, with top-flight victories over Huddersfield Town and Swansea City at London Stadium, a deserved point at West Bromwich Albion and a dominant Carabao Cup third round win over Bolton Wanderers.
While results have got markedly better, the manager is demanding more, much more, when his players reconvene for October fixtures with Burnley, Brighton & Hove Albion and Crystal Palace.
"Points-wise, since the last international break, which we went into with zero points after three games and conceded against Manchester United, Southampton and Newcastle, this is a big improvement.
"In four games we have seven points, three clean sheets, a good comeback against Spurs, which is definitely much better, but I am the first one to say that we have to play better and we have do to better.
"I'm expecting now, with the players coming back [for us to improve], and I know it sounds very shallow because you hear it from managers on a weekly basis that they have lost confidence or don't have confidence, but it is the truth and it happened to us on Saturday because of the situation and importance of the game and everything.
"We didn't play good in the first half, apart from the first ten minutes – and we always start good – and then as soon as you feel the opponent can hurt you, can harm you, not with a goal but by keeping the ball, switching sides or striking from 20 yards, you go 'Oh!' and you block and first half we were quite poor.
"Now, I'm expecting us to use this improvement, especially with points and three clean sheets, to do much better, to play better, to continue to gain points but also to produce better performances."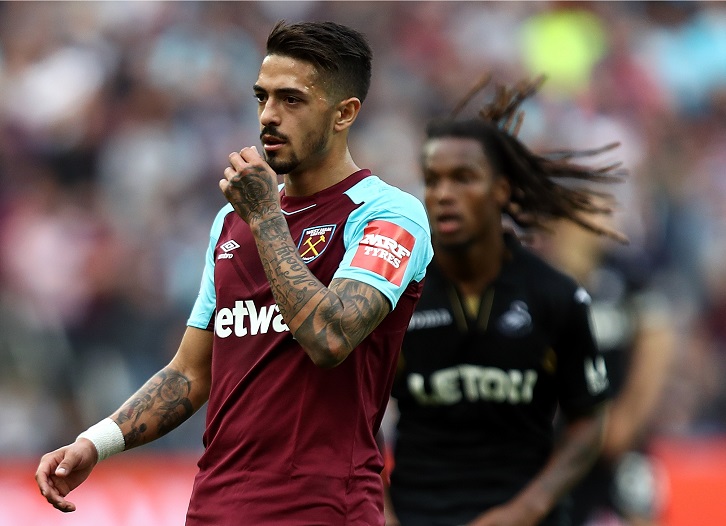 'International break will give us chance to get players fit'
When asked if he would rather his players were not disappearing to all corners of the planet for international fixtures after picking up their second Premier League win of the season, Slaven Bilic was in pragmatic mood.
Rather than trot out the old cliché about 'wishing we had another game tomorrow', the manager pointed to the need to work on improving the fitness of players who have either recently returned or are on the cusp of making their comeback from injury absences.
"I wouldn't say the break has come at the wrong time. Some of the players have gone with their national teams and the others can work on their fitness.
"Manuel Lanzini has come back and anyone who follows West Ham knows how important he is to us, so he can work on his fitness also. Pedro Obiang and some other players will come back, while Michail Antonio will use the time to improve his fitness.
"It's good to have a break now to sort it all out, to say 'OK guys, this was good, that was good, this is what we need to improve', so it's not bad to have it."