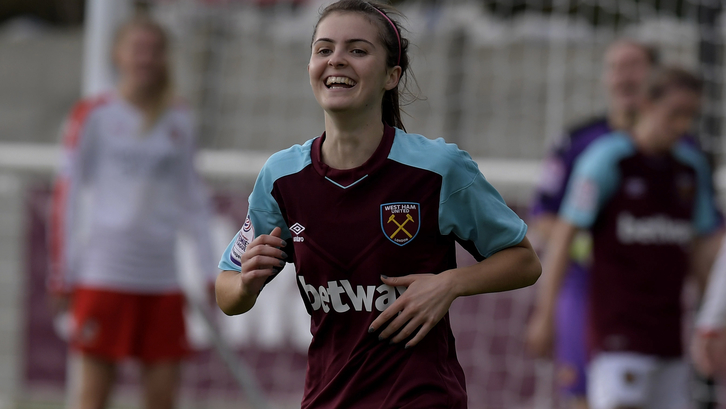 "Just mention about when Hannah Wheeler dropped her phone down the toilet," Chantelle Mackie says, while grinning mischievously.
Mackie is eager to make sure her defensive teammate's mishap is included – a sign of the bond that she shares with Wheeler and indeed the rest of the squad at the West Ham United Ladies.
"She was so distressed and it was so funny," Mackie continued. "It was honestly one of the funniest moments so far this year and only she and I saw it happen. But that's just the nature of the team. We can banter each other about anything!
"We're all like a family now which is really nice. We are all really close which is a massive help."
A major aspect of that feeling comes from the 3-1 win away at Charlton Athletic last month – a result the Ladies are still talking about.
Mackie says the win over the league leaders at The Valley cannot be underplayed, highlighting the importance of the victory on West Ham's confidence.
Everyone after [the Charlton game] seemed to realise that we are good players and we can play good football.

Chantelle Mackie
She said: "I think it gave us a massive confidence boost. From that win, we started to believe in ourselves a whole lot more. It helped us so much and I don't think the significance of that result can be understated.
"Everyone after that game seemed to realise that we are good players and we can play good football."
While manager Greg de Carnys is happy to try different approaches on the pitch, it appears the first-team boss is happy with his defensive line. Mackie, the right-back in the usual set-up, believes that comes from hard work on the training pitch.
"We all work really well together," she said on the defence: "Our communication is excellent and we all work off each other. If one of us is stepping up the other three are there, covering them. It's almost instinctual now. We've got a really good understanding.
"We've worked a lot on it, especially communicating. We know we need to pass messages all along the line and through the team and our development and progress as a back-four really shows in our games."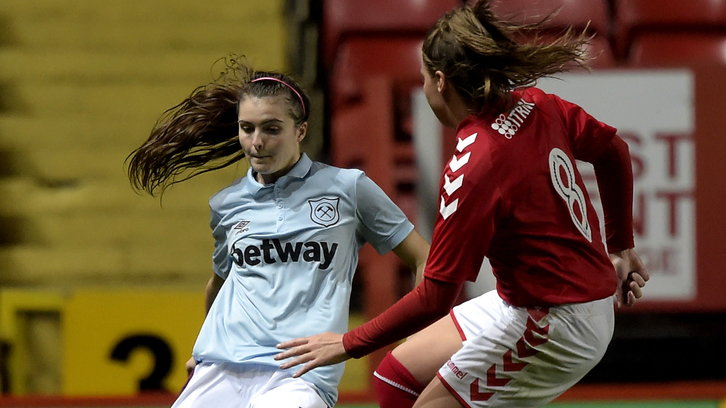 Despite being the Ladies' No2, Mackie isn't scared to push up the field, and harbours a desire to get on the score-sheet at least once this season.
"I've been a right-back for eight years and I really enjoy defending and putting in the tackles. I do really enjoy attacking though. I do want to get more assists and maybe try to get at least one goal as well – I'd really like that."
But if she had to pick between a goal and a clean-sheet?
"I'd always pick a clean-sheet over getting a goal any day. Those are more important to the team, 100 per cent.
"We just want to keep winning and get up the table. We're focused on the football, and the next game. We're all improving in the present.
"And I would really like a goal!"