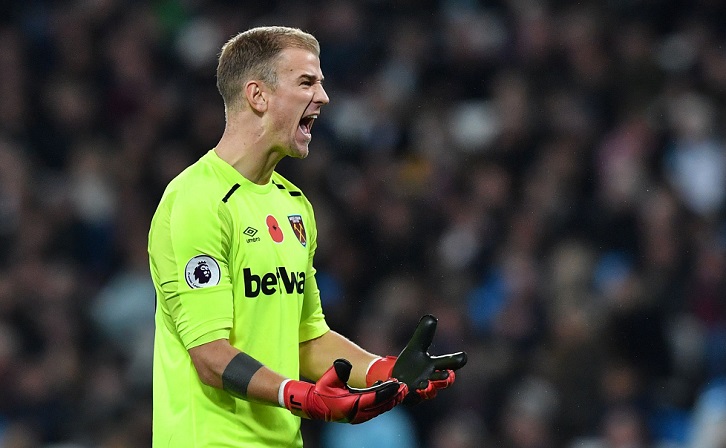 Joe Hart is relishing the challenge of helping West Ham United to climb the Premier League table.
The Hammers goalkeeper has experienced it all during his illustrious career, from appearing at major tournaments with England and winning the Premier League with Manchester City to battling relegation out of the Football League and playing non-league football with Shrewsbury Town.
Now, Hart and his new club are facing a battle to rise out of the relegation zone, but the 30-year-old is not fazed by what lies ahead – starting with Wednesday's trip to Everton.
"I've been through everything in my career. I've played non-league, I've played for Shrewsbury Town and came into the team with eight games to go when we were one point above the relegation zone to go out of the Football League when I was 17 or 18-years-old," he confirmed.
"I've played right at the top and won leagues and won cups, so I've had a great experience and, at the end of the day, it's football and I'll to keep the ball out of the net, whether I'm fighting for a title or fighting to stay in the league. That's what I do and what I love."
I only care about how organised we are, how much of a performance we're going to put in and how had we're going to try to win three points and put us on the right line

Joe Hart
When asked to assess the midweek visit to Goodison Park, Hart said his total focus is on helping the Hammers achieve their first win in seven top-flight matches.
"I don't know how I feel about them, because they have an awful lot of talent like we have, but we're in a situation where it's a really big game and it's really important for both clubs.
"I don't really care about how they feel and I'm sure they don't care about how I feel. I only care about how organised we are, how much of a performance we're going to put in and how had we're going to try to win three points and put us on the right line."
And Hart believes new manager David Moyes, who returns to the club he managed successfully for eleven years, is doing everything he can to do just that.
"The manager's primary focus has been to get us back into a good place. That's no disrespect to Slaven [Bilic], because I really enjoyed the short time I worked with him and he is a good man, but I just felt there was an uncomfortable situation for everyone.
"So, the decision got made and David has come in and it's quite a simple job in his eyes, and in our eyes, which is getting us playing as a team in a strong formation and making us accountable for mistakes and not being in position, and that's how we're playing at the moment.
"In my opinion, it's good and strong and organised and I like the fact that people are held accountable. Every training session needs to be trained to the maximum and that's going to help us as a team.
"It depends what you call 'tough'. I call it 'getting what's expected from the players'. It might be perceived as being 'tough' but, in my opinion, asking people to train at 100 per cent and give more than they're capable of on a matchday is not being tough, but asking people to do their job."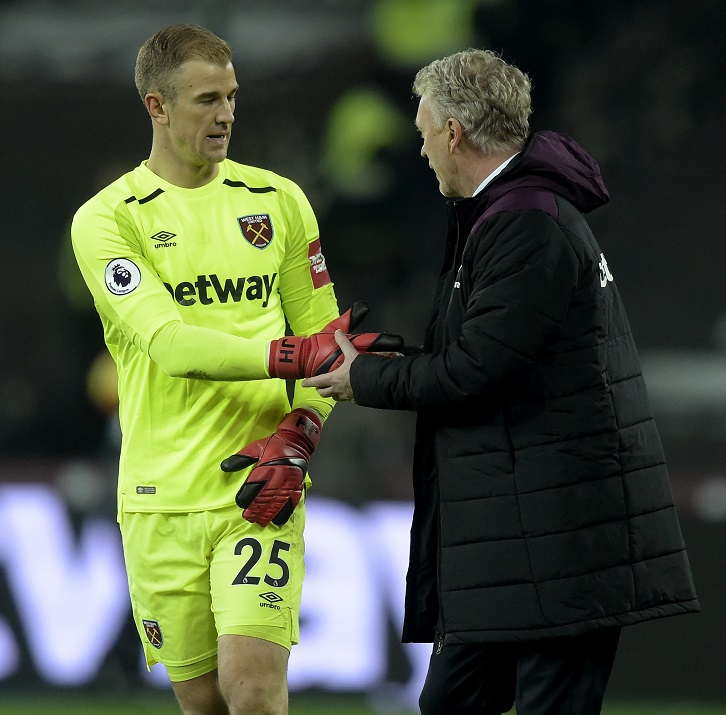 While Wednesday's result is far from certain, Hart says West Ham's players will give everything to reward the fans who roared them on during Friday's 1-1 draw with Leicester City at London Stadium.
"A decision was made by the fans. It was time to either really trash us or really urge us on and to support us, no matter what, and they gave us an impression of what they wanted. It wasn't Rabonas and taking people on or doing something magical that got the crowd going, it was hard work and dedication, and we reacted well to it.
"Even though we are professionals and play football every day, we play better when we've got support. We do things off the field better when we've got the support of our families and that's what we've got to create – a family.
"We've got to create one team with the fans and that's only going to come about down to hard work and dedication for the whole 95 or 96 minutes. It's priceless what that did for us and we can only repay that by only letting that our minimum from now on."