Opinion
A proper football man: The experts on West Ham United's new man in charge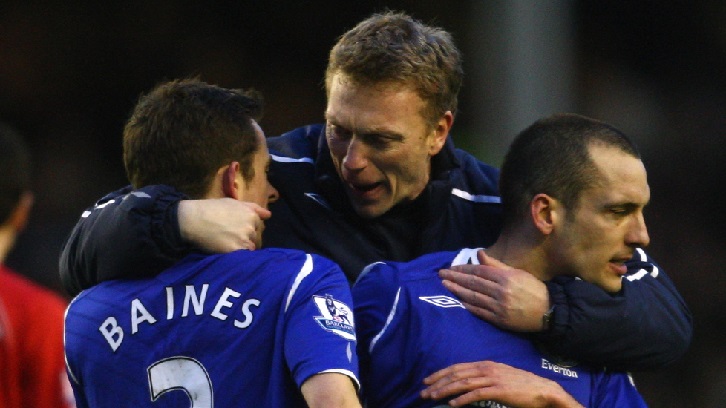 David Moyes has become a household name in British football over the past two decades.
After a 20-year playing career both north and south of the border, Moyes has established himself as one of the best domestic managers of his generation, enjoying varying degrees of success with Preston North End, Everton, Manchester United, Spanish club Real Sociedad and Sunderland.
Throughout, the Scot has earned the respect of broadcasters, journalists and players alike. Here, BBC commentator Alan Green, Daily Telegraph chief football correspondent Jason Burt and former Everton midfielder Leon Osman reveal more about the new man at the West Ham United helm…
Let's start by asking how would you sum up David Moyes the manager?
Alan Green: "David is a very pragmatic manager, is the way I would put it. He dealt with the situation on Merseyside very well, where his Everton side were always going to be judged in relation to Liverpool.
"Everton had won stuff in the eighties, but when he took over they had been less successful and he set about making them difficult to beat, which he did very successfully. That was one of the reasons why he was deemed as a successor for Sir Alex Ferguson.
"Against my advice – I told him to be the man to replace Fergie's replacement, rather than Fergie's replacement – he couldn't resist it, took that job and didn't hide from what was a tough experience. Then he went to Spain and was moderately successful, then came back and Sunderland was a rank choice, but he was keen to get back into management."
Jason Burt: "I think David has had a few difficult experiences in his last three jobs, which I'm sure he would say happened for a variety of experiences.
"Especially at Manchester United, it was almost the impossible job, following on from Sir Alex Ferguson. At Sociedad, it might have been the wrong club, while Sunderland was a bit of a basket case.
"All that said, West Ham's owners have long admired David Moyes and thought about trying to hire him in the past as they regard him very highly.
"I think he will 'get' West Ham, what the club stands for and what the fans expect, and I think he will organise the team."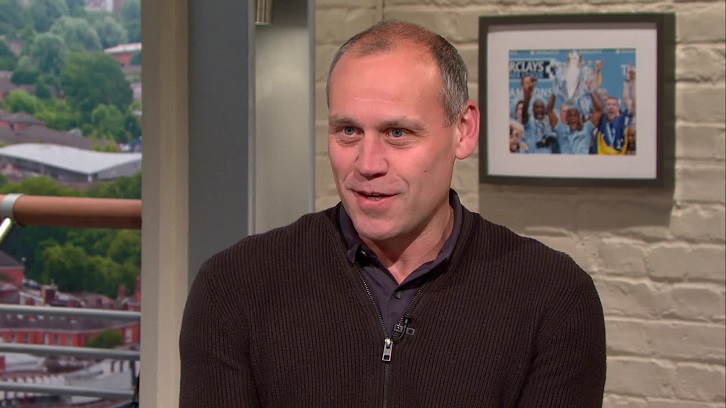 Leon, you played under David for your entire Everton career and have backed him to succeed at West Ham. Why?
Leon Osman: "David took over at Everton when we were battling near the bottom and he kept us up and rejuvenated the club to the extent that we finished seventh the following season. He did a fantastic job.
"After a bit of a dip while he set about forming his own squad, we finished in the Champions League places and challenged for Europe almost every season.
"What he did was had every player believing in themselves, working extremely hard for one another and playing for the team."
Hard work and teamwork are both admirable traits, but they don't win football matches alone, so how did David turn Everton into such a force in the Premier League, particularly on such a relatively small budget?
LO: "Training sessions lasted longer under David than they did under any other manager I worked with, whether that was the drills we did or the tactical work and set piece training he made sure we did ahead of every match.
"David made sure we were organised and set up to keep clean sheets, and our set piece record at both ends of the pitch was very good, which was no coincidence. Every player understood their role clearly.
"He also got his attacking players not only working for the team, but also creating and scoring goals, which I now expect him to do with the likes of Marko Arnautovic and Manuel Lanzini at West Ham."
JB: "There are similarities to the current situation and the time he took over at Everton, in that he has inherited a squad of older players who perhaps need new motivation and a bit of a kick up the backside.
"Frankly, you look at West Ham and wonder if they have been putting in total effort, and I think David will get that sorted quickly.
"His Everton teams were feared and difficult to beat and he will try to do the same thing with West Ham."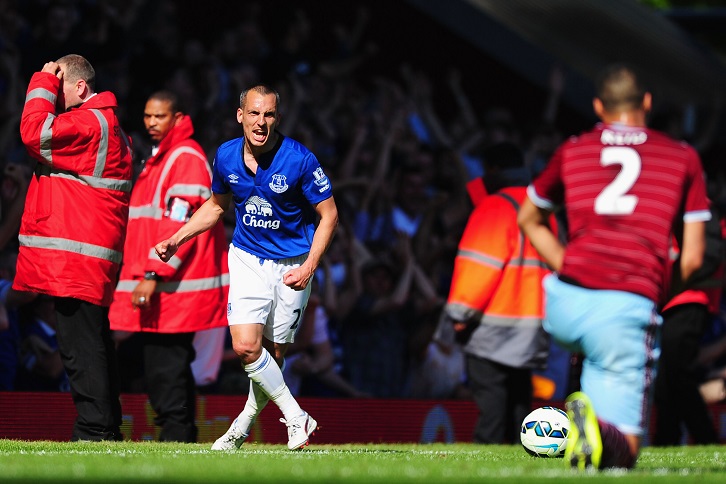 David has a reputation for being a manager who can organise a team from the back, rather than one who will play expansive, open, attacking football, but is that a fair assessment?
AG: "I understand West Ham fans expect their team to play with a certain style but, this season, I would urge them to put those expectations on the backburner. They are in trouble and have a guy in charge who can get the basics right.
"David will set up the defence as quickly as he can to do what he wants and make sure everybody fits in. He is a pragmatic manager and, with the situation West Ham find themselves in, the fans need to let it happen this season.
"If you are not putting it in or delivering, you will be on the sidelines. He will get them trained up and up to speed and won't be afraid to make changes."
JB: "In his final few years at Everton, especially, they were quite an entertaining team and could certainly play a bit and they took teams on.
"I remember, when he was Chelsea manager, asking Carlo Ancelotti which manager had caused him the most tactical problems and he said it was David Moyes. That bodes well."
LO: "We all believed in David's concept of how he wanted us to play and he had to adopt that approach to have us finishing comfortably inside the top half and qualifying for European football more than 50 per cent of the time.
"It was not that we wanted to play for him, as such, but his management style meant we wanted to play for the team and did not want to let each other down. Because of David, we believed in each other, 100 per cent."
In some ways, is this the perfect situation for David to re-establish himself as a successful Premier League manager?
AG: "Things cannot get any worse for West Ham, so yes it is. It's not going to happen overnight, but he has the right people around him and this is a great opportunity for David to re-establish himself in English football.
"He is not a bad manager; he just took the Manchester United job at the wrong time."
JB: "I agree. This is a fantastic opportunity for David. I think people make quite a lot of the fact he only has a contract until the end of the season, but why not? It might work in everyone's interests because it will concentrate minds.
"David is here and is not going to take any nonsense from anyone and is just here to get on with it. He is not here to build a club, but to turn a club around and if concentrates on the job in hand, it could work out for everyone and it can be reviewed in the summer.
"I think people have seen David is very motivated and he has proven already that he wants to make this succeed. I think his reputation is on the line and this is possibly his last big chance and I think we will see a very different West Ham under his management."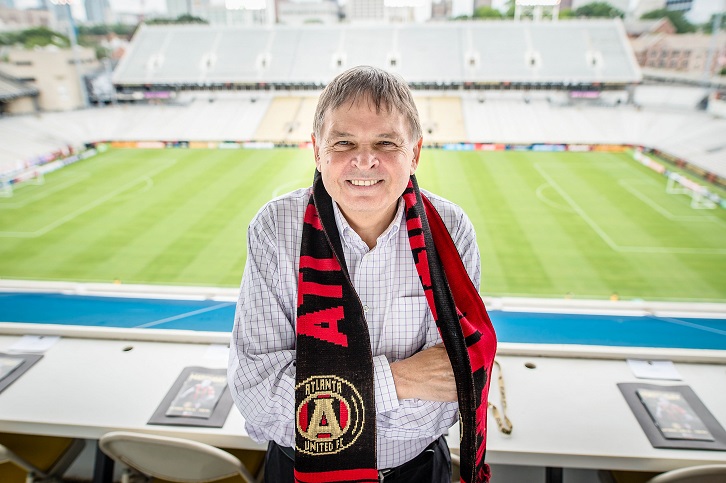 What about David Moyes the man? He has been characterised as being a 'dour Scotsman', but that is not a true reflection of his character, is it?
AG: "No, it isn't. I have got to know David very well, not only through commentating on his teams, but also through working alongside him at the 2010 World Cup in South Africa, and he is a lovely, generous man.
"David is not dour at all. He is fun, we had a great laugh in South Africa and he is good to be around. I like the man. He is great company, a proper football man who cares about the game and I desperately want him to succeed at West Ham."
LO: "David does come across as a very dour man, but he does have a sense of humour in there, though! It's not as easy for him as it is for some other characters to be relaxed in the public eye, but I can assure you he is a top man.
"He also has some top men around him in Alan Irvine and Chris Woods, and it's great that they have got back together in the Premier League. David will also know West Ham's physio, Dom Rogan, and masseur, Craig Mazur, from Everton and together I am sure they will work extremely hard to get the Hammers back on the right track."
JB: "David is aware of the image he has got and when he was unveiled at his press conference, I thought he sounded very focused on what he wanted to do, which I thought was very good to see."