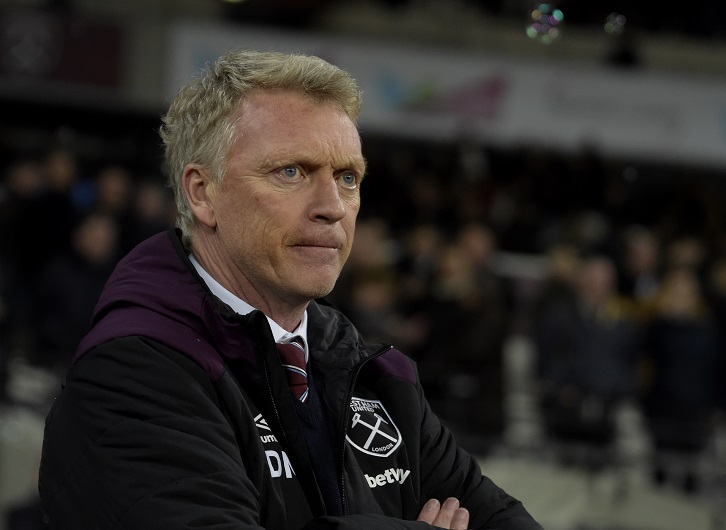 David Moyes says West Ham United will go to Everton on Wednesday evening with 'a bit of confidence' after an improved performance against Leicester City.
The Hammers came from a goal down to deservedly equalise at London Stadium in Moyes' first home game in charge, before producing a spirited second-half performance inspired by the Claret and Blue Army.
Now, Moyes is hoping his players can give him a winning return to Goodison Park, a ground where he spent eleven years as manager from 2003-14...
The players deserved fans' applause
I thought we were a little bit unlucky to go a goal behind, as I don't think Leicester had been in our box prior to that.
It was a bit of character that we showed because it could easily have gone under after that, but we dug in.
I don't think we played as well as we should have in the first half, but we still warranted going in drawing and thankfully we got the goal just before half-time.
I thought the second half was a lot more like us and more like the crowd and it was more like Upton Park for me, and there was a period in the game of about ten minutes when the crowd were right behind the team and we need it, we really do.
The second half, it was terrific the way the supporters got behind us and I think they got behind us because they saw the effort from the players. It goes hand-in-hand.
I thought the players worked hard and deserved the applause they got at the final whistle, because when we went 1-0 down, they didn't boo because they understand the game and in the opening nine or ten minutes we hadn't deserved to go 1-0 down.
The players stuck at it and got the goal and I have to say I thought the players did a great job in the second half with their aptitude and the way they went about it.
We still have plenty of improvements to make
There are bits we are going to have to do loads and loads better, but I have to say we are trying to do the basics right for now.
I have to say that don't think because they ran hard or did a few sprints more than they have done previously that we are there, because those should be a given in every game, really.
I've said to the players that I thought that work was good, but that our play and our passing in the final third could be better.
We had some good play, but I thought we could have had some moments of even better play.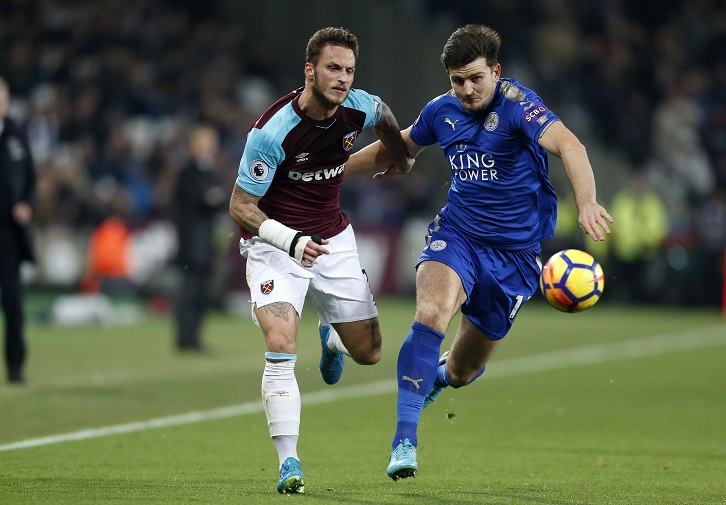 I hope to see more from Marko 
I thought Marko Arnautovic was very good on Friday night.
He not only delivered three or four very dangerous crosses, but he also did the other side of the game and tracked back, which is he knows he has to do.
You wouldn't want to play against him if he can deliver that quality and we just need to make sure keeps it up.
He got a kick and an injury just before half-time and was limping around but I wanted him to carry on and he did. He seemed OK at half-time and he did carry on.
In the end it caught up on him it didn't look too severe and hopefully he should be OK.
I'd love to make a winning Goodison return
We go to Everton with a bit of confidence now.
It was important that we won on Friday night, but it was probably more important that we didn't lose.
We take that into Wednesday's game and I am personally really looking forward to going back to Everton.
I've been back a few times and not been that successful on my other visits, so I'm hoping that this one can be.
It's a special place for me because of the years I spent there and also because of the people I worked with, many of whom are still there behind the scenes.
I'll enjoy going back but I'm only interested in West Ham now and getting a win for West Ham is all that matters.