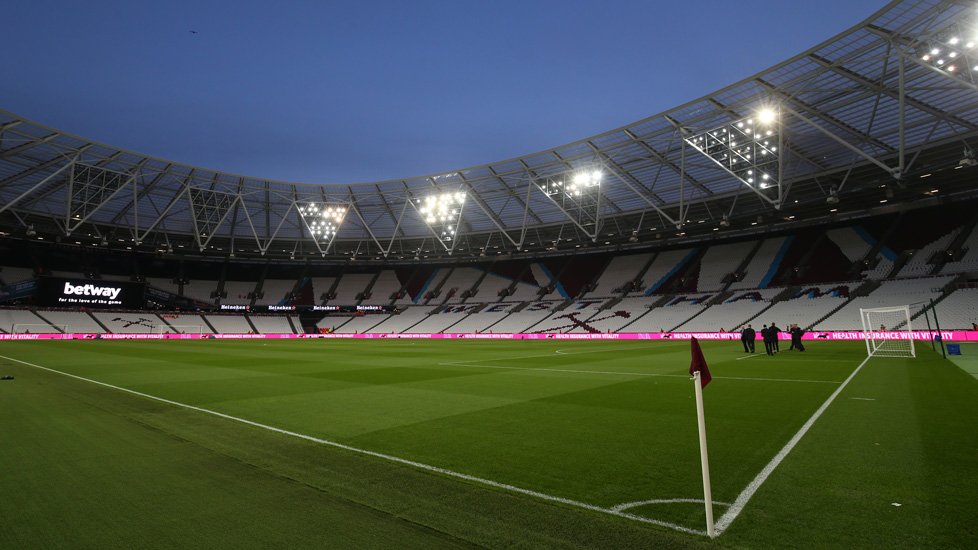 West Ham United are delighted to announce an agreement to sponsor the official Hammers Supporters Club, enabling the long-standing organisation to continue to provide a place for its members to meet and spend time together on a matchday this season.
The original and oldest supporters club linked to West Ham, first created in 1947, had been in danger of folding after its regular premises, in Castle Street next door to the Boleyn Ground site, was closed due to health and safety risks.
A new matchday venue at Stour Space, near to Hackney Wick and just a short walk from London Stadium, was secured earlier this season but financial difficulties have prevented the HSC from utilising the venue to its full potential.
However, following productive meetings in recent months with the HSC's new committee, the West Ham United board of directors have stepped in to ensure that all hire costs at Stour Space will be covered for every home fixture for the remainder of the 2017/18 season.
The agreement will allow committee members to invest much-needed funds into re-establishing the HSC as a thriving matchday hub for West Ham fans, and ensure that a connection of more than 70 years remains unbroken.
Joint-Chairmen David Sullivan and David Gold said: "We are delighted to be able to offer our support and assistance to the Hammers Supporters Club and we hope it will go some way to helping them get back on their feet and re-establish the organisation as an integral part of our local community.
"As we have always said, the heart and soul of West Ham United is its supporters, who have followed the Club for generations in the past and will continue to follow it for generations in the future.
"The Hammers Supporters Club isn't about a connection to a stadium or a building - it is about a connection to West Ham United Football Club.
"Our football club is now located at Stratford, and we want the Supporters Club here with us, to ensure that our rich and proud history is always recognised and cherished.
"We hope, in time, that a permanent venue near to London Stadium can be secured so that the Hammers Supporters Club can provide a safe and welcome social environment for its members all year round."
Hammers Supporters Club spokesman Paul Christmas said: "We are really pleased that West Ham United have taken our issues on board and managed to come up with a way to help us. It is a real shot in the arm for the Supporters Club and great news for the committee and the members.
"We took over as the new committee in May, and in recent months have had regular discussions with the Club. They have listened to our situation and responded to it.
"Historically, the board of directors at West Ham United had a very close relationship with the Supporters Club, and it is fantastic that the current board have now rekindled that commitment and come to help us in our hour of need. Hopefully it is the start of a very strong and close relationship going forward."
Membership to the Hammers Supporters Club is available at a cost of £10 per year for a single adult membership, with members' children admitted free. Supporters can sign up at Stour Space before this evening's home match against Leicester City, open from 4pm to 8pm, or visit whufcsc.com for further information.
For details of how to get to Stour Space, visit: http://www.stourspace.co.uk/visit/