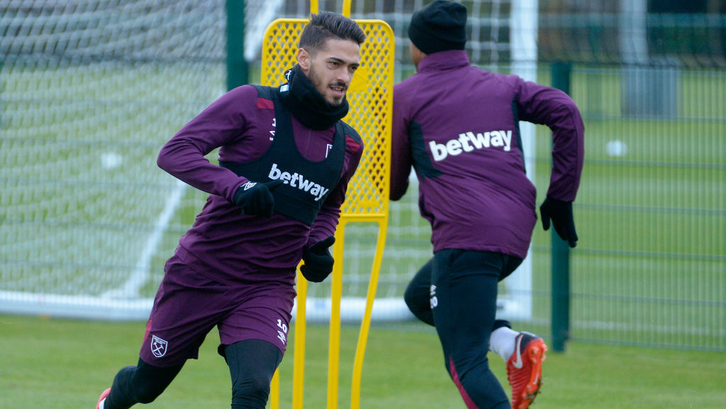 Manuel Lanzini has hailed the "incredible" support of the West Ham United fans ahead of Friday's Premier League contest with Leicester City.
The Irons return to action with the weekend's early fixture as David Moyes prepares for his first match at London Stadium as West Ham manager, against the Foxes.
Over 50,000 loyal West Ham fans will pack into the Stadium to cheer on the home side versus Leicester City, and Lanzini has said the players are fully appreciative of the support they receive.
The Argentinian maestro promised the fans that the team is working hard to escape the relegation zone and want to put smiles on their faces – starting against Leicester.
"The West Ham fans are incredible," Lanzini said. "They support us wherever we go and they always cheer us on, even if things aren't going our way.
The West Ham fans are incredible...they always cheer us on. We will give our absolute all to turn this around.

Manuel Lanzini
"We will give our absolute all to turn this around. As players, we are the first people to be angry about our current situation. Where we are at the moment is no good for anyone and none of us are happy. It's always a wonderful feeling when you're making the fans happy.
"The fans are a huge part of the game. We try to do our best for ourselves and our families to get results, but especially for the people and the fans that support us. We thank them for their support."
Following the defeat at Watford captain Mark Noble confessed that the confidence at West Ham was suffering slightly, a sentiment that Lanzini has echoed.
However, the No10 insists the hard work the team is putting in will lead to positive results.
He added: "At the moment the combination of our performances and league position means our confidence is not at 100 per cent. I think we need to keep things simple in the way we play in order to increase our confidence.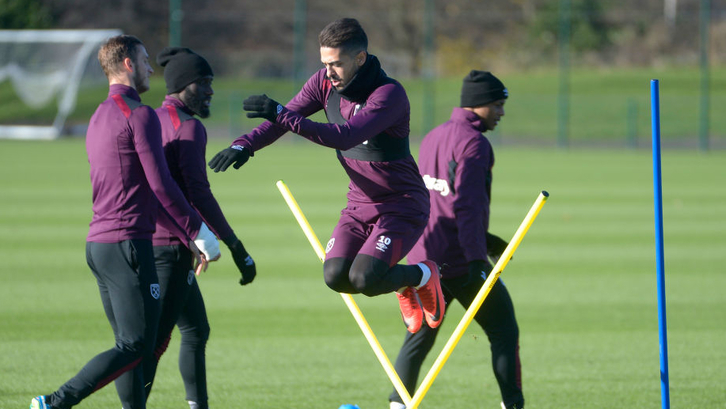 "I have full belief in this team. We have some very good players here and we're all working hard to implement the manager's ideas and to pick up more points."
The 24-year-old also offered an insight into training under Moyes, who is now in his third week in charge of the Hammers. Lanzini believes he and his teammates are close to reaching what the West Ham boss is looking for in his players.
"We've been working on our intensity in games, and our link-up play," Lanzini revealed. "We're trying to develop our game and his game all together and I hope we can succeed. We're not far away from that.
"It's down to our intelligence as players in terms of being able to put into practice what the coach wants from us. We are taking on his ideas and putting them into practice, in terms of the intensity, and I think we are doing well."