West Ham United legend Tony Cottee believes West Ham United manager David Moyes will go 'back to basics' in his first home game in charge.
The Hammers host Leicester City at London Stadium on Friday evening and Cottee, who also played for the Foxes during his illustrious career, has called for unity among the Claret and Blue Army.
Writing in the Official Programme, Cottee hopes his boyhood club will secure the victory that will kick-start their 2017/18 Premier League season under the Friday night lights...
Since arriving at the Club, David Moyes has spoken on a few occasions about the imbalance in his squad. He said last week that he has four players who all want to play on the left side in attack, while injuries and illness left him light in certain areas last week.
Much has also been made of the stats showing that we are at the bottom for distance covered and other physical levels, but the only statistic that really matters is the fact that we are in the bottom three.
It is obvious that we are not doing things as well as we should be, both individually and as a team. The manager obviously understands the position we are in but he can't make changes to personnel until January, and we have ten games before then, so he needs to find a solution that can grind out some results.
I think it is really a case of going back to basics, particularly in defensive areas, and quickly finding a system and formation that the players are happy and comfortable with.
Make no mistake, we have some talented players, but they are low on confidence at the moment, and the manager's job is to lift that in any way he can. David is right in that it starts with hard work on the training pitch.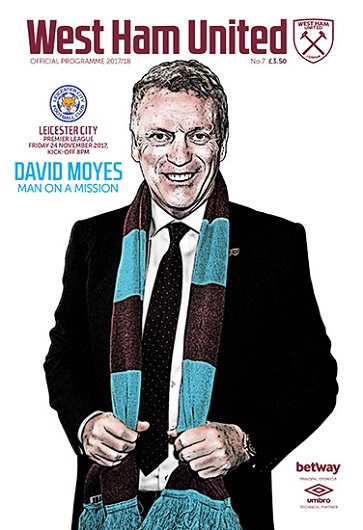 The international break meant that he didn't get a chance to work with all his players until just a couple of days before the Watford game, and I'm sure he will have gained a lot more from training this week, with everyone together and focused on what is needed this evening.
This is a very good counter-attacking Leicester team, it's how they won the Premier League, and they still have a large percentage of that side at the club.
I watched them against Stoke a couple of weeks ago and you know what you are going to get.
They are very dangerous on the break and we have to be aware of that. We can't afford to throw men forward gung-ho or play too high a line, because one hoof forward and suddenly Jamie Vardy is away on goal.
I'm sure David and the players will have worked hard this week on what is required, and I genuinely think we will be far better prepared to face Leicester than we were to face Watford.
The start to the game is going to be very important and, as always, both players and supporters have a big role to play in that sense. If the players begin with passion, high tempo and intensity, the crowd will respond accordingly.
Let's all hope this is the start of our turnaround this season.
*Tony Cottee played 336 games for West Ham United between 1983 and 1996, scoring 146 goals, and was voted Hammer of the Year in 1986