David Moyes sat down with the media on Thursday afternoon ahead of his first home match in charge of West Ham United.
The Hammers host Leicester City at London Stadium on Friday evening anxious to end a run of five Premier League matches without a win – a record which has seen them drop into the bottom three and led to Moyes' appointment a little over a fortnight ago.
The new manager was asked what his team need to do to improve their fortunes, about his excitement ahead of his first home game and for his view on Friday's visitors. Here is what he had to say…
Unity and togetherness will be key to our success
I want everybody to be together and be united and help each other along, not just at London Stadium on Friday evening, but for the remainder of the season.
West Ham have always been a very vocal support. I can vouch for that over the years and years I've been coming, I was always looking to get away from Upton Park after the game because we knew it was going to be tough.
We want them to be supportive of the team. We have knowledgeable supporters and they've seen a lot of good stuff down the years here and they want their team to play well.
What we've got to do is build it [togetherness] and make sure we are all together and make sure that whatever happens and whatever is said is affecting us all and not just one.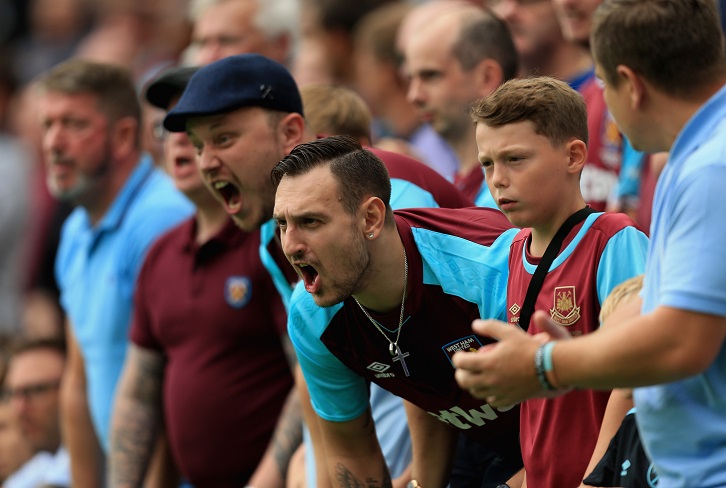 London Stadium is brilliant and we need to make it our fortress
I've been down a couple of times in the week and was there a year ago as manager of Sunderland. It's a brilliant stadium and don't let anybody tell you any different. It's going to be the stadium we play in for the next 100 years.
I watched the game against Chelsea last year and it was one of the best atmospheres I heard in the Premier League last season, if I'm honest, so it's possible.
What we need to do is give the supporters something to shout about because if we give them something to shout about that's half-decent then I think they will support us wherever.
I think West Ham supporters will support their team, no matter what stadium they're playing in.
Youngsters will get their opportunities at the right time
I've always wanted to introduce young players, especially when I think it's right, as I showed during my time at Everton.
Declan Rice has already been in the side for a few games this season. The bigger problem for Toni Martinez is that he has competition in front of him from other centre forwards – Andre Ayew, Diafra Sakho, obviously Andy Carroll as well can do that roll – so that's his biggest thing.
Young Domingos Quina has been training with us and he was on the bench as well. We're a bit short of midfield players, so the openings can come for young players due to injuries or suspensions or just not having players in those positions.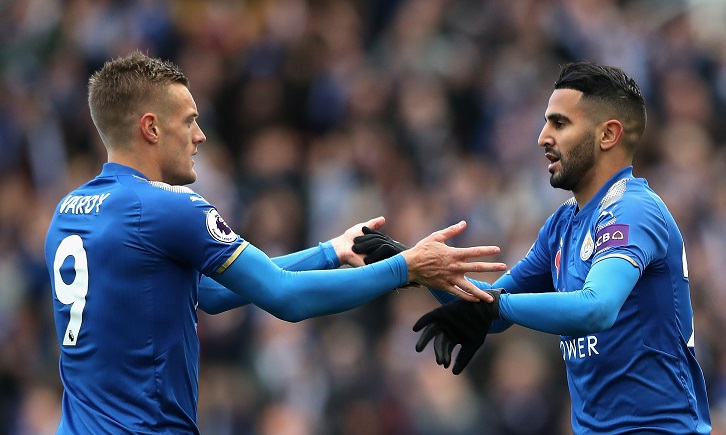 Leicester City – new manager, same playing style
I've watched a couple of Leicester City games as we're playing them and the structure hasn't really changed even from Claudio Ranieri's time, to be honest. They've got some outstanding players and their style of play really fits their team and their club.
I've got to say I think the new manager Claude Puel has introduced one or two different things I've seen, I think, and overall you'll see the Leicester City most people recognise from the way they played a few years ago.
Because of their speed and their aggressiveness, I have to think about the opposition, particularly with where we are in the league.
When you're at the top, you think about your own team completely, but when you're in the position we're in, we have to think about what the opposition could do to hurt us. We also have to think about what we can do to hurt the opposition so there's a balance.
We obviously know what Leicester's threats are but we need to give Leicester problems as well by how we play and what we do, so it's a tight balance and we hope to be able to do both.
Mahrez and Vardy remain the Foxes' biggest threat
Riyad Mahrez and Jamie Vardy were arguably Leicester City's most-important players when they won the Premier League title two seasons ago and that remains the case now.
While Vardy still plays on the last man and uses his pace to run in behind, Mahrez now, possibly playing as a No10, gives them a different way of playing with a more technical player in that position, rather than a Shinji Okazaki, for example who would give them the energy and the legs.
I don't know if he will play wide or as a No10, but in one of the games they played he was in that position and gave them a bit more craft in the middle of the pitch.
As for Vardy, his wife is in the jungle on I'm a Celebrity… and I wouldn't mind Jamie being in the jungle instead, if I could do a swap deal!