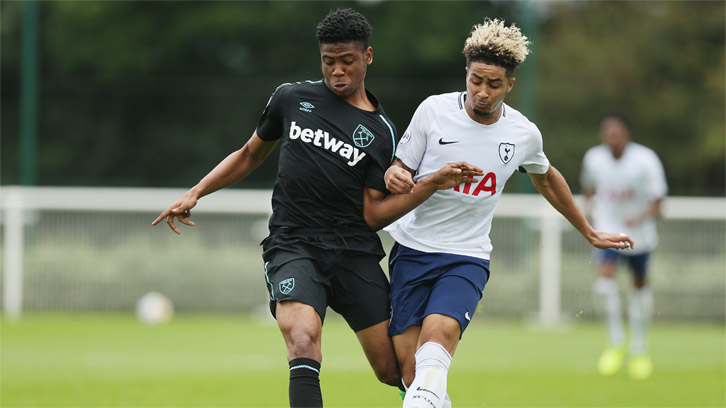 West Ham United U23 striker Jahmal Hector-Ingram is desperate to get off the mark for the season when the Academy side take on Benfica in the Premier League International Cup.
Terry Westley's team entertain the Portuguese outfit at Billericay Town's AGP Arena in their final match in the competition on Tuesday.
And Hector-Ingram, who is yet to find the back of the net in 12 appearances so far this campaign – albeit ten have been from the bench – hopes the goals will start flowing soon.
He said: "I'm very keen to get the run of goals going. For me, scoring will be the only way to force myself into this team because then the manager has to pick me.
"But this is a perfect opportunity to get my goals going and hopefully it comes against Benfica. I've been in this situation before but once one goes in for me, then I'll be in my flow.
"It's going to be a really difficult game for us. It will test us in so many ways. Knowing that we can't progress any further in this competition and Benfica still can, that makes it hard but we want to at least leave this competition on a high.
"We also have a lot of young youth players playing which is a brilliant opportunity for them to show what they have got against a good opposition. But overall it will be a good experience to play against a quality opposition."
The Hammers, now in a week which sees them first host Benfica before travelling to Arsenal in Premier League 2 on Friday, will have to put to the back of their minds Friday's disappointing 5-1 defeat to Derby County at London Stadium.
I'm very keen to get the run of goals going. For me, scoring will be the only way to force myself into this team because then the manager has to pick me

Jahmal Hector-Ingram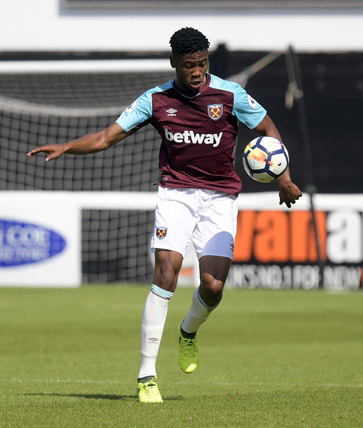 But Hector-Ingram, who was a
West Ham TV guest commentator
, believes the week of training they have already started can help them focus on purely being positive.
"To bounce back this week, first of all we're going to need to recover properly and make sure our bodies are in the best shape for both games this week," he continued.
"And then we're going to need to train like how we have been this season and that's with a high tempo. We don't need to change anything that we've been doing.
"Of course it's important that we get over the Derby game as quickly as possible because we have games in quick succession. I think that's good for everyone. And for us to be successful in these games we can't be bringing that negative energy into these games. We'll only be positive ahead of Benfica.
"We have conceded a few early goals this season and did again on Friday and I just think that's us trying to force things and to rush things really. I think we need to understand that, yes we want to get a good quick start to the game and score and early goal, but also have in mind that when we do try to do that, that we're also at risk of conceding goals because were taking a risks so early.
"So I think we should start off quick but be solid for the first 10-15 minutes and not concede any silly goals."
Supporters who are Hammers Season Ticket Holders can watch the U23s take on Benfica free of charge by showing their Season Ticket card at Billericay, while adults and concessions are priced at £5 and £3 respectively.
Tickets can be purchased upon arrival at the AGP Arena for the 7pm kick-off.