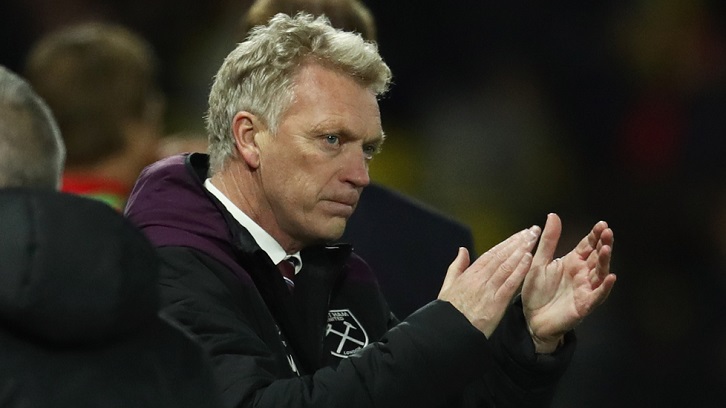 David Moyes has issued a plea for unity as he attempts to turn West Ham United's season around.
The new manager did not need long to see why the Hammers have struggled this season as mistakes at both ends of the pitch led to a 2-0 Premier League defeat at Watford in his first game in charge. The loss, which left West Ham inside the relegation zone after winning just two of their opening 12 top-flight matches, was met with frustration by the Claret and Blue Army.
Moyes understands the disappointment felt by the fans, but implored them to get behind the team ahead of and during Friday's visit of Leicester City to London Stadium...
We need a united Club
I don't know the reasons for it and the history of what's gone on here, and I'm really thankful that they have been supportive of me. But we need them now, we need a united Club, and it's hard and people have grievances. But the supporters know the history and the past much better than I do.
I said to the players at the end 'It's tough to play when the crowd's like that'. Small things can make a big difference. I can understand the supporters' feelings because we didn't play well enough in the second half especially.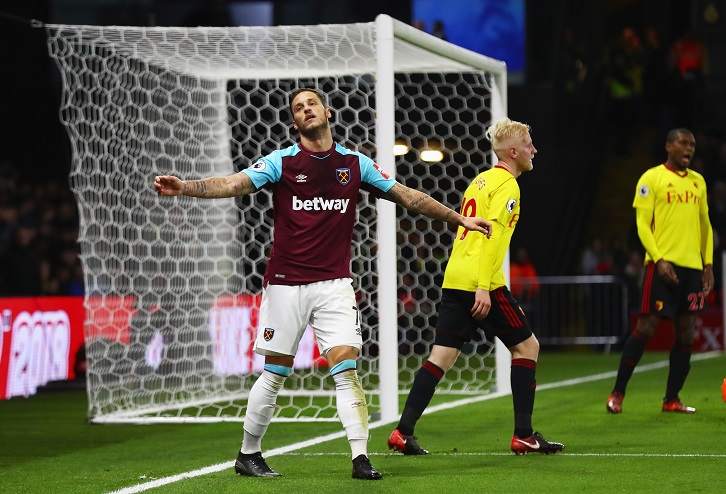 The better team won on Sunday
The better team won the game. I did think we had three big opportunities, two in the first half, one in the second, and I think they would have made it one [goal] each. We need things to go our way to build confidence and to get a togetherness, we need something.
It's tough for the players, I can sense that. But I didn't enjoy the performance in the end. I didn't enjoy us getting robbed of the ball. We gave it away cheaply and too many times and I expected us to do better with it.
I thought we tried to stay in the game. We wanted to stay in the game to give ourselves a chance, and we probably did. Even at 2-0, we had a few balls flash across the box with nothing on the end of it.
But in the end, it wasn't good enough and that level of performance will not be good enough to get much better.
I thought we defended OK, but we gave away cheap goals. The first goal we had three half challenges and didn't deal with it. The second one, I think Pablo Zabaleta went in for a cross and they were then running at us in the inside left. I thought we didn't do well enough in all the departments at different times. But we created one or two chances which could have changed the outcome.
I thought Watford's build up and style was better than ours and I hope ours will improve as I get to work with the players more and know them better.
I know I have a big job to do
We need to try and find a way of making sure we are together and united. I can only try and get wins which will hopefully let the supporters feel better about the team.
I thought this was a big job. I think there were players with big reputations who disappointed me a little bit and I thought they will show me more and show why there are regulars.
But Sunday was the first time I've had the chance to see them play. They need to show why they have got a reputation. They need to show me why they've got it.