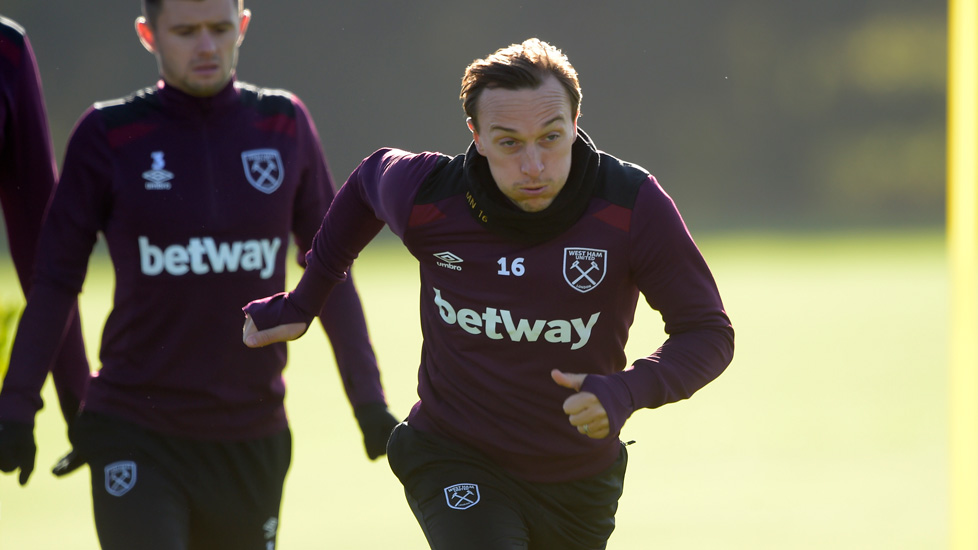 Mark Noble believes that David Moyes' experience as a Premier League manager will be vital for the squad as they continue their preparations for Sunday's trip to Watford.
Ahead of the 4pm kick-off at Vicarage Road, the West Ham skipper spoke about how Moyes earned his reputation off the back of his outstanding consistency over eleven years with Everton.
Noble said: "He has managed the most Premier League games out of any manager that we have had. We've had some experienced managers before but the gaffer we have now has fantastic experience with Everton which we all know him for."
Moyes – a three-time winner of LMA manager of the year – knows what it takes to organise a team and get results having taken Everton from the brink of relegation to consistent top ten finishes in the Premier League in his time on Merseyside. 
With a plethora of managerial experience to draw from including a spell with Manchester United, La Liga side Real Sociedad and last season with Sunderland, Noble is sure Moyes will have an impact with his new side.
The No16 added: "He managed in Spain which was a life-changing experience for him. I'm pretty sure that he will tell you that himself and Sunderland probably wasn't the right job for him to take at the time but he's done that and now he is with us."
"Manchester United was a job that you cannot turn down but to follow in Alex Ferguson's footsteps would have been tough for anyone but if you look at the Moyes stats – the stats were not bad at all."