Angelo Ogbonna has lifted the lid on the opening two weeks of work under new West Ham United manager David Moyes.
The Italy centre-half says the Scot has brought new methods and ways of thinking to Rush Green and the players will seek to put his thoughts into action at Watford on Sunday afternoon.
Ogbonna has been impressed with the former Everton and Manchester United boss, who he says puts on training sessions akin to those he enjoyed during two successful seasons with Serie A champions Juventus....
I am learning every day
It's a big change for us and it's so important. When you have organisation and these kinds of people around, it can take care of everything. We have to change and now we have a big chance to show who we are.
It's difficult to say our squad is better than our position in the table. Football is strange, but everybody knows we can do better than we did already this season.
I am learning every day from David Moyes and his coaching staff. I am not stopping learning every day and that makes me happy and comfortable. I'm ready to play, but I'm not ready for my whole life, because someone can always teach me something new.
Every player can see around the squad and the staff that we needed these kinds of people who can understand when it is time to push on and time to take stock.
I'm so disappointed for the last manager because in football it happens that when things don't go well, the first person sacked is the manager, but we know we have to improve a lot. We want to say welcome to the new manager and I wish and believe that the team is going to be better.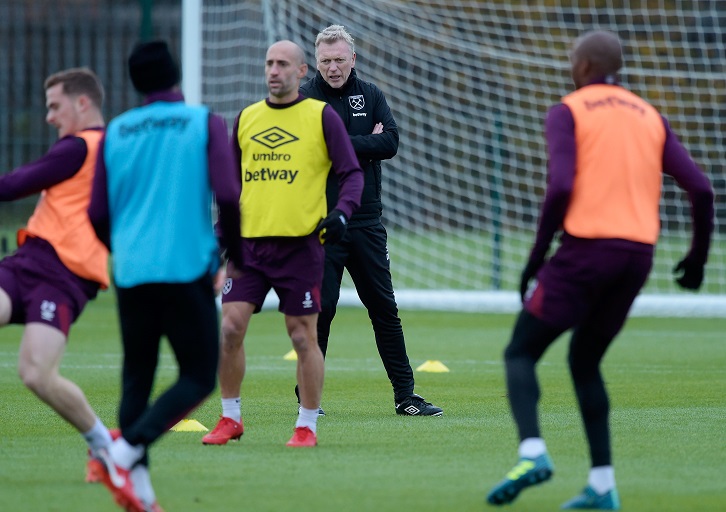 Upping the intensity
It is fair to say the intensity of training has increased and I think we needed that. In the Premier League, our squad is really good, but we need to play as a team and our squad can make a difference up front and at the back.
It's really important to have everybody fit and to fight for each other and it's really good to train like this.
We are positive but it will take time to change everything. A lot of players have just come back from their national teams and we only have a short time to prepare for the game on Sunday.
We need to stay focused and I'm sure we will be ready for Watford. For now, we are talking a lot about ourselves because, first of all, we need to concentrate on us rather than the future.
We have to think about the present because the present is the first moment of the future. We need to take things step by step.
When you get down, the first thing you can change things is organisation. The new staff have given us a good way to see the good points about us. You can see the things and what they are trying to do.
The new boss is no stranger to me
I knew David Moyes from before, when he was at Everton and then he went to Manchester United. I knew about his training and how he evolved his methods.
When I see our training today, it's really close to Italian training. It's really similar to Italian or Spanish training, tactical work but with the ball. When I spoke with Pedro Obiang and the other players, they said 'Yes, it's not just English training, but international' and that's why I say it is an evolution.
The Premier League is not just an English league. It has international character, if you look at Manchester City, Manchester United, Chelsea or Liverpool, they have many different things and that's why it is the most important league.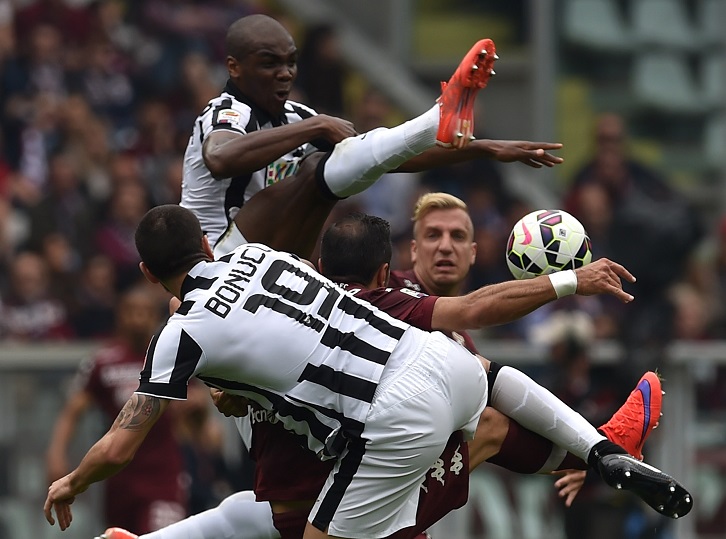 Training sessions remind me of Juventus
If I compare it to Serie A and my time in Juventus, it is really similar. We started with double sessions like I was doing a couple of years ago in Italy.
"Maybe we didn't have two sessions a day when we had two games in a week, but when you have one game a week, you have to have double sessions like this to be fit.
"The harder you train, the quicker you get fit and when we have time to train like we have had during the international break, you have to do it.