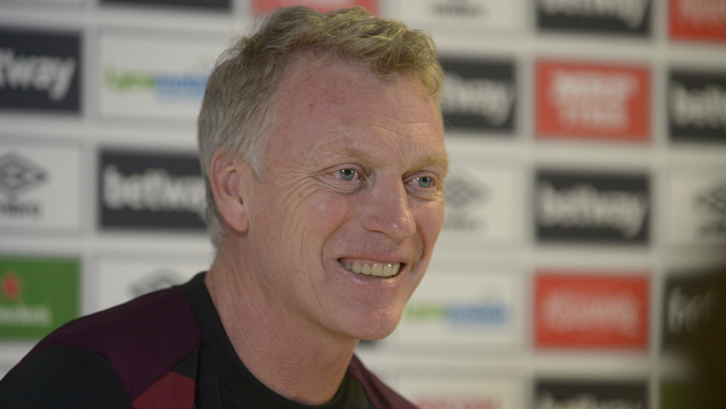 David Moyes spoke to the media on Friday ahead of his first match as West Ham United manager, against Watford on Sunday.
The new Hammers boss spoke about his upcoming 500th game as a Premier League manager, the Hornet's impressive start to the season under Marco Silva, and what he has seen so far from his new team and new assistant Stuart Pearce…
'I'm not frightened to give them more'
Moyes's first ten days in charge have come across the final international break of the calendar year, meaning a number of regular first team players have been away with their respective countries and therefore not under the new boss.
The Scotsman admits that not having those players hasn't been easy but has also given him the chance to work more closely with the squad he has had at his disposal – including the U23s, who have trained all week at Rush Green.
Moyes said: "We've been doing a lot of work this week but we've been without two or three key players. But it's the same for every club. There's international duty and your players don't get back until later on.
"As a new manager, on the plus side, it's given me a chance to get to know the U23s and it's given me a chance to train with the boys who are here. I've had several conversations with them – group and individual. I've tried to get around as many of them as I can and I'm hoping to do the same with the ones that have just come back in the next few days."
The new manager was also asked what the stand-out impression had been from his initial period in charge, to which Moyes indicated the application from his players had been a pleasing sight to see.
He added: "I think really how much the players have been committed to what we've asked them to do [has impressed me]. The players have grasped it and got on with the job in everything we've done. They've embraced it and they've shown a level of commitment in their training and work. I'm not frightened to give them more or keep feeding them information.
"I think they've been very good in what they've taken in. We've tried to put in a lot of work to them but on the other hand we need to make sure we save energy for the game as well."
'One player can make a good team look even better'
Despite losing their last three matches Watford's performances this campaign have earned the Hornets praise from pundits across the country.
Watford currently sit ninth in the Premier League and Moyes is impressed with what he's seen so far from Sunday's opponents, in particular summer signing Richarlison – who has four goals and two assists in the Premier League this season.
"I think Watford have played really well," Moyes admitted: "I think their football has been quite smooth and they are in a really healthy league position.
"They've got a player who is making a bit of a difference in Richarlison. Sometimes that one player can make a good team look even better. He's done that."
West Ham's new boss also hailed the impact of Marco Silva, who has caught the eye since moving to the Premier League earlier this year.
A decent run at Hull City has been followed up with a move to Watford, and the Hornet's early season form is seeing the Portuguese coach linked with another move already.
And Moyes reckons that speculation is the result of positive work and results by Sunday's counterpart.
"I think Marco Silva has done a really good job at Hull City and at Watford. That's why – if you do good jobs – you get mentioned for the big jobs. I think what he's done is the reason why.
"He's shown he can come in, he can work in this league, and he's had a great success of his teams at home. I think he's started very well in this country."
'He's got a real fire in his belly'
Moyes confirmed his assistants this week with former West Ham defender Stuart Pearce joining his backroom team.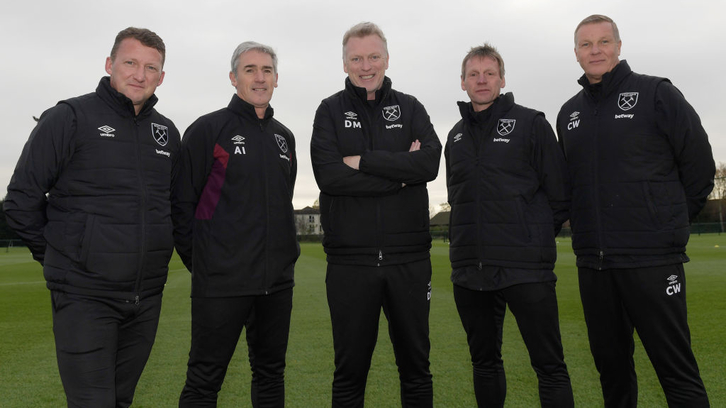 The Scottish boss was full of praise for the newest addition to his coaching team, who previously coached Manchester City, the England U21s and the Great Britain Olympic team.
"He's got a real fire in his belly which hasn't changed since he was a player," Moyes said on Pearce: "He's got bundles of experience as both a player and a manager. There's great knowledge.
Moyes also hailed his other coaches – Alan Irvine and Billy McKinlay – and feels he has added quality appointments that will cover every angle at West Ham.
"I want us to have a team that has every angle covered. I feel I've brought people in who can do different jobs for me here and if they're all at it, it makes my job easier at the top."
'I don't know any manager that doesn't want players like that'
"I think there's quite a lot," Moyes said when asked about natural leaders in the West Ham United team.
The former Everton and Manchester United boss has emphasised his desire for his players to show they can be responsible for themselves and Moyes believes, in his current West Ham team, he has got exactly what he's looking for.
"You want players that take responsibility and players who are going to dig each other out. I don't know any manager that doesn't want players like that. You want players who communicate and I've got to say that I've seen that here. It gives me big hope. You need the players to take ownership of what they are doing and their own personal performances."
However, Moyes admits it will take some time for his side to be confident enough to assume control without his input.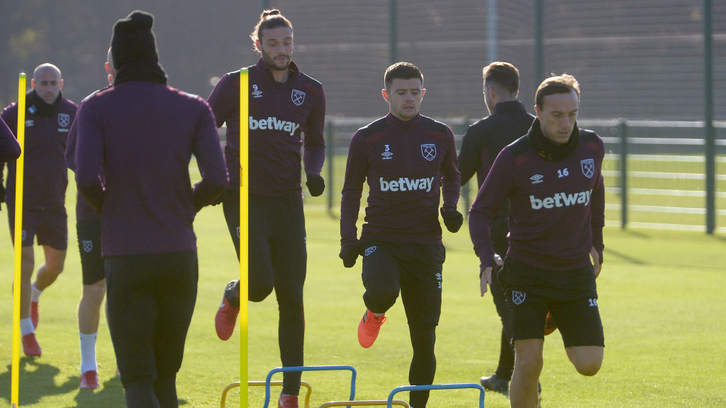 "I used to say to my old players that they didn't really need me. You can run the team yourselves. You know your jobs and you know what your responsibilities are. You know the standards you've got to set.
"When do the players take that responsibility and say: 'we know what we're doing'? I don't expect that to happen just now. That take time to grow with confidence. But because of our position we have to find a way to quickly find what works for the players."
'Maybe once I've finished I'll see 500 Premier League games as good'
Moyes's first game in charge of West Ham this weekend will coincide with the manager's 500th in the Premier League. The 54-year-old however is not concerning himself with such a milestone at this stage in his career.
Moyes however does admit he has an ambition of managing 1,000 matches by the time his days as a coach are over. His number across all clubs and all competitions currently stands at 888.
When asked about his 500th Premier League match Moyes said: "I think it's going to become harder and harder to get to those levels. I don't necessarily take my own individual milestones as anything that's important. But maybe after I've finished I'll think it's good.
"I'd love to get to a thousand games. I think a lot of managers make that and I think it's a great achievement, no matter at what level."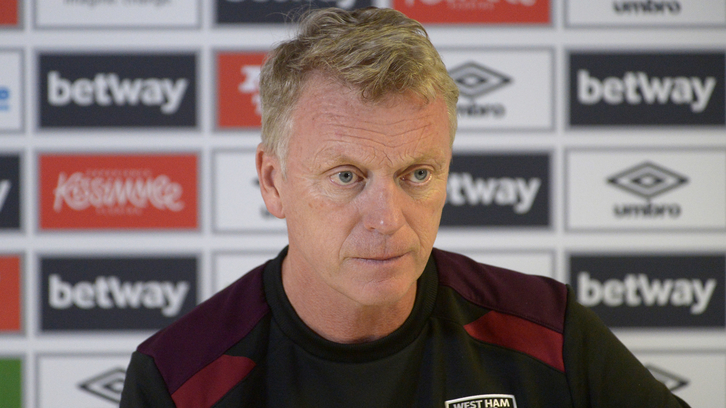 'What changes managers is winning and losing'
It was put to Moyes on Radio 5 Live earlier this week that he looked 'five years younger' since taking the West Ham job, and the manager was asked in his press-conference if he felt younger.
Moyes joked the move to London was a cause before suggesting he always felt young due to his involvement in the daily coaching routine, before admitting that it's the result of the matches that ultimately determines of a manager feels or looks.
"It must be coming down South! I've always felt like a young coach. I feel like it because I'm out on the grass working. It's been good.
"What changes managers is winning and losing. I've not had any games. My games are to come and I have to win them. It's tough but I feel good and I've really enjoyed my short time off. I'm enjoying doing what I do."