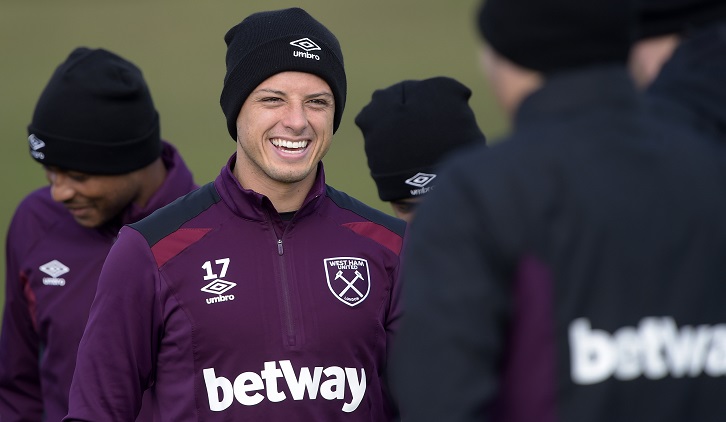 Chicharito has dismissed speculation and stated his total commitment to helping West Ham United out of their current predicament.
A report in his native Mexico claimed the striker is keen to return to his first club Chivas Guadalajara in January.
But Chicharito responded on Thursday morning, confirming that he will always support Chivas, but has no interest in leaving London Stadium, particularly with the Hammers currently sitting 18th in the Premier League table.
"The news is completely false," the striker tweeted. "I'm 100% committed to improve the situation we are in at West Ham.
"As I've always said, I'm a Chivas supporter at heart but I have absolutely never requested to leave West Ham."
Guadalajara-born Chicharito started his career with Chivas, making his debut at the age of 18 in 2006, and scoring 29 goals in 80 appearances.
The centre forward joined the Hammers from German club Bayer Leverkusen in July 2017 and has netted four times in 13 games in all competitions.
Mexico's all-time leading goalscorer, Chicharito has netted 49 in 99 appearances for his country.