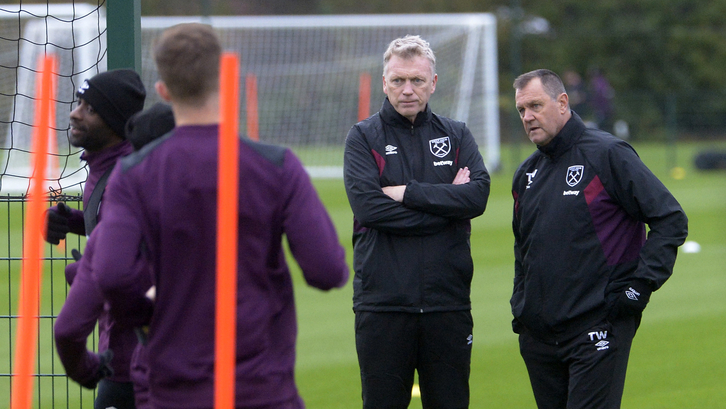 West Ham United manager David Moyes was a guest on 5 Live Sport's Monday Night Club this week.
The new Hammers boss was asked about his first week in charge of the Irons, his assessment of his new team and the crop of youngsters at the Club.
On taking over during the international break:
It's probably a good time to get used to the players but I'm already missing eight or nine, as most clubs do at this time of year during the international games. It's a good time and a bad time.
I have spoken to one or two [players on international duty] for different reasons. But I will wait on most of them coming back in. I've not been able to talk to the whole group and I won't do that until probably Thursday.
On his new squad:
I think it takes you a little bit of time to get used to them and working with them. I think we've all probably got an idea because we watch them regularly and we've seen them all season. Overall, I think it takes you a bit of time to get used to them and get to know them.
I've got to say the players have been terrific. They really have. They've worked very hard in the four or five days I've been with them. They've done everything we've asked.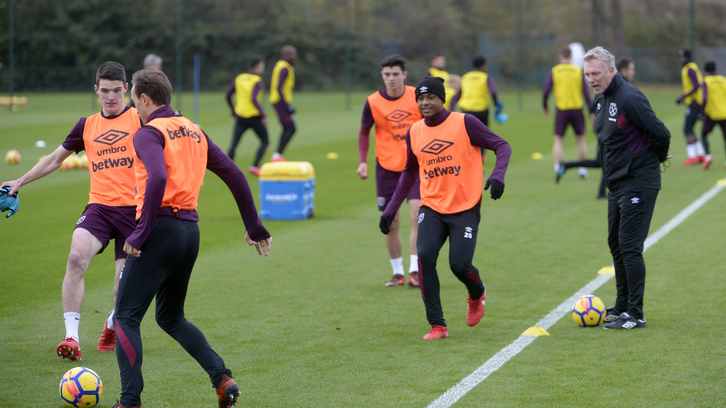 On his initial aims:
We must start from scratch and give the players a chance to start again. We would also be stupid if we didn't look back. We've looked at the goals we've conceded and we have got the worst defensive record in the league. First of all, we've got to try and find a way of stopping that.
We don't want to stop the attacking play because we've got good attacking players as well. But we can't get away with not running back. We can't get away with not doing the jobs we've got to do. Ultimately, they've got to be a bit more humble for each other, work for the team, and score goals together and defend together.
On his targets for the season:
For me the first thing is to make sure there's no chance that we are involved at the bottom end of the table. Realistically I'm hoping I can win more games than people expect me to do. And I can only do that by getting the players onside and making sure they are doing the right things.
They're talking a good game, the players. They're telling me exactly what they want. They're telling me they want to work hard, be organised and be disciplined. I hope once I've done that they won't be complaining!
On whether he pays attention to statistics:
I do look at the stats. You're always looking for ways to make things better. We have to try and improve those figures if possible. And it might not actually be fitness, it could be attitude or commitment. But we're going to find out and we're going to give the players an opportunity to show us they can do it.
The U23s have come up to Rush Green to train with us...I've been told about one or two and a couple of others have caught my eye.

David Moyes
On the West Ham academy:
They've trained with us every day since I've been here because the numbers are down and we wanted to train with decent size numbers. The U23s have come up to Rush Green to train with us and I hope that's the way it will stay.
I've been told about one or two and a couple of others have caught my eye. Really those young boys need to be given opportunities.
On West Ham's upcoming fixtures:
I've looked at the fixtures and I want to treat them really positively. I want to go into every game thinking we can win it. Let's not be kidding ourselves either – there's some really tough games in there.
I've never put a team out not expecting to win.