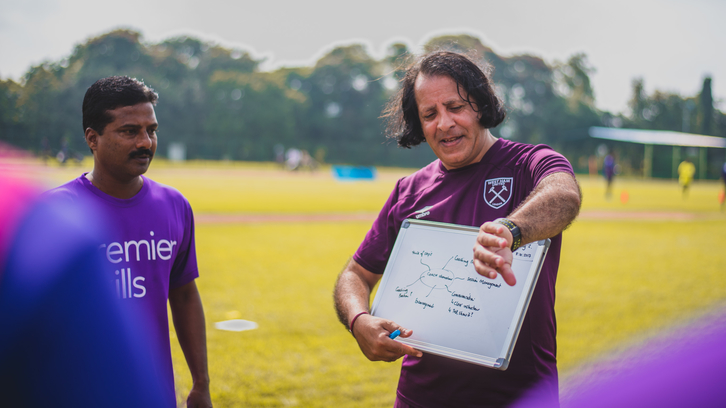 West Ham United Foundation coach Rashid Abba has been nominated for the Behind The Scenes award at this evening's Asian Football Awards.
The 4th Asian Football Awards will be presented on Tuesday evening in London and Abba is on the shortlist for the Behind The Scenes honour – an award which recognises the hard work of individuals behind closed doors in the world of football.
Employability and coach education manager Abba is one of three names on the shortlist for the accolade along with Arsenal sport scientist Nav Singh and Humayun Islam of Shapla Sports and Bangla Bantams.
West Ham United Foundation chief executive Joseph Lyons said: "We are delighted that Rashid's hard work and efforts have led to his nomination for this prestigious award.
"Rashid has been a valuable member of our team since joining West Ham United in 2004 and his tireless commitment to developing and mentoring players and coaches in our community is worthy of recognition.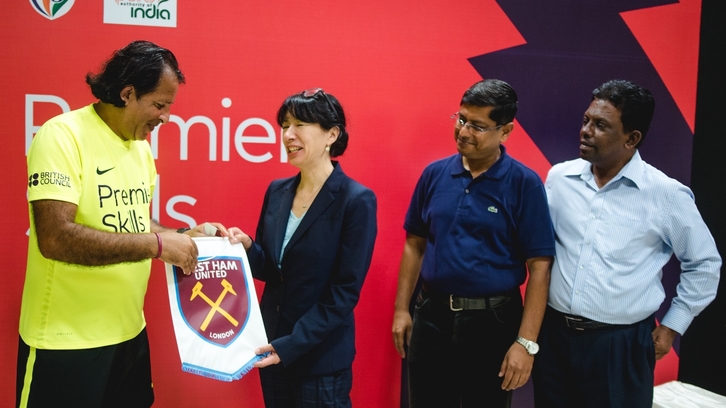 "On behalf of the entire Foundation I'd like to congratulate Rashid again on his nomination and he should be incredibly proud of his achievement'
Abba, who boasts almost 30 years of experience of working in football, was also honoured at the British Ethnic Diversity Sports Awards in March, where he was presented with a Football Association Special Recognition.
West Ham United are proud to also sponsor the Women's Player Award at tonight's event.
The award – which will go to either Maya Vio of Spurs Ladies, Vanisha Patel of Gillingham Ladies, or QPR Ladies' Neethu Haridas – will be presented by West Ham United Ladies' general manager Karen Ray. 
Ray said: "Sport's structural, cultural and institutional inequalities are often too well rehearsed and that is why I am proud to work for this club. West Ham United are a club who prides itself on passion and integrity. We live in an incredibly and wonderfully diverse world, to be able to celebrate the amazing work going on using sport as the catalyst shows how powerful football can be.
"Personally, to be able to present the Asian Women's Football Award cements my belief in the efficacy of sports based interventions for preventing bigotry. Promoting social inclusion through football is an overarching ambition and the reason I began working for the West Ham United Foundation.
"The work being done at the club really emphasizes a sense of belonging and the enforcement of innovative methodologies through repetitive exposure of our diverse and equal environment. Tonight is a moment to celebrate those barriers being broken, and change the perceptions of football."