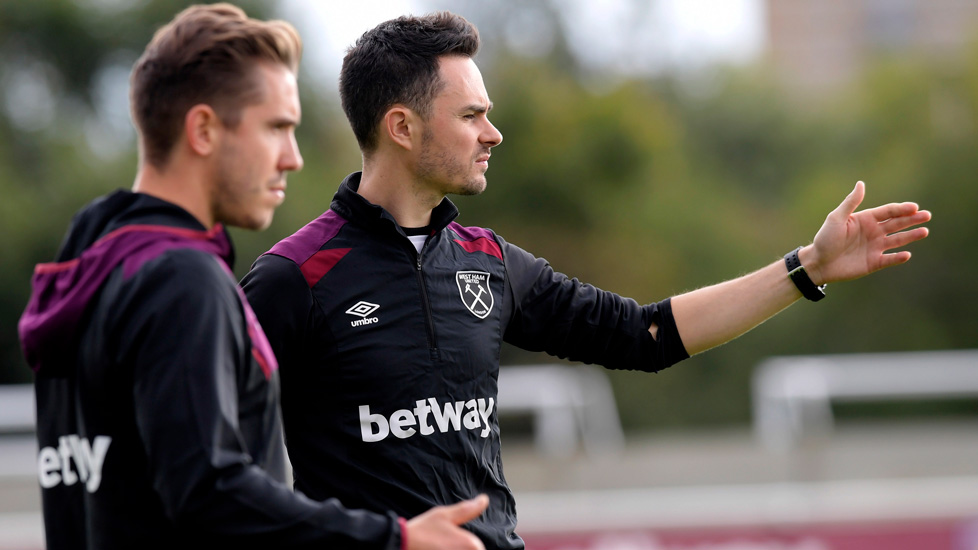 Greg de Carnys admits his Ladies side just weren't on the same level as Coventry United but is proud of how they performed in their 2-1 defeat on Sunday.
Despite taking the lead midway through the first half thanks to Zoe Swift's goal, the Irons fell to a disappointing defeat at Butts Park Arena as goals either side of the interval secured the victory for Coventry.
Manager de Carnys can see that his side just fell short of besting Coventry during Sunday's match but is nonetheless content with the spirit of the performance and can take positives from his team's effort.
"We went into the game feeling like we could get something from it," de Carnys told whufc.com. "There is a lot of belief in the dressing room. On the day though we just weren't quite as good as Coventry and that was reflected in the scoreline.
"It was a tight game and that shows how far we've come. The fact we are disappointed shows we know we can look up rather than down. I can't fault the work rate the girls showed. It stands us in good stead if that's your minimum. We work hard and we try to work our way into these games.
"It was a very difficult pitch to play football on. We've got players that like to move the ball and this was a tough challenge for them. The result hasn't gone our way but there were a lot of positives."
It was a tight game and that shows how far we've come. The fact we are disappointed shows we know we can look up rather than down

Greg de Carnys
The result marks the second time this campaign that the West Ham Ladies have fallen to a 2-1 defeat against Coventry, with de Carnys particularly unhappy with the context of the loss at Rush Green.
However, the manager is proud of how his side learned from the previous game and cannot find fault with what his Ladies did on the pitch on Sunday.
De Carnys continued: "We prepared a game plan for this match, having played Coventry not long ago, and I think the girls stuck to it excellently for large portions of the game. I don't think I can fault the girls in terms of taking on board the information and executing the game plan well.
"Ultimately though it will always come down to those moments of quality as well. Coventry are a real handful and they punished us on a couple of occasions. They are an experienced team that are doing well in the league."
Coventry's first finish came from the penalty spot, a decision which appeared contentious in the immediate aftermath.
De Carnys, however, believes his defence can continue to learn from such situations and must use Sunday's example as another stepping stone.
When asked about the penalty de Carnys added: "My initial reaction was we had just got caught out. If you switch off for a second against a team that's bright in the final third you're going to get caught. If you're the wrong side of someone you're taking a risk if you try and go to ground.
"A few people have said they didn't think it was a penalty but I still think we can learn from a situation like that."