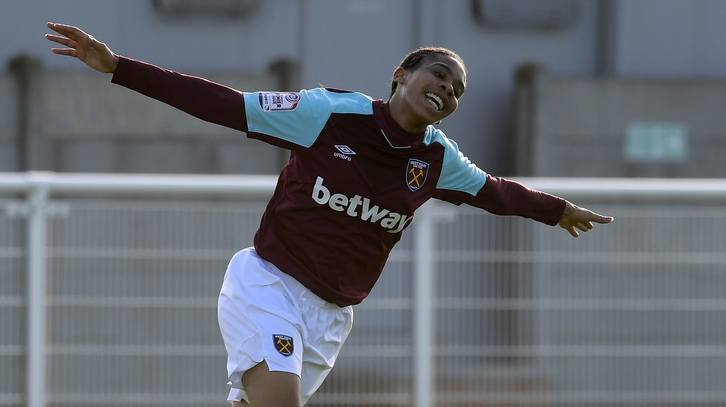 Goals. Goals. Goals. 
They were the essence of Chloe Burr's game last season. The speedy attacker impressed with her finishing ability, precise shots and movement for the West Ham United Ladies, making her the club's top scorer last campaign. 
She netted her first of the current campaign this past weekend against QPR as well. 
Once a player has a taste for goals, it can be difficult to convince them to focus on anything other than replicating that feeling, but with a change of responsibility comes a shift in role, and therefore targets, for Burr this campaign. 
"Last year I finished top goal-scorer for the team, but this year I'm playing in a few different positions," Burr said: "I've been used on the wing a lot so I'm not aiming to be top goal-scorer this season. 
"Obviously, I'd love to keep scoring goals but, if I'm not the one putting them in the net, then I want to be the one getting the assists." 
I've been used on the wing a lot so I'm not aiming to be top goal-scorer this season...I want to be the one getting the assists.

Chloe Burr
Pacey and possessing a great touch, Burr has already been utilised across the team in Greg de Carnys's side this year. She started the season in the middle of the park, but a switch to the wing coincided with an upturn in form for the Ladies side, and she has remained there ever since. 
"If I'm honest it's hard for me to say what my best position is now, but if I was pushed I'd go with out on the wing. I have played in centre midfield a lot this season but in recent weeks I have been out wide on the right. I feel like right now that's my strongest area." 
It is not surprising to learn that, much like her teammate Molly Peters, Burr has a background in running competitively. 
The winger's speed has become a useful asset for West Ham and supporters can thank her mum for her outings on the pitch, after she pushed Burr to choose between football and running at 14-years-old. 
Burr said: "I used to do athletics when I was younger. My mum told me when I was 14 I had to choose either the running or football, and I opted for football.
"Football is a team sport and I love being a part of a team. Athletics is fun but it's all about an individual, whereas football is about working as a unit, winning together and being a family. I've made some great friends through football."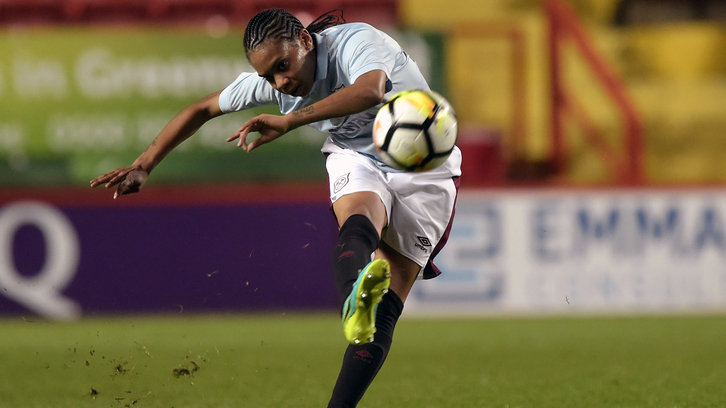 Burr has been one of West Ham's most improved players since the start of the season, a feat she puts down to the hard work of the coaching staff. 
The winger has praised manager De Carnys, assistant – and first-team fitness coach – Josh Ewens and general manager – and former player – Karen Ray for their work with her throughout the season, as she continues to drive towards getting even better. 
"Greg is an excellent coach. He's come from the men's academy and has so much experience and works us really hard. Josh is such a valuable resource for the team as well – he's brilliant when it comes to fitness. We all know we can go to him for help when we're feeling fatigued or just uncertain. 
"Karen has been in our situation. We know we can go to her for advice when we need it. She's a brilliant person to work with." 
With such a team around her, Burr can certainly be confident of hitting her new targets this term.