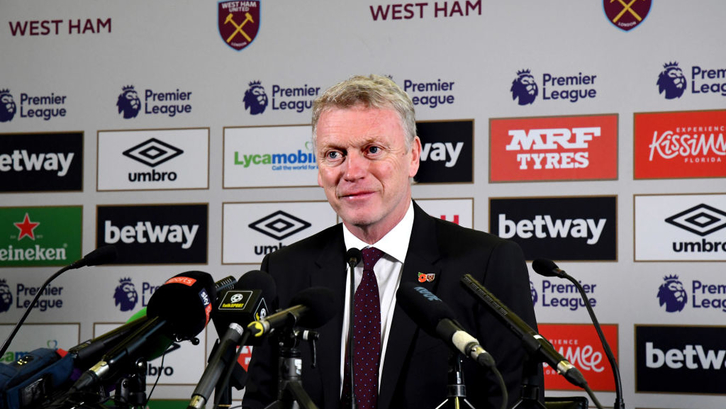 David Moyes met with the media for the first time since being appointed West Ham United manager on Wednesday.
Moyes discussed taking the role with the Hammers, previous manager Slaven Bilic and what he has learned from the squad so far during his training sessions…
On taking the West Ham manager job:
I got contacted just after the weekend. I was out in Qatar actually, doing some TV. Was I interested? I said yes very quickly. That was how it started. From there, a couple of quick meetings, and I find myself here just at the start of the week.
I think it's good for us both [West Ham and me]. It's good for me because I'm back in, it's what I love doing, it's what I do. I want to get back, I want to do well and I want the team to do well. I also think it's good for West Ham as well – they've got a good manager!
I'm taking over a great football club. This was a really easy decision to make. West Ham is a top club and has a brilliant stadium. We will grow into it and we will become much better.
I think they were telling me over 50,000 season ticket holders. I hope the future is great for West Ham and I think having a facility like this gives them a great chance of doing so.
On the West Ham United players:
I think it's a really strong squad of players here. There's a group of players here that, certainly for me, shouldn't be in the position they are in – that's for sure.
We've trained morning and afternoon today and we trained yesterday. It's given me a chance to see them. There's about eight or ten first team players and the U23s have trained with us the last two days. They get a chance to see the new manager and I get a chance to see some of the young players as well.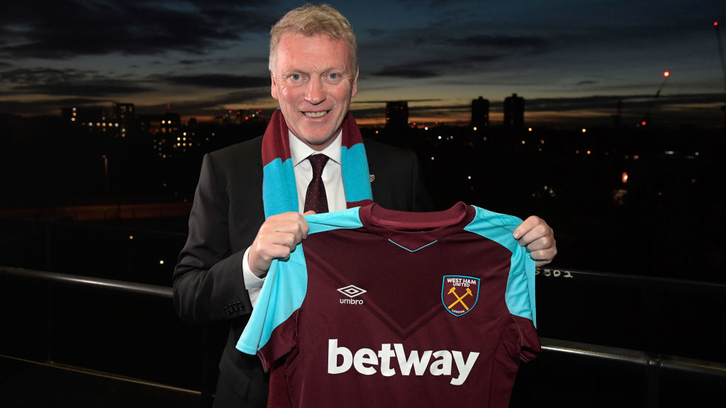 I've got to say the players have been good. Their attitude has been excellent. They've worked hard the last couple of days and we will keep them working hard.
We need the players to take responsibility. I've said a few times that it can't always be the managers who are bad. The players have got to show that they are good enough to play for the Club and are big enough to play in front of this Stadium in front of a really passionate support.  
His backroom staff:
I've not confirmed all my backroom team yet. I've been in talks with a couple of people, Stuart [Pearce] being one of them. Hopefully, maybe by the end of the week or the start of next week I'll know a bit more.
On his last job in the Premier League with Sunderland:
I started at Preston, which was very good. I was fortunate enough to get a job at Everton – everybody knows about the ten years there. From that I got a great opportunity to manage Manchester United. It's been well documented.
After that I wanted to try something different. I went to Spain and I had a great year in Spain. I really enjoyed my time, a different culture and different players. I came back and I made a poor choice in the club I chose. I didn't do enough due diligence.
I want to get back, I want to win, I want to get back to show what I'm about, and West Ham is as good a club as any to do that.
On whether he has a point to prove:
Do you know something? I think I do have a point to prove. I do. I think maybe I have to do that and show it. Sometimes you have to repair things and maybe I've got a little bit to repair.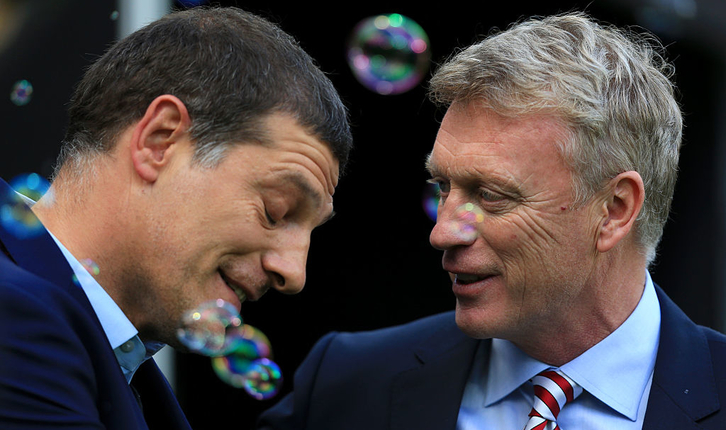 On Slaven Bilic:
I have to say while I'm here as well – Slaven's a good friend of mine as well. I think the work Slaven did was very good. I'm sad he's lost his job but obviously it's good fortune for myself.
I thought Slaven did a really good job during his time. He's someone I've got big respect for and like. I thank him for his efforts.
I would never criticise any other manager.  If you step out of line, you won't play. If you don't run, you don't play. If you don't do the training and you're not fit enough, you won't play.
On winning over supporters:
I'm a supporter as well and I have an opinion. I watch football all the time and I've got an opinion. People are entitled to their opinions and I've got no problems with that. So many people are involved in the sport. So many people in the media, so many people behind the scenes, and everybody has an opinion. You well know in the media that you won't please everybody all the time.
I think because there's so many avenues to voice your opinion, I don't think you're going to get everybody on your side. The best thing to do is win the games and make the supporters get behind the team by the results.
On the style West Ham fans can expect:
I've been a football supporter all my days and I love to watch football. I love to see attacking play. I want to see goals. I want to see crosses and I want it to be entertaining.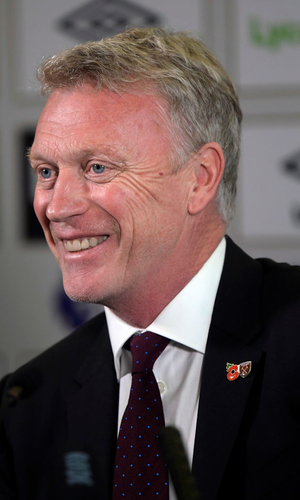 But it's no good if you're shipping in goals every week because you can't win the games. You have to start defensively. All the best teams have the best defences. We have to start from there. We have to try and get a few clean-sheets. We have to find what's best for us, wherever it's four or three at the back, with the players that are available to us. And I think we have to get ourselves bedded down.
"I think we've got enough good attacking players to cause teams problems and score goals. Let's see if we can find a way to stop conceding goals.
I remember Sam [Allardyce] said: 'What is the West Ham way?' The thing to do is get a winning formula. If I can win attacking and being entertaining then that's the way I want to do it. Ultimately, we have to find a way of doing it first. I look forward to reaching the standards that they expect here. I hope that's winning football. When you've got winning football then you can talk about what style it is and what we do. But first of all, let's get winning!
On the January transfer window:
I've been told if I think we need something in January [we can do something]. But I'm not one to judge that at the moment. I might be in a month or so but I'm not in a position to judge that just now.
On playing Academy players:
I'm just back from India and I watched the England U17s in India and I thought they were terrific. There has to be a way forward for young players to get into teams nowadays. Possibly the squads in the Premier League are a bit over-cluttered and maybe ours is as well. Maybe we have to find ways and room to get young players in.
On recent statistics about West Ham's running and sprinting:
I think if you're asking me where I'd put my best attribute, I'd hope it would be on the grass. Working with the players. I hope we can see something but we need the players to show that.
Once they know that they are running the least and sprinting the least they have to take a bit of responsibility and stand up. We will give them the opportunity and the sessions. It will be tough for them but I want them to enjoy it as well. We've got a lot of organisation to do and we need to try and make sure we're not caught. Just know that we are working them hard, trying to get the best out of them that we can, and hopefully it will show.
If anything, I've seen a bit of franticness because I think they're anxious to show the new manager what they can do. There will be no favours. They've got to do the work. If they don't do the running they won't play. I'm in a hurry and they will need to be as well.
This is what I do. I want to be good at it. The only way I can do that is to win and to do that I need good players. I think I've got good players and I just think they need a bit of confidence, a bit of belief, one or two tweaks and hopefully I can get a positive looking team.