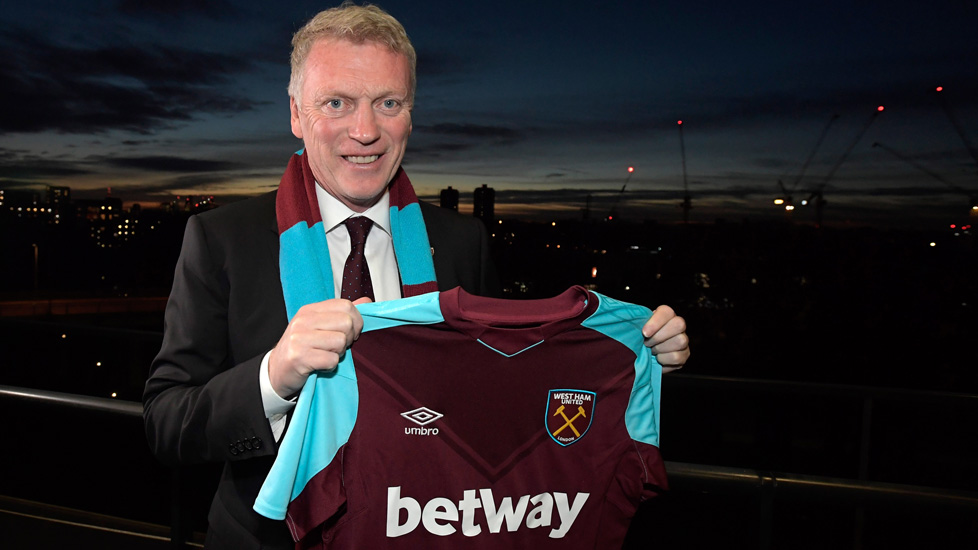 David Moyes has said that he will call upon all his managerial experience gained from 19 years in the hotseat as he embarks upon his role as the 16th permanent manager of West Ham United.
With eleven years in charge of Everton, added to spells at Preston North End and latterly Manchester United, Real Socieded and Sunderland, Moyes is well versed in the art of management.
He arrives in east London with West Ham in the bottom three, but his assessment of the squad is that they should be climbing the Premier League table sooner rather than later.
He said: "You learn from your experience, and I've got reams of it now, seeing good things and bad things, what works and what doesn't. I'd like to think I can bring what works into play
"The squad here is a good squad, with good talent. Maybe it needs a tweak here and there, but hopefully we'll find what we need in the coming days.
"We need the supporters to get behind the players. West Ham is really a tough place to play for the opposition, and I want [our players] to feel the support."
Moyes led the team for the first time on the training pitch on Tuesday, before overseeing a double session on Wednesday, and he sees hard work as laying the foundation for improving the Hammers' fortunes.
He added: "If the players are thinking they haven't been working hard enough [beforehand], I hope they're not going to complain when we work them hard or come back and say this or that is too much. Responsibility has to be taken by the players as well.
"They look fit enough, it's been brought to my attention that they think they could do a bit more, so I'll try and implement and see if it works."