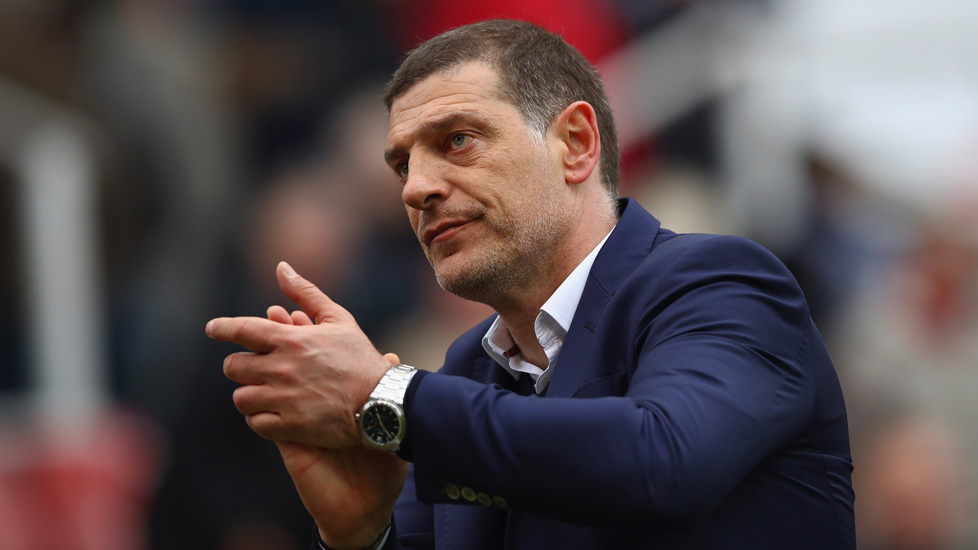 I would like to say how proud I am to have been given the opportunity to manage West Ham United Football Club.
It has been far more than just a job for me. Having worn the claret and blue shirt as a player, I felt that connection when I returned as manager and I have always known how truly special this club is.
I am sad that it hasn't worked out in the way we wanted this season. But I leave with my head held high, along with some wonderful memories that I will always cherish.
My first season in charge was fantastic. We broke so many records, losing only one game against the top six teams home or away, and finishing just four points away from the Champions League places.
And for it to end the way it did, on that unforgettable final night at the Boleyn Ground, was sensational. To have been a part of that magical evening is something that will live with me forever.  
I was confident that we would be able to progress this season and continue to close the gap between expectation levels and reality, but unfortunately it has not been the case. I believe in my qualities and wanted desperately to fight on to turn things around, but I understand the club's desire to make a change.
I would like to thank the Chairmen and the board, for offering me the chance to manage this great club, and for the support they have given me during my time in charge.
I would also like to thank the players – some of whom have been here since my very first day as manager – for the effort and commitment they have shown me during the past two-and-a-half years.
I thank my coaching team and the staff at the training ground for their support, loyalty and dedication – I have been lucky to have worked with such good people.
Finally, I would like to finish by thanking the West Ham United supporters. We had a special bond when I played for the club, and that bond was still there when I returned as manager.
I genuinely hope they get the success they deserve and I wish everyone at West Ham United all the very best in the future.
Slaven Bilic