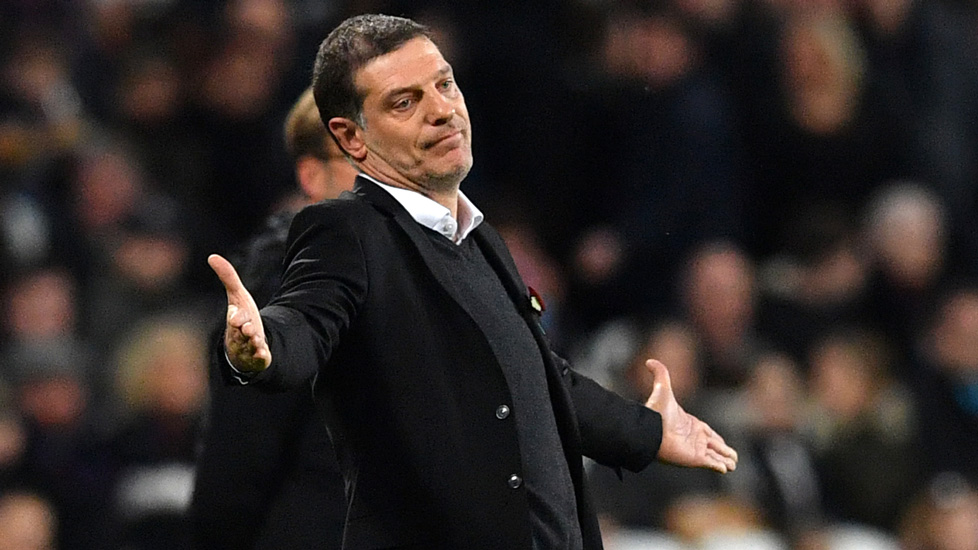 Slaven Bilic says his West Ham United team need to show greater mental strength as they aim to climb away from the foot of the Premier League table.
Saturday's 4-1 defeat to Liverpool was their second home defeat in succession and came after the Reds netted twice in three devastating first half minutes to get their winning effort in motion.
Another quickfire response to Manuel Lanzini's goal which briefly halved the deficit at the start of the second half effectively killed the game and Bilic admits the east Londoners need to show more resolve in adversity.
"We had a game plan and we started really well," he explained. "We wanted to kill that space behind us and in the pockets, because of the pace of Salah.
It's not a question of do the players want it or not, it's not a question of effort. It's mental

Slaven Bilic
"We did that really well at the beginning of the game – we let them have the ball in front of us, and we controlled it really well, plus we created one great chance for Andre Ayew.
"So to then concede a couple of goals from those situations, the first our corner and the second theirs, makes it mentally difficult when you're 2-0 down at home again.
"We changed the shape at half-time, we changed a player. We wanted to be more dangerous up front, and it worked, but at the same time it gave them more opportunity to use that space.
"They scored straight after our goal and that brought us to a worse situation mentally than 2-0, and after that it's very difficult to come back.
"I don't question the character of the team because I train with them on a daily basis and we have the determination and character before every game and we start full of belief.
"But the first goal, or the second goal mostly, basically affects us more. It's not a question of do the players want it or not, it's not a question of effort. It's mental."