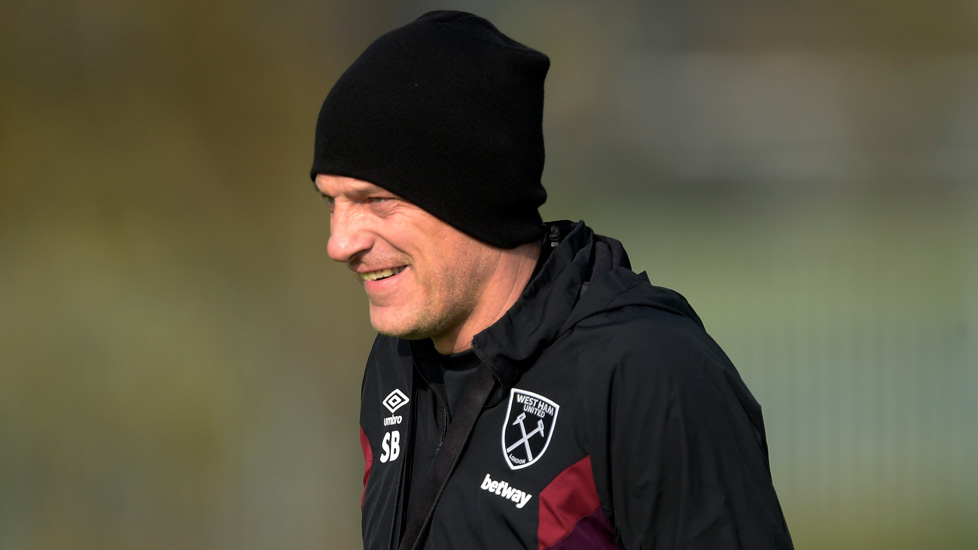 Slaven Bilic pens his exclusive whufc.com column ahead of today's visit of Liverpool...
Hello everyone,
We go into this evening's match against Liverpool at London Stadium hoping for a much-needed return to winning ways.
As I'm sure you can imagine, the away dressing room at Selhurst Park was not a happy place to be at the end of the game last Saturday.
A lot has already been said and written about the mistakes that cost us victory against Crystal Palace, in a game that we were in complete control of at half time.
There is no need for me to go over those mistakes again. Everyone was hurting and everyone shared the disappointment. We win together as a team, we lose together as a team and we draw together as a team.
The modern game now dictates that managers and players have to give our reactions to the media immediately after the final whistle, when emotions are high and - as was the case last Saturday - you sometimes have to talk when you are upset and not in the right frame of mind.
Once the heat of the moment has died down, it is easier to look at a situation with a clearer mind and perhaps not so much emotion.
We know that we should not have conceded that late goal but all that has mattered from that moment on is how we have responded.
As I have said on many occasions, I have belief and trust in my players.. I see the effort and work they put in every day in training and I know in my heart that they want to win and succeed as much as I do.
We should be going in to today's game on the back of two fantastic victories. Unfortunately that is not the case but it doesn't mean that we go in to the match feeling down or apprehensive.
In football, as in life, when you are kicked down you have to rise back up and that is what we will all be aiming to do tonight.
It won't be easy. Liverpool like us have had their critics, but they are a good side with top players who are capable of hurting any team.
We know that tonight we simply cannot afford to make the kind of mistakes we made last week. However, we also know that we ourselves are capable of beating even the best teams. We showed that against Tottenham in the second half at Wembley in our Carabao Cup victory last week.
The challenge now is for us to find that level of performance consistently.
I would like to finish by mentioning the special guests we will welcome to London Stadium today as part of our Remembrance tributes, honouring the brave servicemen and women who have lost their lives while fighting for us all. They are the true heroes.
Slaven Bilic