---
Slaven Bilic spoke to the media on Thursday afternoon ahead of this weekend's Premier League clash with Liverpool.
The manager offered insight on his team, his game plan against Liverpool, and which youngsters have impressed him this campaign…
'How West Ham can counter Liverpool's electric football'
This weekend's opponents Liverpool have developed a reputation for playing attractive and fluid football. It's a style that has long been associated with their manager, Jurgen Klopp, which Bilic described as 'electric football'.
Speaking on Saturday's opposition Bilic said: "They are not happy with their position, or the press is not happy with their position. They are a very good team who plays offensive football, which leaves them a little bit open at the back. 
"Some teams like Spurs grabbed that chance and we analysed them. It's not only Spurs that exploited that. When we play them we have to be very solid. They are creating chances and using spaces. If you're open they are destroying you.  They have that pace and that quality up front and on the flanks.
"That's the way he [Klopp] plays. That is what makes him such a big name in football. He was like that in Dortmund and he's like that in Liverpool. It's very electric football."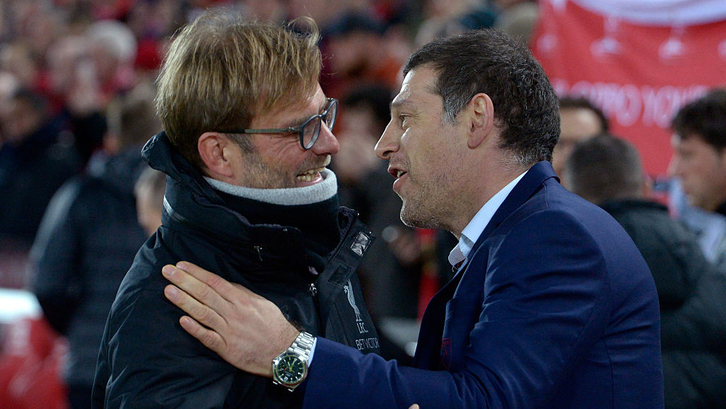 The West Ham manager expanded on his belief that Liverpool can be a bit open defensively and admitted this was an area his side would look to exploit.
"Of course, if you have a good transition and players in the right position you can hurt them. You have to be solid. They are a very offensive team and by knowing that, it's hard to defend for 90 minutes. But when you know they are quite vulnerable that makes your willingness to defend better.
"Every time you have the ball for a quick transition you know you have a chance if you take the ball out from them at the right time and in the right places where you can hurt them. That's our game plan. Some other clubs have also shown it."
'It was the wrong decision, but not the only wrong decision'
Last weekend's late equaliser conceded against Crystal Palace has been a talking point for the last few days in the footballing world, particularly the nature of the goal.
Bilic has revealed that Michail Antonio, who will miss this weekend's match due to a muscle injury, has taken responsibility for Crystal Palace's second finish but has refused to pin the goal on the winger.
Instead the Croatian insists that conceding so late is down to the team on a whole.
Bilic said: "I know there were people, when they were analysing that goal, that blamed Antonio. And of course, Antonio had everything in his hands and he knew, and I spoke to him a few times, and he took the blame for the goal.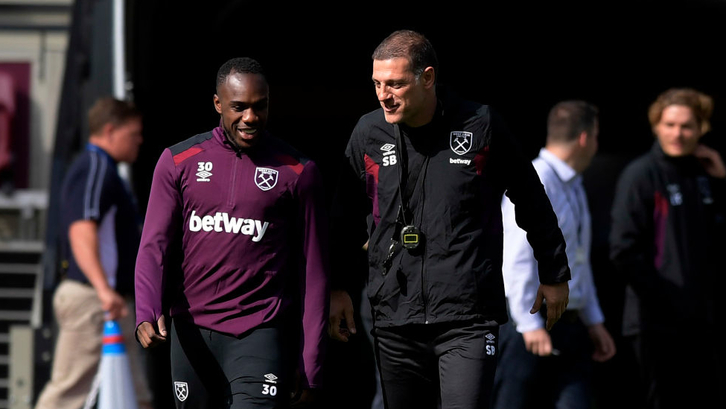 "The irony is in the last ten minutes of that game he was keeping the ball in the corner, because they were pressuring us. Antonio was the one – that was why we put him on the pitch – he was the one giving us a breather far from our goal. He was doing that in the last ten minutes.  
"In the moment we really needed it he unfortunately took a wrong decision. He took the blame but I said after the game and to the players that it wasn't only Antonio. It was three or four players. They were, if we want to say it in a nice way, they were too optimistic. They were thinking I am in a positon to score a third one but we didn't need a third goal.
"The game was over. What I'm saying is Antonio took a bad decision to cross the ball but he wouldn't cross the ball if we didn't have three or four players in the box. They shouldn't be there. We have to be in our positon, if Antonio makes a mistake, to stop them having a chance to attack us."
'I remain confident'
The manager was questioned about how important a positive result is against Liverpool, and if he had spoken to the Co-Chairmen after the draw against Crystal Palace.
"I know the situation and I spoke to the chairman after the game, as I speak to him after every game. He doesn't have to tell me what we are in or I am in. It means we need something from our next game.
"Of course [I need something from the game]. Of course, I do. We are in a position we didn't want to be in. If we are talking about my position it's been there for quite a time now. Every win, in the Cup but especially in the league, will take me and us out of this position and closer to comfortable position. Every bad result puts me or the team in a worse position.
"I don't divide my position and the team position. We are all in the same boat and my job is to look after the team and prepare them for Liverpool. Thinking about a very important game, not about my position."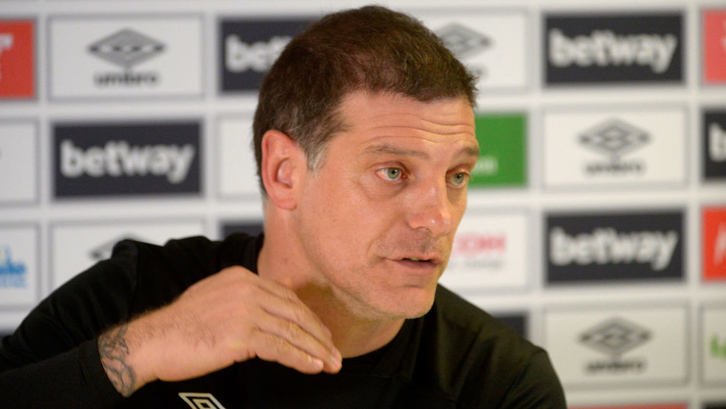 Bilic insists that he still believes in his own ability as a manager and a coach.
He added: "I remain confident otherwise I wouldn't be here in this position. I would say 'look guys, West Ham is more important than any individual, me first'. But I remain confident.
"I know the schedule and I know the bigger picture. But no matter what I was only concentrating on the next game, and that has nothing to do with my position. It's difficult but it doesn't make it more difficult to prepare for the game. You are preparing for the game without thinking about something else. That doesn't change."
'The best way to put the young players in is in very comfortable situations'
Bilic was also questioned about the good form the PL2 side are currently enjoying. Terry Westley's team have taken ten points from their last four games in all competitions.
The team boasts talents such as Nathan Holland, Toni Martinez and Sead Haksabanovic – players who Bilic admits he has been impressed by and enjoys working with.
The manager explained however that it is down to the current first team players to move the team up the table rather than relying on the youngsters to do it for them.
"People like Toni Martinez and Martin Samuelsen – they were with us in the last pre-season. They are doing well. I like young players. Declan Rice is becoming a very important player for West Ham.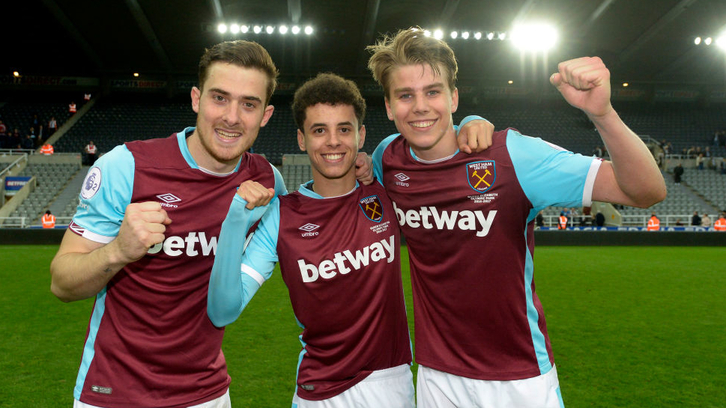 "The Toni Martinez situation, I know he is scoring goals for West Ham and I know him very well. But at the moment we have a few strikers in good form. You asked me in this press-conference – you mentioned Andre Ayew is in good form, you mentioned Chicharito is in good form and you asked me if Andy Carroll is the ideal player to play against Liverpool.
"If we're talking about people like Nathan Holland, who I like and who I rate – he came on against Bolton – he showed a big improvement when he was with us in Germany and in Austria. But in that department at the moment we have enough players.
"Sead Haksabanovic - he's always showed himself. I spoke with him and his father today. He's improving and he's always there but at the moment, especially when the situation is not ideal – the best way to put the young players in is in very comfortable situations.
"At the moment, we have to stick with those experienced players who have to make it up and take us out of this situation. Then we have a great platform for the kids to play. It was always like that and it is the best way for them."