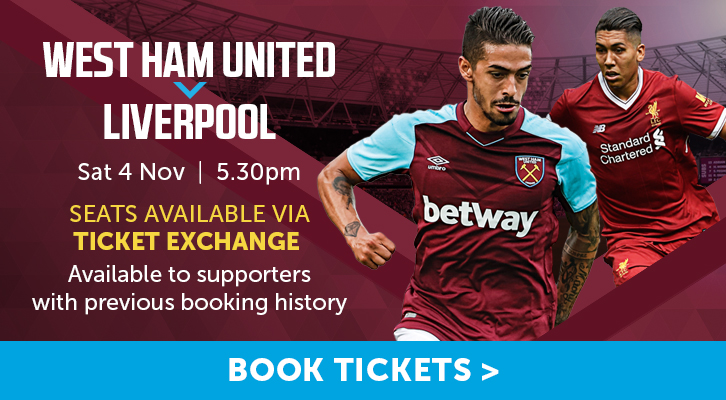 Tickets for Liverpool's visit to London Stadium on Saturday 4 November are still available on the Ticket Exchange  – so hurry to secure your seat now.
The Hammers have won three of their last four home meetings with the Reds and will be keen to chalk up another victory on that list.
Tickets are available to relist or buy on the Ticket Exchange, and Claret Members and supporters with a previous purchase history able to secure their seats now.
If you're a Season Ticket Holder who can't make the game, make sure you put your seat up for re-sale on the Ticket Exchange. If your seat sells you'll earn Club Cash to spend against your renewal for next season as well as giving another Hammer the chance to watch Slaven Bilic's men in action.