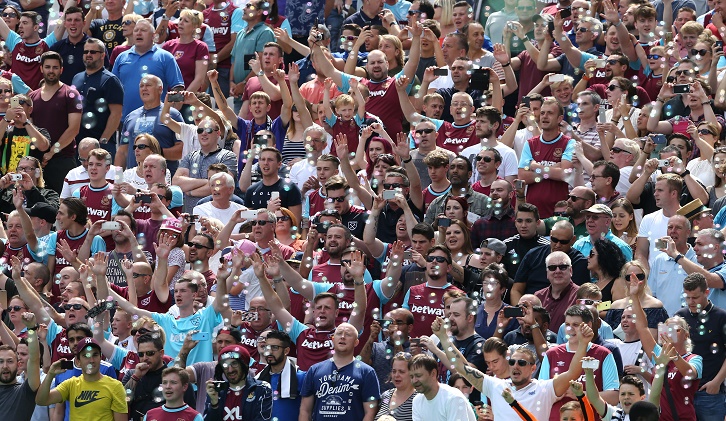 West Ham United are delighted to announce a Club record number of Season Ticket renewals for the 2017/18 Premier League campaign.
 
At Wednesday's 5pm deadline, over 90% of the 52,000 Season Ticket holders at London Stadium had renewed, with the phonelines still ringing with supporters wishing to retain their seat. 
 
With supporters on the Season Ticket Waiting List (click here to join) having already registered their desire to purchase the limited number of remaining available seats, the Club are on course for another record breaking early sell-out as we approach our second season at London Stadium.
 
This will again see West Ham United boasting the highest number of Season Ticket holders of any Club in the capital. 
 
Joint-Chairman David Sullivan said: "Once again, our supporters have shown magnificent commitment and devotion to West Ham United.
 
"When we took the decision to move our football club to London Stadium, we did so with the belief and confidence that our fanbase was deserving of a bigger and better stage.    
 
"The Season Ticket renewal figure for next season only serves to emphasise that fact, but I am still amazed and overwhelmed by the loyalty and dedication of our supporters.  
 
"They have followed us through thick and thin, and shown tremendous faith throughout the first season at our new home.
 
"Our focus now is to do everything we can to reward that faith with success on the pitch next season."
 
With the renewal deadline now passed, tomorrow will see the start of a two-week period of seat relocations, before the limited number of available Season Tickets go on sale to the Waiting List on June 16.
 
As we have always stressed, supporters wishing to retain their existing seat when renewing of course have the right to do so, and with the renewal rate extremely high, seat relocations will be strictly subject to availability.
 
For more information on seat relocations and the Waiting List, please click here.