Pablo Zabaleta has set his sights on winning trophies with West Ham United after agreeing to join the Hammers.
The Argentina full-back will link up with his new Club on 1 July after a nine-year spell with Manchester City which saw him lift six, including two Premier Leagues, two League Cups and an FA Cup.
In addition, the 32-year-old has reached both the FIFA World Cup and Copa America finals with his country, having already captained Argentina to FIFA World Youth Championship glory in 2005 and won the Spanish Copa del Rey with Espanyol a year later.
Zabaleta will continue his career in east London after putting pen to paper on a two-year deal and hopes to celebrate his move to east London by adding to his collection of winner's medals.
Pablo, we have seen you play at the highest level for club and country for so many seasons, but you clearly feel you want to achieve more in your career?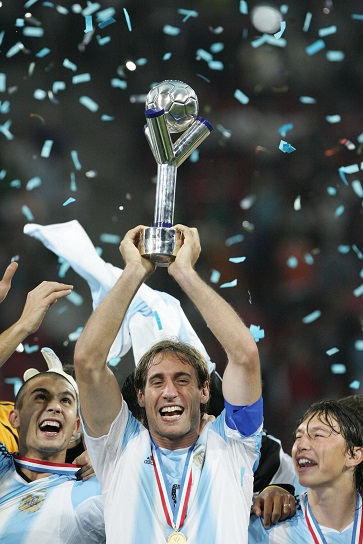 "Yes, of course. I'm not a young player, but sometimes in football it's all about passion as well and that's something that I have still got inside me as a football player, to keep enjoying this wonderful professional.
"I've been playing [a long time] and have experience in my whole career so it's good to come here and use my experience to help the young lads to continue to develop. I know West Ham is a great Club at working with its Academy and we have seen so many players coming through to the first team, and so many big names in the West Ham era.
"That's why I'm so pleased and happy to be part of that and I will try to give everything to make sure I can to help the Club to make a step forward."
When someone like Pablo Zabaleta becomes available, many clubs will be interested, so why did you choose West Ham United over your other potential destinations?
"It is true that I got a few offers from clubs from Italy, some interest also coming from Spain and also from England.
"Of course that decision came also by thinking about my family. I expressed myself to them that to keep playing in the Premier League was a priority. I love the Premier League so much. Of course West Ham has always been my first choice and the reason that it is a fantastic Club and I have a lot of respect.
"It was always hard playing at West Ham away. They said that Upton Park was the home of West Ham for so many years and it is now a new era in London Stadium, where when I went to play my first game I thought the atmosphere was really good. That's why I'm here.
"I'm really happy, my family will also enjoy it and, as I say, I'm very proud to remain in England to keep playing in this wonderful league."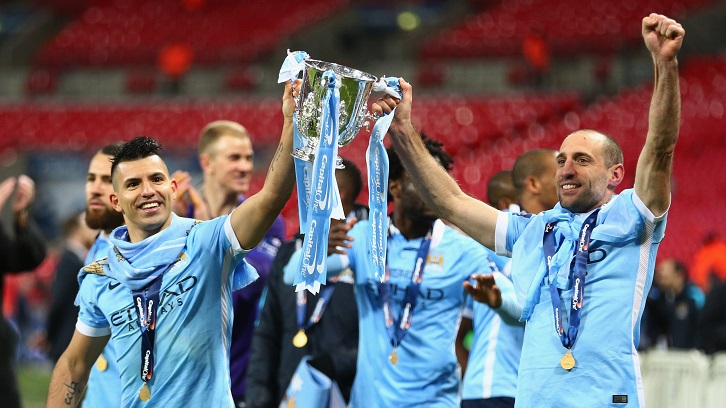 At Manchester City, you were used to playing to win every competition you entered, but here our ambitions are slightly different, at least in the short term, so have you spoken to the Club about the project?
"I met the Chairman [David Sullivan] once and I spoke to [manager] Slaven [Bilic] a few times when we played against West Ham and he seems a really nice person.
"I know Manchester City had huge ambitions as a club and of course we cannot compare both clubs at the moment, but in life you have to believe. It's all about being positive, working hard and showing commitment from the players and this is something we need to make sure we can dream together with the fans.
"It's time for this Football Club to have that strong, winning mentality to believe that you can achieve important things.
"With domestic competitions, of course the Premier League is hard, but the FA Cup and EFL Cup are about seven games, you need to perform well and it's only one game at a time, and that's the right and winning mentality you need to achieve.
"This is something that I personally, from my point of view, think West Ham need to believe. As players, we can give the fans something to really enjoy.
"The last FA Cup final was 2006 against Liverpool, that game they lost on penalties, and it's been eleven years, so it's been a long time and we need that confidence and that belief as players, fans, the Board and everyone to make sure we can perform well enough to at least win something in the next few years."