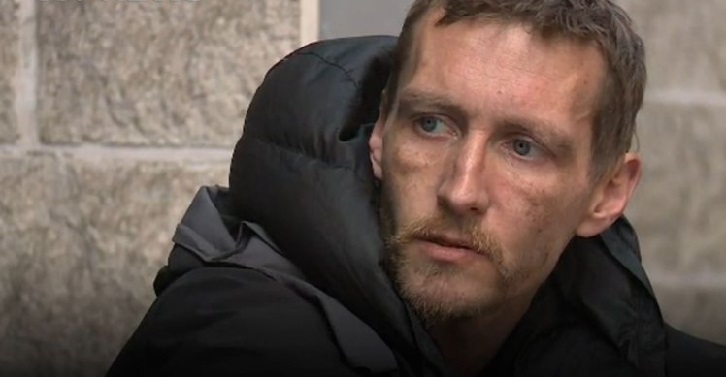 A homeless hero who rushed to the aid of the victims of the Manchester terrorist attack now has somewhere to live thanks to West Ham United Joint-Chairman David Sullivan and son Dave.
The Joint-Chairman and his eldest son were moved by reports of a man named Steve, who was sleeping rough near Manchester Arena when a bomb went off at a concert being given by American singer Ariana Grande on Monday evening.
Steve quickly rushed to the scene, where he tended to children hurt in the horrific incident which left 22 people dead and more than 50 injured.
His selfless act was recognised by the Sullivans, with Dave taking to social media in an attempt to locate Steve and find him a home, with the offer of paying his rent for the next six months.
Hours later, Steve had been found, and the Joint-Chairman and his son are now working out a plan to pay the hero's rent for the next six months, while also providing him with new clothes and opportunities to find work in the future.
"Dave and myself were both hugely impressed by the bravery shown by Steve, the emergency services and all those who rushed to the aid of those affected by the Manchester attack," said the Joint-Chairman.
"This was a terrible incident, but the response of the people of Manchester has been one of bravery, togetherness and resilience – the hallmarks of what makes Britain such a fantastic place.
"Steve was just one of hundreds of people who forgot about their own safety and rushed to the aid of others, and we were both moved by his story."
The tweets which helped the Sullivans find a home for Manchester attack hero Steve
Me and dad want to rent the homeless man in manchester a house for 6 months to help him get on his feet 1/2

— DAVE SULLIVAN JNR (@DaveSulley) May 23, 2017
If anyone can help us get in touch much much appreciated. Such a self less act needs rewarding. Please tag anyone who can help us ?? 2/2

— DAVE SULLIVAN JNR (@DaveSulley) May 23, 2017
Looking very promising have a charity and half of ITV looking for him. If not tonight I'd say early tomorrow ❤️ https://t.co/LlT9Uzwj55

— DAVE SULLIVAN JNR (@DaveSulley) May 23, 2017
WE HAVE FOUND STEVE ! Shows the power for good social media has. Thank you to all those involved, you have helped change a mans life ❤️

— DAVE SULLIVAN JNR (@DaveSulley) May 23, 2017
Having located him, the Sullivans are now working with a local charity to work out how to fund a life-changing move for the hero.
"We are just trying to work out with a charity in Manchester how we pay for the accommodation for six months and give him some money for clothes and other essentials to give him as chance of getting a job and a normal life.
"Dave is in touch with several charities in Manchester, so they can tell us how much money to send and we'll send it.
"Steve deserves this chance to improve his own life after his selfless and heroic acts undoubtedly improved the lives of so many others."
A JustGiving page set up to raise funds for 'Steve the Hero' had, at time of writing, raised nearly £18,000. To make a donation, click here now.