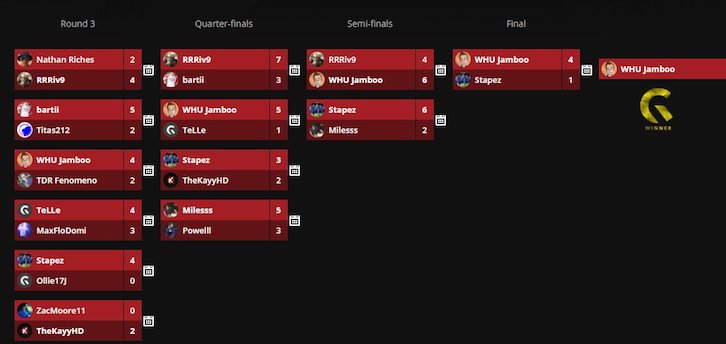 Jamboo told whufc.com how he was delighted to win his first tournament as a West Ham United player.

The 21-year old was taking part in the Gfinity Weekly Cup on Tuesday and beat a series of Top 100 Weekly regulars to claim the title: his first tournament win since joining the Hammers' eSports team in April 2017.
"It is a great feeling to win another Gfinity cup" he said.

"It has been a good few months since I've played [in it] and to win the first one back is great!"
It was goals galore for Jamboo on Tuesday, who beat five players on his way to the title. A 5-1 quarter-final victory over TeLLe was followed by a 6-4 win against RRRiv9 in the semi-finals. For the West Ham man though, it was the Gfinity Cup final which stood out as his best performance.

"I was really happy with the final. To win against Stapez is very impressive" he explained.

"I was playing a possession style of football which isn't my normal game but I restricted my opponent to hardly any chances and won the game 4-1, with 70 per cent of the ball too!"

Jamboo had a mixed weekend during FUT Champions but did climb to 63rd in the monthly rankings and is confident that this latest Gfinity success can see an immediate upturn in fortunes in time for Saturday.

"I have put a new team together and am looking for a strong finish to what has been a bad month for me.
"I'm going to be playing Gfinity a lot more now and I hope to win many more representing West Ham United."

You can continue to follow Jamboo's progress right here on whufc.com.