One of the world's leading contemporary house and techno DJs and producers mixes his career with a love for the Hammers.
The son of an East End market trader, Damian Lazarus was born in Whitechapel and raised Claret and Blue.
At the age of 12, he was introduced to music by his cousin's record collection, developing a love for soul, funk, hip hop and electro styles and spending all his money on the latest records, a set of 'decks' and a mixer. Four years later, Lazarus had his first residency at a local nightclub.
A career that would take him, and continues to take him, all over the world, was born.
Twenty-five years later and Lazarus is one of the most sought-after DJs of his genre on the planet, playing regular sets at clubs and festivals across Europe and North America.
While the house music loving section of the West Ham fan base would no doubt be aware of Lazarus' work, his name will be an exotic-sounding mystery to many – so how would he describe himself to the uninitiated?
"I am a DJ and producer and I play house and techno music to young folk across the land and they dance and are happy!" he told West Ham TV's Chris Scull. "I also have a band called Damian Lazarus and the Ancient Moons and we're going to be having our second album coming out in the next year or so. I also run a record label called Crosstown Rebels and that's about it – I get around!
"I try to organise my flights every weekend around the match, so I talk with my travel agent and tell him the match starts at whatever time on a Saturday or Sunday, so I don't want to fly during that time.
"Sometimes I have to [fly close to match times], so I watch it on my laptop in an airport lounge, hoping the flight will be delayed!"
Lazarus' busy schedule means he has little time these days to turn his passion for West Ham United into attendance at live matches. However, he did put his headphones down long enough to attend the recent Premier League fixture with Liverpool at London Stadium.
Sometimes I have to [fly close to match times], so I watch it on my laptop in an airport lounge, hoping the flight will be delayed!

Damian Lazarus
"It's my first time here and it's quite overwhelming and I think I like it!" he said. "I'm feeling the energy of east London of days gone by.
"My Dad had a market stall on Green Street Market in Upton Park for 59 years and I think he'd be quite proud to see West Ham move from there to something like this. I think he'd see it as a monument."
Lazarus may not be a regular match-attender, but he has been watching his beloved Hammers for nearly 40 years.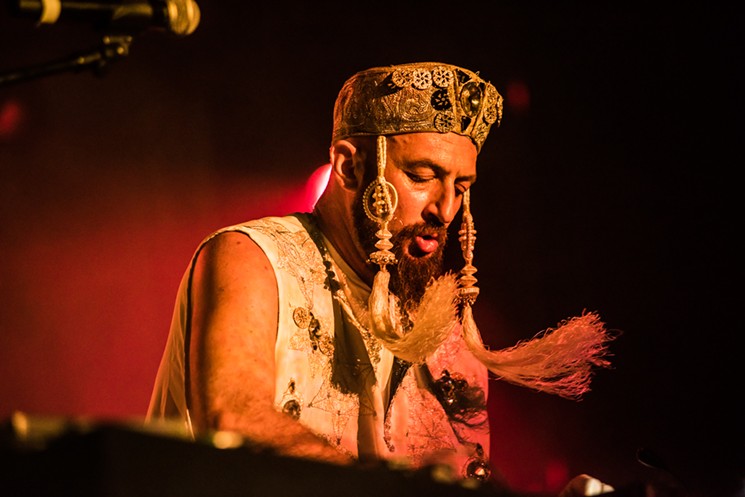 "I was at the '80 [FA] Cup final, which was the last highlight we had!" he laughed. "I was nine-years-old and as a nine-year-old West Ham fan who had grown up in this area in a whole family of West Ham fans, to experience that and join in the celebrations at Upton Park afterwards [was special].
"My step-dad took me down to Chadwell Heath after the '80 Cup final and somehow got us into the meet with the players. I got a signed ball and have a photo somewhere of me with Phil Parkes which I've still got somewhere. That was a good time."
Like every other West Ham fan, however, Lazarus knows fortune is usually hiding, rather than found by those of a Claret and Blue persuasion.
"It's funny being a West Ham fan because there is so much drama year-in, year-out and you just roll with the punches!" he said.
"I love being a West Ham fan as there is never a dull moment."
*You can follow Damian Lazarus on Twitter @damianlazarus
Keep your eyes peeled to whufc.com for more stories about some of the people who make West Ham United much more than just a football club.
#WeAreWestHam