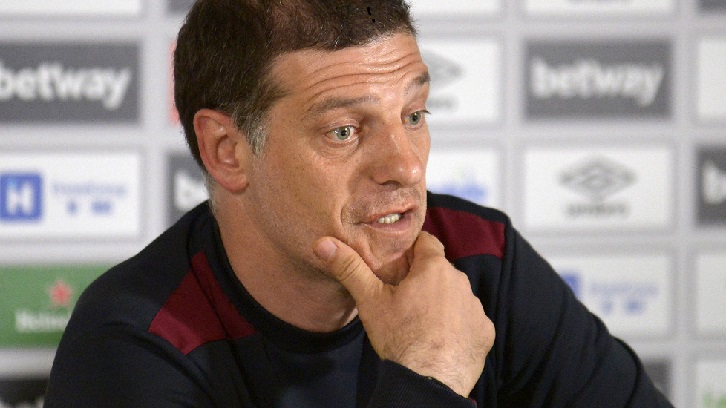 Slaven Bilic pens his thoughts ahead of West Ham United's final match of the 2016/17 Premier League season...
Good morning everyone.
I want to start by thanking every West Ham United fan for their support this season. It has not been easy at times, but you have been there every game, cheering, singing, supporting us and it means a lot.
We are very motivated to finish the season with a victory at Burnley. We are professional and we are prepared and we want to win the game.
We know it will not be easy, though, as Burnley are good at home. They have won most of their points at Turf Moor and will be very keen to finish their own season with a victory in front of their fans.
As you know, we have many injuries at this time. We will be without some senior players, which means we have brought some of our promising young ones with us as part of the squad.
Whatever happens this afternoon, I believe this season will benefit us in the long run, a lot.
Last season was great and it was easy and everybody wanted to give each other a high five and all that, but when you are going through the tough times, you see people's real character.
Even last season, we had a patch before Christmas when we had eight injuries at the same time, when we went on a long run when we didn't win a match, but we didn't lose either.
I thought to myself and said to my staff that was great, because when the other players come back, we are going to be good – and so it turned out.
That was a very important part of the season. This year also, you build your character the best during the tough spells and tough times in every walk of life.
Now, we have had those tough times and with the quality of players we have, the addition of some more this summer, some better performances, and avoiding so many injuries next season, we can be good again.
All that, plus the character that we've built and settling in more at the new stadium makes me very hungry and optimistic for the new season.
Before then, we have one more match to play this season and we will try our best to win it.
While some people say it is a 'dead rubber', there is no such thing in the Premier League. Every position is worth £1.9m in prize money, so a win and finishing a few places higher can help us when it comes to the transfer window this summer.
Thank you all again for your support this season. I have always known how special the West Ham United fans are, and you have proved that again and helped us get over the obstacles that were in our way.
Enjoy the game and enjoy your summer!
Slaven