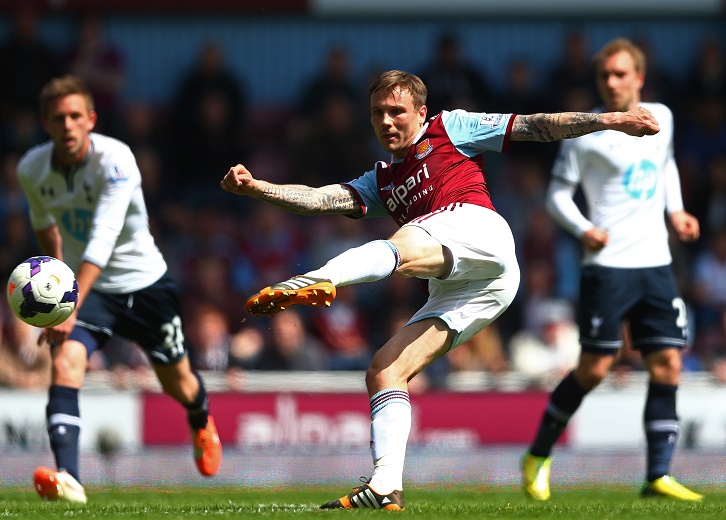 Five years after he played a key role in our Championship Play-Off final victory over Blackpool at Wembley, popular midfielder Matt Taylor talks exclusively to whufc.com about that memorable day and reflects on his spells with both West Ham and our opponents in Sunday's final Premier League match of the season, Burnley…
West Ham will be keen to ensure Burnley don't climb above them on Sunday.
There are almost three leagues within the Premier League. You've got the top six or seven, then a group of teams from eighth down to 16th who are extremely close, followed by those in the relegation battle right at the bottom. The league is fiercely competitive, the margins are so fine, and obviously there are clubs in that middle section who will be hoping to move up two or three places with a win on Sunday and earn some more prize money. So both teams will be wanting to play well and the players will have personal pride, even though there isn't a great deal riding on the game.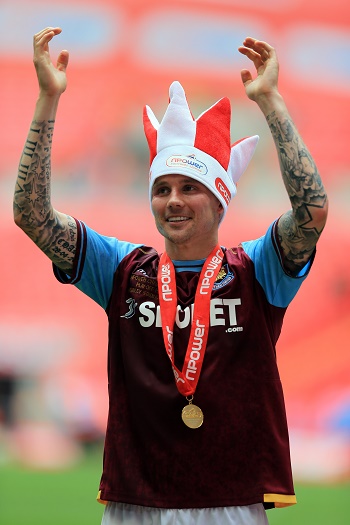 I've seen quite a bit of West Ham this season. 
It's obviously been a tough year, at a time when expectation among the fans was probably as high as it has been for a long time. Compared to last season it has been relatively disappointing in terms of the league finish, but I think there is a lot to look forward to for West Ham. The club is stable financially, you have a fantastic manager in charge, and some very good players. I'm sure Slaven Bilic will be looking to add some more quality to the squad in the summer and I would love to see them kick on next season and give the fans the success that they crave. 
That Play-Off victory at Wembley five years ago is a day I will never forget.
The remit for Sam Allardyce that year was to get the club back into the Premier League at the first attempt. Being honest, we really should have gained automatic promotion, but that doesn't take away from the fact that it was a fantastic day at Wembley and that ultimately we achieved. Again, we were a bit fortunate on the day against Blackpool – they had chances and probably played a bit better than us – but we managed to get over the line and it was a fantastic end to what was overall a successful season for us.
I thoroughly enjoyed my time at West Ham.
The only disappointing aspect for me was the calf injury that I suffered in our first season back in the Premier League and couldn't shake off. It dragged on for far longer than it probably should have. We sought the opinion of many specialists around the world and eventually managed to sort it out, but I missed a chunk of my time there and that was disappointing. Before I signed for West Ham, I was slightly naïve and didn't actually realise how big the club was. We were sold out every week in the Championship, which is testament to the wonderful fans West Ham have. The board have also backed their managers financially every year, and we bought some very good players during my time there.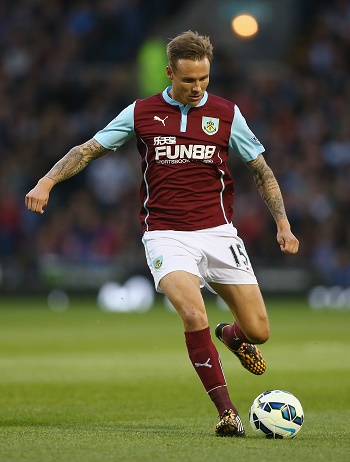 I had two eventful years at Burnley but it ended in memorable fashion with promotion in 2016.
I suffered an Achilles injury just four games into my first season and that kept me out for almost the entire campaign, which ended in relegation. The following year, though, we bounced back and I enjoyed my third promotion from the Championship, following Portsmouth in 2003 and West Ham in 2012. Burnley have made fantastic strides in recent years. They have a model that works – for one they have stuck with the manager, and Sean Dyche has a very good continuity in place. He is very much in charge of that football club, and with the infrastructure they have put in place there, they are a proper Premier League football club now, which is wonderful to see.
I'm now enjoying my summer break after a great year with Northampton.
I played nearly 50 games in all competitions throughout the season, which I'm very proud of and grateful for. I'm 36 in a few months' time and, when you get older, you appreciate more that your career isn't going to last forever. I'm back in my home town now with my wife and three children, which is massive for me at this stage of my life. The kids are 11, nine and five, so life is very busy but very rewarding, and I am probably enjoying my football now more than I have done in a long time. You look at it differently, it's at a level that I am comfortable with, and football has afforded my family a lifestyle we could only ever of dreamed of, so to continue playing at my age is brilliant. I have signed for another year with Northampton, which is a great club that is really moving forward, and I've still got the hunger and drive, so I'm already looking forward to pre-season!
I will play for as long as I feel able to but I have already started making plans for the future.
Everybody I speak to tells me to play on for as long as possible, but I think it is important to have an idea of your long-term path. I've completed my initial coaching badges, which I started when I was at West Ham, because I came across so many players who were coming to the end of their careers but hadn't put any plans in place, and I didn't want to be in that boat. The application for the Pro Licence has gone off, so I will find out probably next season if I have been accepted on that. I'm also doing quite a bit of media work with various broadcasters, which I really enjoy, and that is something I might focus more on. But it's about keeping your options open – football is one of the most volatile businesses in the world – and for the moment I just want to concentrate on trying to enjoy playing next season as much as I did last season.
Follow Matt Taylor on Twitter - @Official_MattT