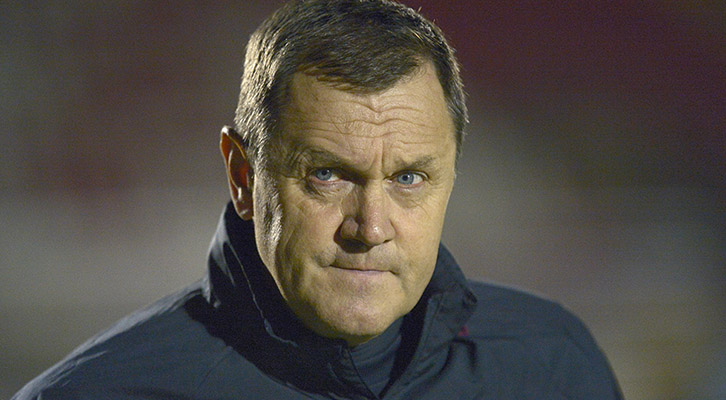 Academy Director Terry Westley has signed a new three-year contract with the Club
Westley will hope to end his third full season at the Club on a high this season by clinching promotion with the U23s
Westley said he is "delighted" to have been rewarded with a new deal
West Ham United are delighted to announce that Terry Westley has signed a new three-year contract as Academy Director.
Westley joined the Hammers at the start of the 2014/15 season, and has enjoyed lots of success since taking over from Tony Carr.
Westley was the Academy boss at Birmingham City until 2011 before taking up a role as Head of Player Development at the Premier League. He then left that job to become Academy Director and Head of Coaching and Player Development at West Ham in 2014.
After signing the new deal, Westley spoke of his hopes to continue to progress the Academy and achieve the ultimate aim of getting more young players into the West Ham first team.
"To sit down with Karren [Brady] and the two Davids [Sullivan and Gold] and for them to say they want you to continue and they can see the work you're trying to put in place is always nice," Westley admitted.
"There was no long discussions about it, it was done very quickly. I'm delighted to commit to a further three years and hopefully beyond that to complete the job that has been started.
"It's not a question of another three years and it's over. If you looked at the three-year cycle so far, coming in and having the audit to sustain our category one status, assessing what we had in terms of players and staff, trying to take the academy forward, I think we've done very well.
"But now we're looking at year six and where we need to be by then and putting new strategies and a vision in place, to try and make our objectives come true."
We still haven't finished and we still have to work tirelessly hard as a club to try and make our objectives happen.

Terry Westley
There have been a number of stand out moments during Westley's reign to date, most notably young star Reece Oxford, who made his Premier League debut last season at the age of just 16 in the 2-0 victory over Arsenal at the Emirates Stadium.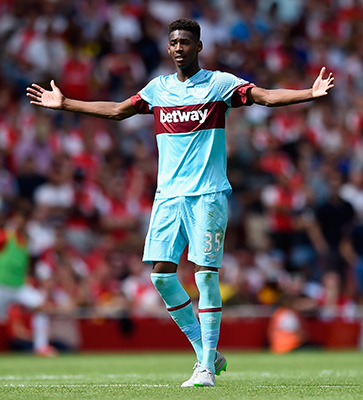 There have also been a number of successes on the international field – in particular Martin Samuelsen, a Westley signing in the summer of 2015, who made  his senior debut for Norway and scored in the 4-1 win over San Marino in November 2016.
Furthermore, a host of young players have gained valuable experience out on loan in the Football League and abroad.
Westley is proud of the work he and his team have managed to complete so far, but understands there is still much more to be achieved.
"We know the main two objectives are to get young players in the first team which West Ham are famous for," he added. "A passion of mine and the manager, Slaven, is to get back to that culture of West Ham producing their own players.
"The other is the financial gain, where we understand that sometimes we have to sell players for a big financial gain to sustain the level of commitment that the board are showing the Academy.
"We have some very talented players. I think the idea of development of players and not solely worrying about results, the extensions of the loans we've had over the last three years, the tour and trips we've given the young players, playing young players up age groups, is starting to bear fruit.
"We still haven't finished and we still have to work tirelessly hard as a club to try and make our objectives happen."