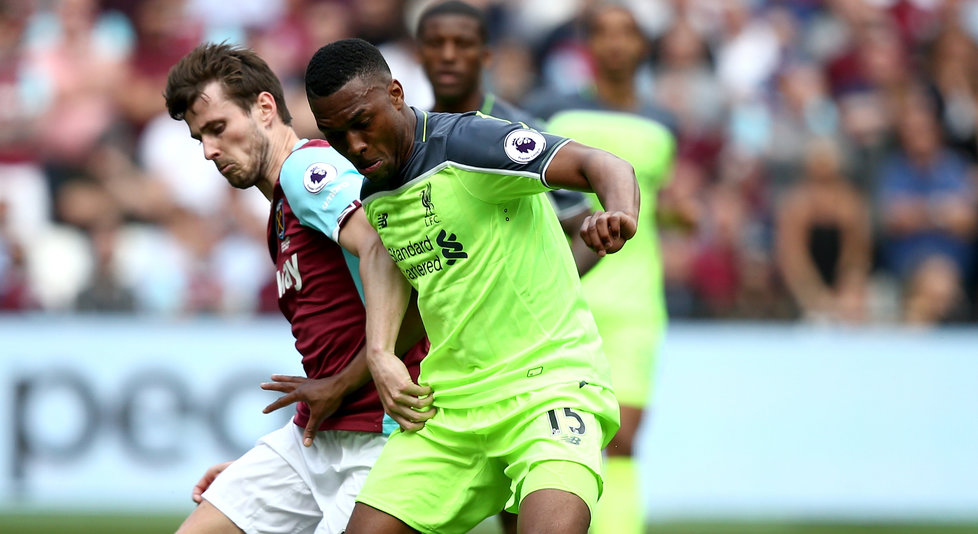 Havard Nordveit determined to finish the season on a high at Burnley
Norway midfielder disappointed by performance and result in defeat by Liverpool
No4 says Hammers need to reproduce the level they showed in beating Tottenham Hotspur
Havard Nordtveit has vowed to put the disappointment of Sunday's defeat behind Liverpool behind him as the Hammers look towards the final game of the campaign at Burnley on Sunday.
Nordtveit was back in centre midfield for the visit of the Reds, but was left disappointed as goals from Daniel Sturridge, Divock Origi and a Phillippe Coutinho brace ended his team's five-game unbeaten run.
The Norway international admitted it was difficult to finish off at home in that manner but he is sure his team can bounce back to end on a brighter note at Turf Moor.
"The season isn't finished yet," he said. "We will work hard this week, and we want to finish the season off well at Burnley. This season has had its ups and downs, but we know the stadium now and the last five games before Sunday were good.
"If we can get on the level of the Tottenham game more consistently then we have a good opportunity to get back to where we were last season.
"But it was disappointing to finish at home like that. We wanted to finish strongly and give the fans what they deserve with a good win, but when we conceded a goal in the last few minutes of the first half it made it hard."
Nordtveit completed 94.1 per cent of his passes against the Reds, while also making two tackles and two clearances, but the Hammers missed key opportunities and then went 3-0 down as Winston Reid lay inside the Liverpool penalty area with an apparent head injury.
The 26-year-old, who was making his 16th Premier League appearance of the season in place of the injured Mark Noble, lamented the circumstances of Sunday's defeat.
"We had a big chance to make it 1-1 before the break, but they got another goal," he observed. "I haven't seen the pictures of what happened with Winston in their box, but they counter-attacked and suddenly it's 3-0. It was a hard game, and we are very disappointed."