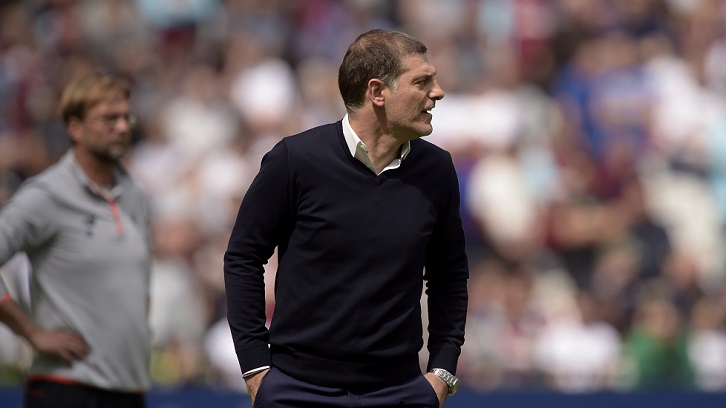 Slaven Bilic targeting 'more quality' as West Ham United prepare for summer transfer window
Hammers sure to finish in Premier League's bottom half after home defeat by Liverpool
Manager frustrated with decision not to stop the game when Winston Reid suffered head injury
Slaven Bilic is targeting 'more quality' this summer as he seeks to improve West Ham United's fortunes next season.
The Hammers know victory at Burnley on Sunday will mean they will finish no lower than 13th in the Premier League table at the end of a challenging campaign.
However, manager Bilic knows he needs to freshen up his squad with a smattering of top-class players if they are to challenge for a UEFA Europa League place next term.
"It can sound strange after a defeat, but I have to praise the players because we achieved that minimum goal, considering everything and all the obstacles we had this season," the Croatian began.
"Next season, not only do we have to improve our performances, but we need to stay away from injuries and to try to strengthen our squad.
"We need quality in a few positions that we need to improve. For a lot of games, we were without more than a few players and sometimes we coped with it and played really good and people said 'We don't need anyone' but over the long term, over the season, we need more quality."
After moving to from the Boleyn Ground to London Stadium last summer, West Ham lost five of their opening six Premier League matches and have sat in the bottom half for the majority of the season.
Injuries have played a massive part, with several senior players missing significant chunks of the campaign, while the protracted departure of Dimitri Payet in January also provided an unwelcome distraction.
Despite all those obstacles, Bilic has led his squad to safety, but he wants more in 2017/18.
"We expected to do better and we can't talk about a great season here, I'm the first to admit it, but whoever was close to West Ham, considering everything that we had to face this season, we have done it.
"It was a minimum goal, but we stayed out of trouble."
Next season, not only do we have to improve our performances, but we need to stay away from injuries and to try to strengthen our squad

Slaven Bilic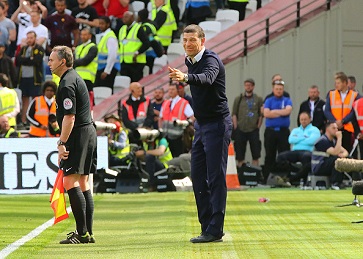 Reflecting further on Sunday's 4-0 home defeat by Liverpool, Bilic was disappointed that his team had not replicated the same level of performance they showed in beating Tottenham Hotspur last time out.
"We wanted to give the same level of performance in terms of teamwork and energy as we did against Tottenham, and avoid the factor of complacency, but obviously it was there.
"Quality-wise, that can go up and down, but the other characteristics of performance are within your control.
"They were the better side over the 90 minutes and they are a better side anyway, and OK we can talk about injuries and key moments of the game not going our way, but the truth is that I was disappointed with the way we performed in the second half, so it was a frustrating afternoon for us."
Bilic's mood was not helped by the sight of Liverpool scoring their third goal while Winston Reid lay prone in the Reds penalty area, clutching his face after being caught by Georginio Wijnaldum's left arm.
The official FIFA laws of the game state that a referee should only stop the game if he deems an injury 'serious', but Neil Swarbrick allowed play to continue and Liverpool scored their third goal a few moments later. In light of what occurred, Bilic called for further clarity on the issue.
"When you lose 4-0 and your opponent is much better than you, you hate to talk about referees because it sounds like excuses, but that was an accident. We were still in the game.
"I don't understand. I'm not talking about whether it was a penalty, but I don't understand why the game wasn't stopped. They are always telling us that, when it is a head injury, the game has to be stopped, and for me it was obvious that it was a head issue.
"To make it worse, they scored a goal from there and then it was impossible for us to come back. I have no regrets towards the referee, but it was a really strange decision."