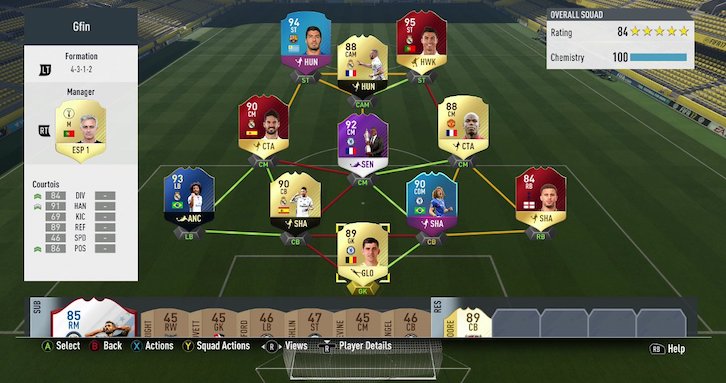 West Ham United may have played their final home game of the season as the 2016/17 Premier League campaign winds down but competition remains as fierce as ever in the world of eSports as the Hammers' very own Jamboo is finding out.

Jamboo began the weekend outside the FUT Champions Top 100 for May and despite climbing to 94th by the end of Sunday, the 21-year old was left frustrated by a series of errors which fell outside of his control.

"If I'm honest, I didn't have my best weekend" he explained.

"I finished 34 (wins)-6 (losses), however two of those losses were disconnects and another I actually won the game and got given a loss! I would've finished 37-3 without those errors.
"Next weekend I hope to be back to my best form. I'm going to change things around and try to go for at least 38. Right now, I am 94th in the rankings with 69 wins out of 80 so I will be fine for top 100 monthly rewards."
In 34 wins this weekend, Jamboo put aside some of the best FIFA players in the world but the stand out win came against YouTuber, Marshall89HD.

"He has over 160,000 subscribers and it was the most memorable game. The game was end-to-end, finished 1-1 and then I snatched it on penalties!"

With two weekends to go in May, Jamboo will be hoping to continue his climb up the FUT Champions leaderboard, but before the next round begins in five days he will attend the 512 FIFA Tournament in Hackney on Tuesday, a competition he won just two weeks ago.

You can follow his progress right here on whufc.com.