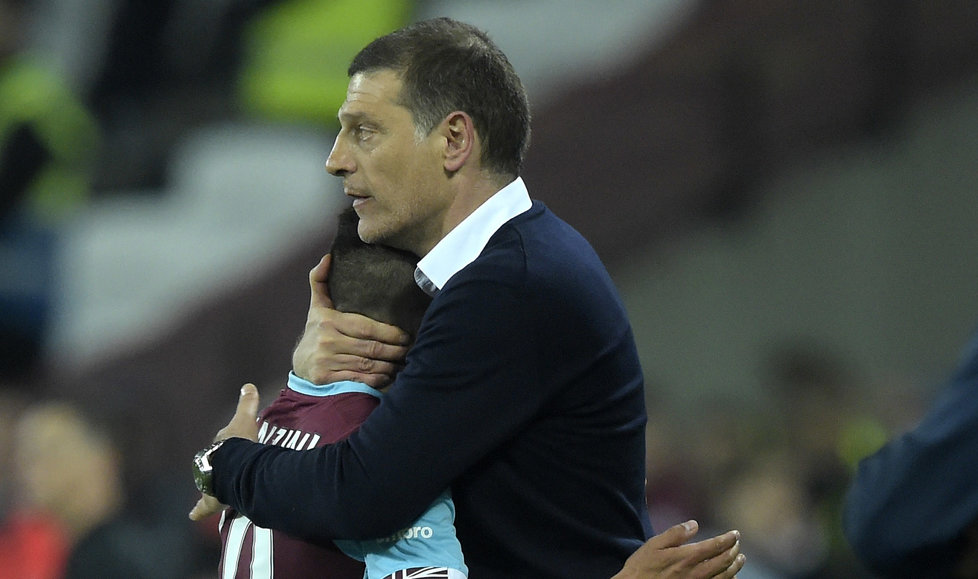 Slaven Bilic says he felt the omens were good ahead of Friday's 1-0 victory over Tottenham Hotspur – despite the visitors going into the game on the back of a nine-game winning streak.
Few pundits gave the Hammers a chance against Mauricio Pochettino's title-chasing Spurs, but they proved them wrong with a terrific performance which yielded maximum points thanks to Manuel Lanzini's second half goal.
Bilic recalled the victory against the north Londoners at home last year, as well as the performance in defeat earlier this season, and said those games helped formulate his gameplan to defeat Tottenham for the first time since early February.
He explained: "We played against a team who have been the best [in the Premier League] especially over the last couple of months – they had won nine out of nine.
"They were still up for it because they wanted to put the pressure on Chelsea, but we had a couple of good patterns. Not only the performances in the last four games where we had kept three clean sheets and created enough chances to score goals in every one of those, but also because of our last couple of games against Spurs.
"We beat them 1-0 at Upton Park, and although we lost 3-2 at White Hart Lane earlier this season we were really good. We had the pattern, we had the gameplan which was working against them and we did the same again on Friday.
"We planned it, but it was the guys who executed it brilliantly. We deserved it – we showed character, we showed determination, we showed team spirit, everything. Most of all, we showed the quality to beat a big team."
One player who displayed that quality was Lanzini, whose ninth goal of the campaign, secured the derby spoils.
Bilic was thrilled with his contribution, saying: "Lanzini is a young player, but a magnificent player. He works hard, he covers a lot of ground on the pitch and he is very good in the box.
"He's scored some amazing and important goals for us, he creates goals, the players love him because he is not one of those who wants to be spared the defensive part of the game.
"He works hard and he's brilliant to have."